I chose this bike as my previous five have been 300s. I used to ride 200s because I mainly rode a lot of tight singletrack and never needed much power.
But, in the last few years, my riding has changed significantly and the 200 wasn't enough. I'd also put on a few kegs and was up around the 90-100kg mark which, as you could imagine, was too much meat for a 200 and it struggled, a lot. The 300 does everything I want, I've ridden four-strokes but 300cc two-strokes seem to feel a lot lighter for my kind of riding, which tends to be a lot of hopping on the back wheel and manoeuvring over difficult obstacles, that's where I seem to really notice the weight difference. It has enough power to get you up any hill or obstacle. The bike is almost indestructible as it's had its fair share of crashes due to the style of riding I do, which is mainly hard enduro, and the risks involved.
My bike setup is basically how it comes from the shop. I put mousses in with holes drilled through them because I like my tyres as flat as possible, that's just how I've always ridden. For the first time ever I made my suspension stiffer because my fork seals had been leaking for over a year and I didn't know how to fix them! I've not really ridden enough due to coronavirus to know if it's any different but I'm sure it will help as I tend to bottom out the stock stuff a lot, being around 100kg. I'm no good at working on bikes at all, that's why I don't touch it. I just ride it until it stops then fix what needs fixing and away I go again.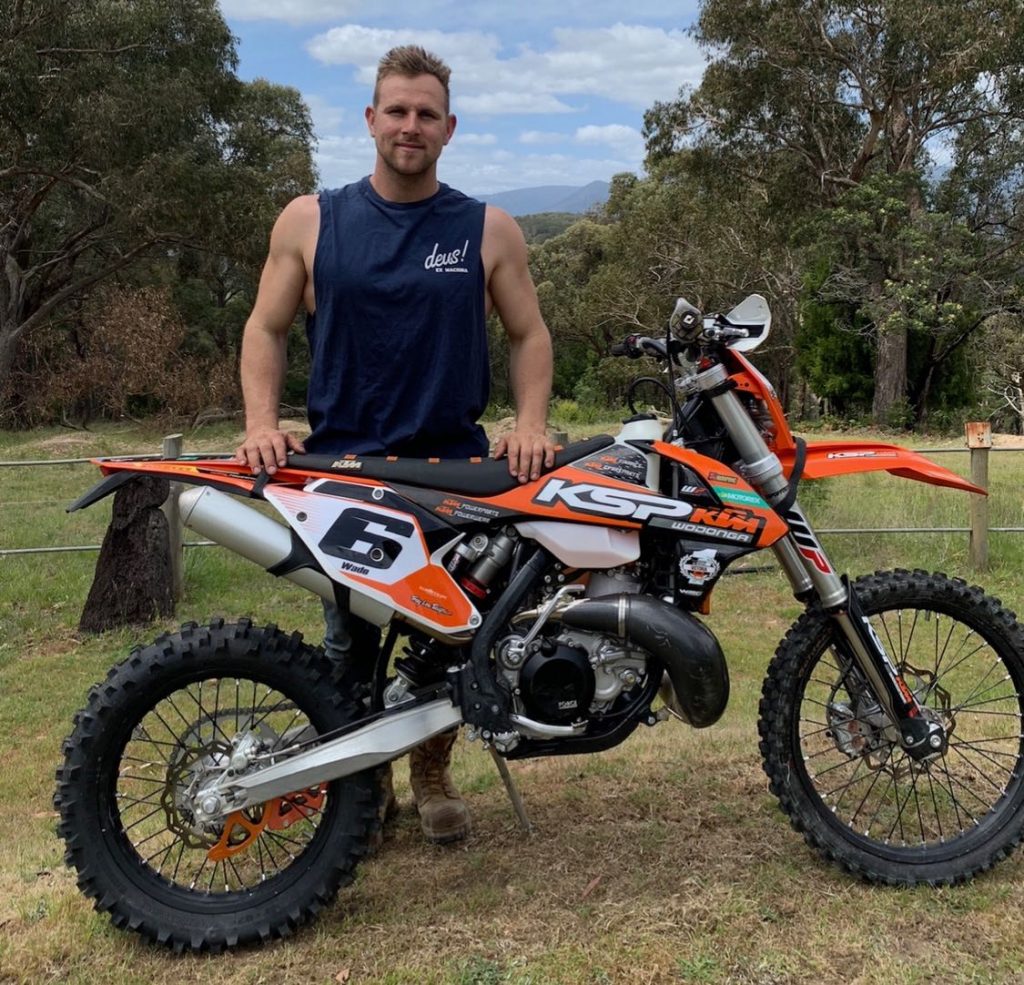 The only funky stuff I do is the normal hard-enduro setup. I chuck the mousses in, a fan and some Liquid Intelligence that's about it. These bikes are almost unbreakable. I've only ever broken one lever and it was basically in the car park as I just hopped on!
It still has the standard Mikuni carby on it. Don't ask about jetting because I don't know the first thing about it. The bike goes good enough as long as it's reliable, that's all I need. One time I actually changed the gearbox oil, believe it or not, well I thought I did but forgot to put oil back in. I spent 12 hours on the bike the next day doing over 240km in some of the hardest terrain I've ridden, flogging the absolute guts out of this thing then realised I never put oil in it! I remembered before my next ride and put some in and it was completely fine.
THE EDITOR MITCH LEES
You may be wondering why Wade's bike has been chosen for Factory Ride after what you have just read. it's not heavily modified and there certainly aren't any factory bits on it. But, if you follow the hard enduro scene in Australia you would know that Wade finished second at Wildwood last year, beating Sherco's Tim Coleman, and second in the Gold class of this year's Tenterfield Terror. So while his bike might be punter spec, his skills are definitely factory spec!