This is such a simple trick that'll save all dirtbike riders a little bit of time and a lot of frustration.
TROUBLE
When fitting a new chain, you have to take the front sprocket cover off and thread the new chain through as well as having to thread it through the chainguides, which takes time.
TRICK
Hook up the old chain to the new one with a joining link and pull the new one through without having to remove the front sprocket cover or thread it through the chainguides.
Step 1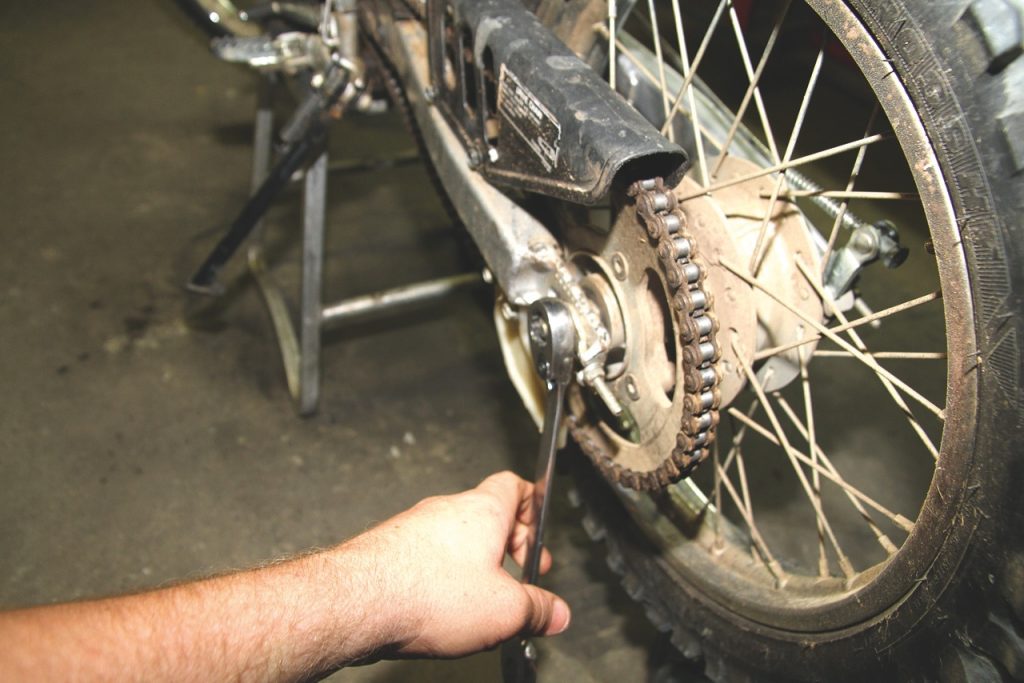 Start by loosening the axle, backing off the chain adjusters and pushing the wheel all the way forward. Nip the axle up slightly to hold the wheel in the forward position but not tight enough to prevent the wheel from moving when you tighten the chain adjusters.
Step 2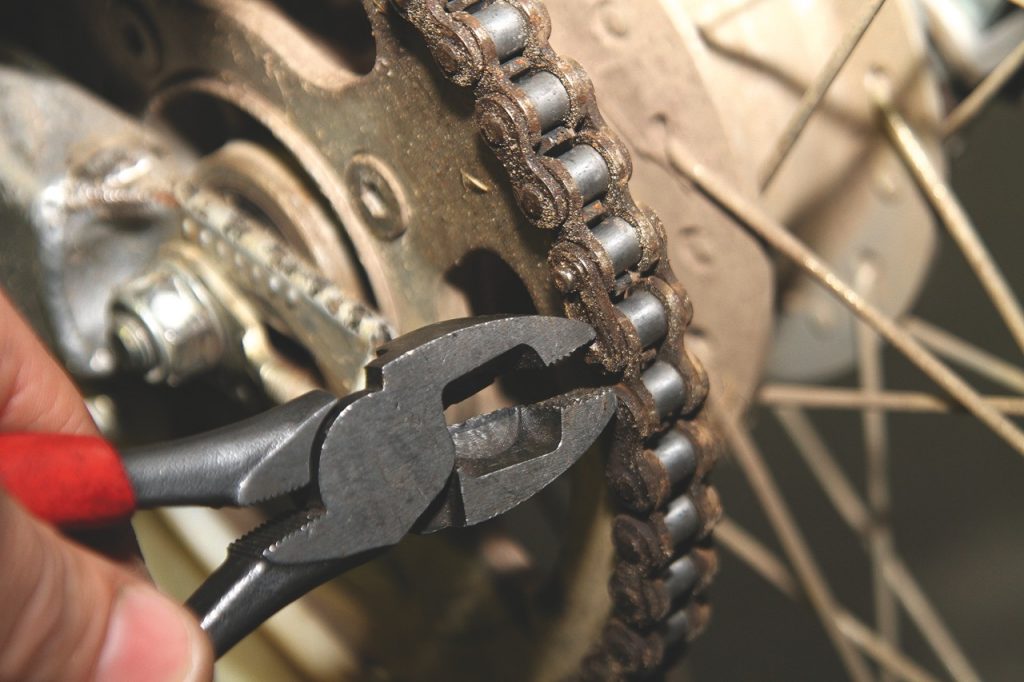 Locate the connecting link and remove the clip with a pair of pliers.
Step 3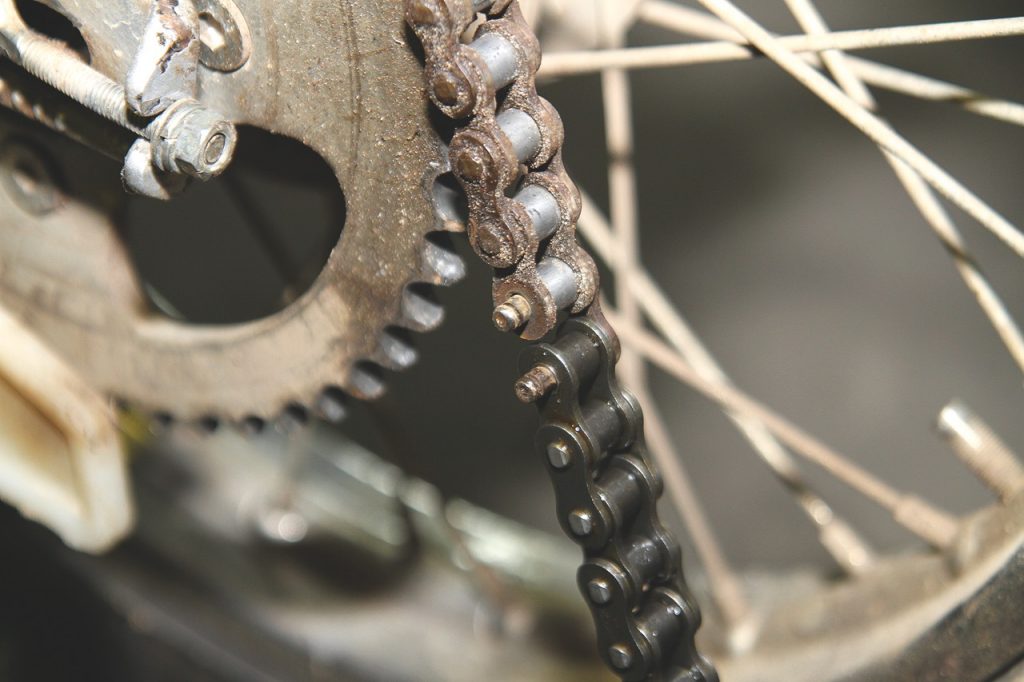 Using the connector, link the new and old chains together. It is not necessary to fit the clip but make sure the link is pushed all the way through the new chain.
Step 4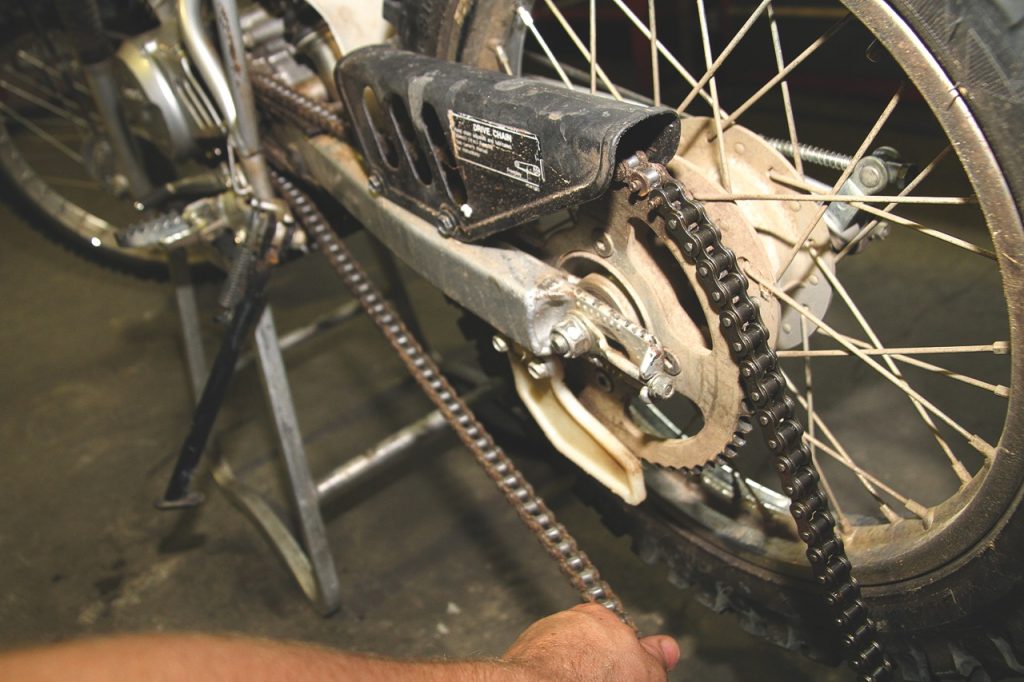 Grab the old chain and gently pull it out the bottom while threading the new chain in the top run. Go slowly to prevent the chain from skipping or jumping the guides or countershaft sprocket.
Step 5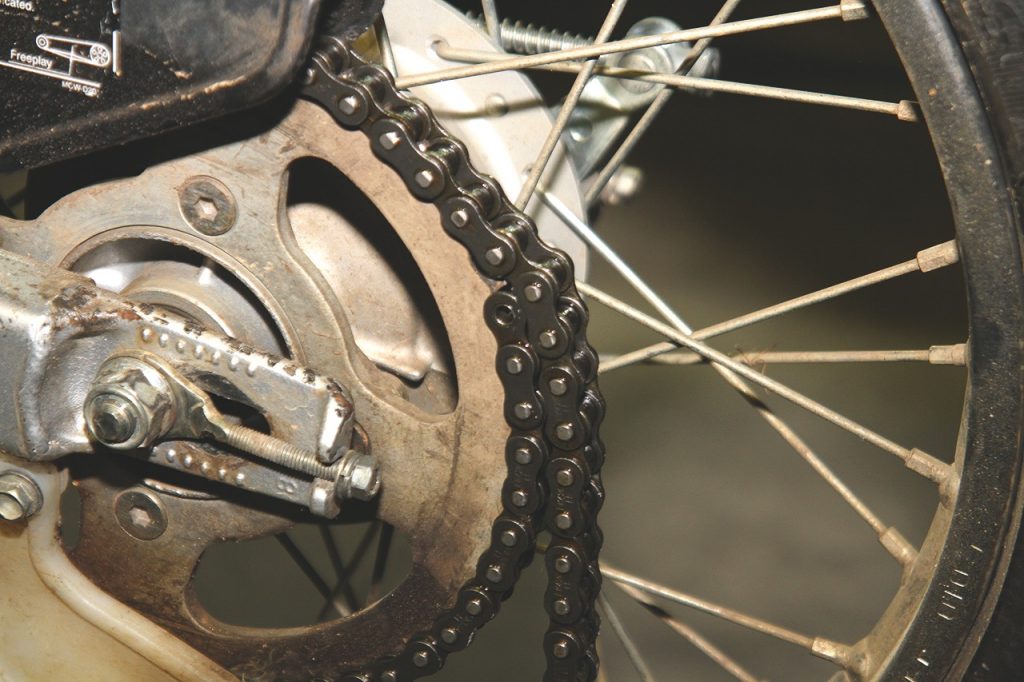 Once the new chain is wound all the way through, locate where the chain needs to be cut and reduce it to the required length with a chain breaker.
Step 6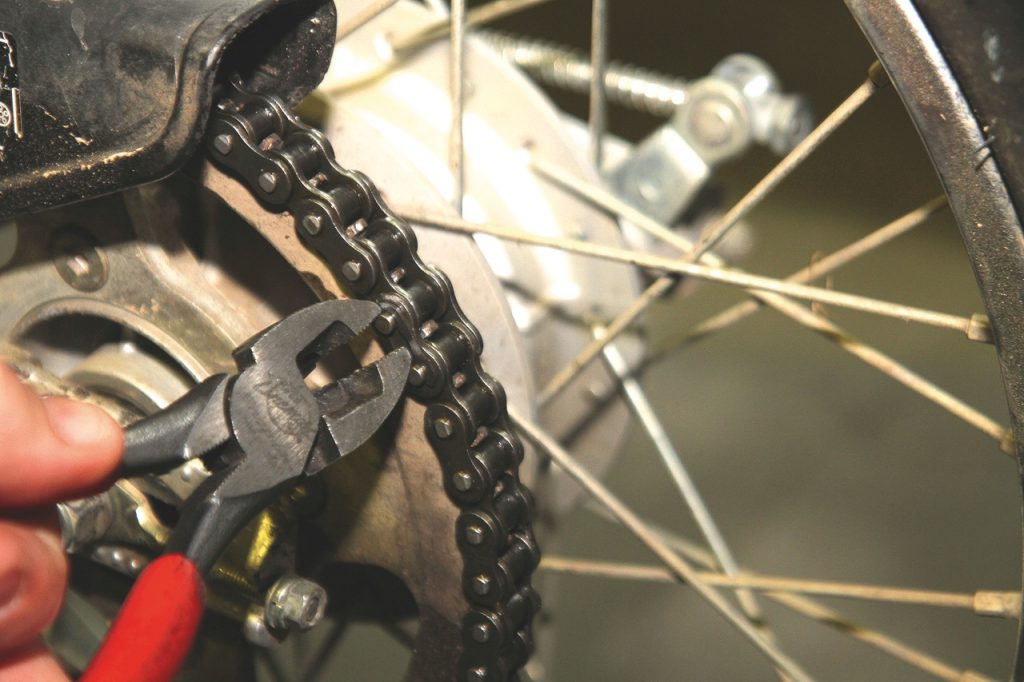 Fit a new connecting link and adjust the chain to the manufacturer's specifications before tightening the axle nut.
DIFFICULTY RATING: 3/5
COST: $0
TIME: 10 MINS
TOOLS: SPANNERS, CHAIN BREAKER, PLIERS AND NEW CHAIN