Rockstar Energy Racing Husqvarna rider, Graham Jarvis finished on the podium in the opening event of the 2016 extreme enduro season, the AlèsTrêm in France.
In a race much tougher than the first edition last year, Jarvis found himself fighting to make up ground on the front runners with Walker and Young both getting off to good starts. The relatively simple circuit of the first lap made it difficult to make up ground on his rivals but on the second lap Jarvis started to move through the pack.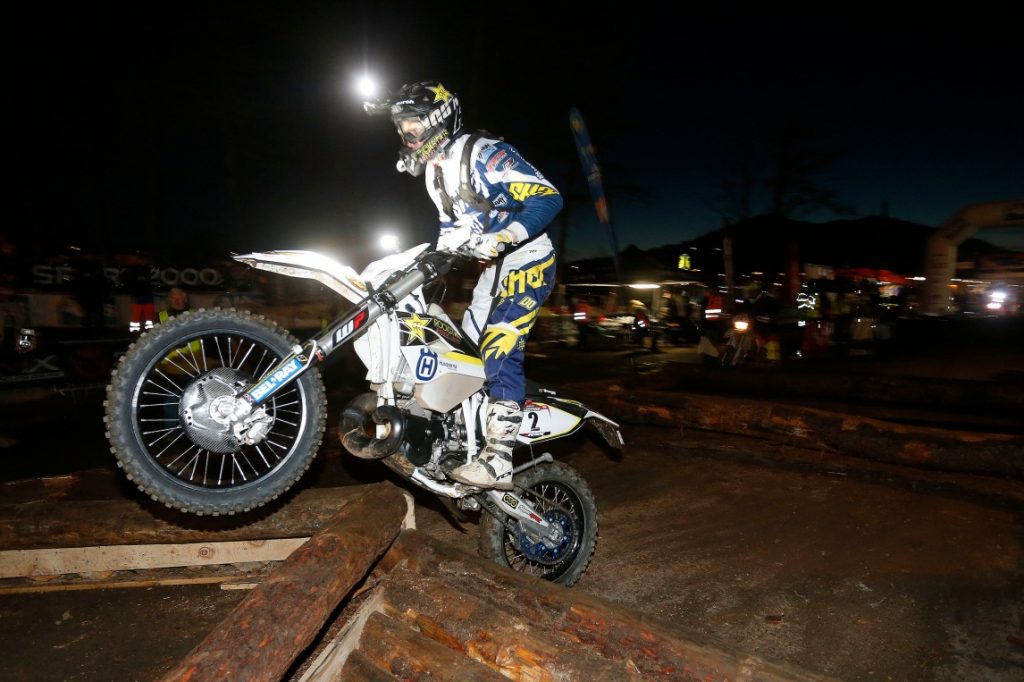 The Husqvarna rider was locked into a battle with Alfredo Gomez and Mario Roman and with the path that was becoming increasingly difficult, Graham passed Gomez in a steep rocky section to close out the race in third.
Teammate Jarvis, Mario Roman, ended his first race of the 2016 extreme enduro in fifth place. After spending the last few months training for the FIM Superenduro Championship on a four-stroke, Roman had to adapt his style for a 300 two-stroke, which he rode in the event.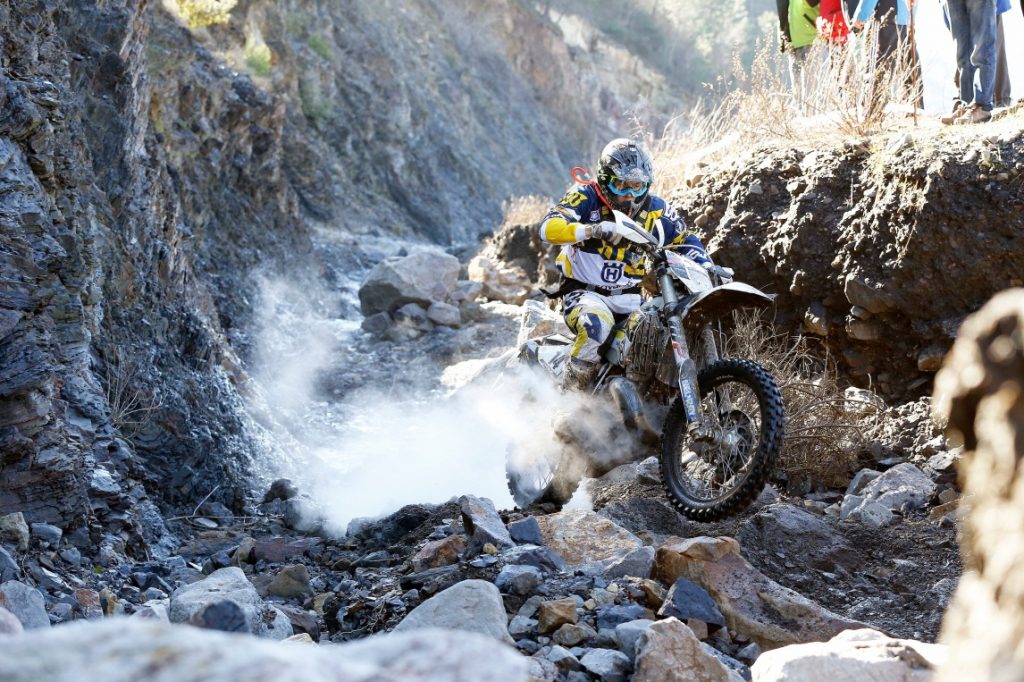 Graham Jarvis: "It was a very successful event. Organizers had said they would make it harder than last year, and they certainly did. The special qualifying and Endurocross heats went quite well: the important thing was just to qualify on the front row for Sunday's final, which I managed to do. Then I got a great start, but I knew, however, that it would be a long, hard race. The first lap was pretty quick and easy. I pushed hard but I fell several times, because it was very slippery. Having to move up the roder complicated things, it was a challenge. The third round was tough, with some extremely slippery climbs. In the third round I managed to overtake Gomez on one of the rock uphills. It was really hard. I had fun."
Mario Roman: "I think I left for last, but I knew I had to face many hours of racing. I followed Alfredo Gomez and Graham Jarvis for the first two rounds, but in one of the most difficult sections the two took a little margin. I expected that things would be complicated: this is my first race on a two-stroke after months training with a four-stroke, so I served a little 'time to get used. And then I trained for indoor enduro, while here the track was completely different. The bottom was very slippery, some of the sections were like being on the ice; but overall I'm happy with my result. "
Results – Ales Trem 2016
1. Jonny Walker (KTM)
2. Wade Young (Sherco)
3. Graham Jarvis (Husqvarna)
4. Alfredo Gomez (KTM)
5. Mario Roman (Husqvarna)
6. Julien Gauthier (Yamaha)
7. Lars Enockl (KTM)
8. Yannick Marpinard (Beta)
9. Alexandre Queyreyre (Beta)
10. Billy Bolt (KTM) …