Hunter Lawrence & Jed Beaton Interviews | Features
It looks like we've finally spawned the next generation of motocross heroes to take the Aussie baton from the likes of Chad Reed, Brett Metcalfe, Dan Reardon and Michael Byrne.
Here at ADB we love gathering around the BBQ on a Sunday arvo to watch our Aussie heroes bang 'bars with the Americans and Europeans. But a few years ago, as those riders began returning home and retiring, we feared the appeal of watching overseas racing might be lost. Enter Hunter Lawrence, Jed Beaton, Mitch Evans, Jett Lawrence and Caleb Grothues [the latter two will feature in another issue]. These young guns have given us reason to continue hoisting the flag, firing up the barbie and cheering on our ANZAC legends. But just how did their season pan out and what can we expect in 2020?
We covered Mitch Evans' move to the MX2 class in Europe as the Queenslander was riding the crest of a wave, having finished third overall in two rounds. Evans revealed the challenges of adapting to the European scene and struggling with his weight as he returned to the 250cc class, but then a few serious crashes ripped his season apart. The new Mitch was stepping up to the MXGP class for next year had not yet surfaced, so you can read about that here.
By the Turkish round he was fighting his way back to the pointy end of the field with an 11th overall. On a two-year contract with 114 Motorsports, he assured us we'll be doing plenty more barbecuing next season as he proves himself on the global stage.
As for Hunter Lawrence and Jed Beaton, their respective seasons went down the same path as Mitch's. Injury got in the way but not before several decent results in their respective championships. While the record books will say that Kawasaki's Adam Cianciarulo fulfilled his lifelong dream of winning the AMA Pro Motocross 250 Championship with six wins, followed by Yamaha rider Dylan Ferrandis with four, Hunter's brag box will reveal a best finish of second.
What it won't show is that he came into the season having missed AMA Supercross with a wrist injury and could have claimed his first overall win at Fox Raceway if not for a freak mechanical that saw a rock take out his sump plug in the first moto.
As for Jed, well the story is almost identical. After missing the opening round of the MX2 world title Jed pulled a third in the first moto in Italy before a poor finish in the second saw an overall podium slip through his fingers.
Jed's season ebbed and flowed, with impressive performances to remind competitors that he would be a threat next year but injury ended his season early. Up front, by round 17 Jorge Prado had only dropped three motos, proving he is just as reliable as his Toyota namesake. The good news is that Prado and Cianciarulo are stepping up to the MXGP and AMA 450 classes respectively, meaning that next year we'll have new champs, and we're willing to bet on our boys after talking to them.
Injury has wreaked havoc with your year, did the season pan out as planned?
HUNTER LAWRENCE: It's been a taxing year. I only had a four-day holiday last year, one month after the [Motocross of] Nations with my girlfriend. The only time off from riding I had was the first week of each collarbone, letting it heal and the bone mend, but even then I was still going to the gym two days after the crashes, working my legs and whatever else I could. I'm looking forward to what is shaping up like another busy off-season. I don't think I will have time
to take a break or holiday. It's tough but it's all towards the dream and bigger picture.
JED BEATON: Injury has sucked for me this year, I felt like I was in a really good spot to build off after the pre-season. I came into the pre-season after overcoming my broken legs from the crash at Matterley Basin. I picked up a few little injuries' before Husqvarna's one-month boot camp in Spain but got them sorted and felt good. I was at about 90 per cent and that's awesome to start the season with but I got injured two days before we flew out for the first round and from there on it's just been injury after injury. We live and we learn, next year will be way better.
How hard has it been adapting to a new country?
HL: Moving from Europe to the US has been super easy, just because of how different the change was from Australia to Europe. The culture, food and language are pretty similar [in America] to back home. Europe was extremely difficult to get our heads around the way of life in the beginning but I grew to enjoy it, it just took some time. Out of all the places I have been and the countries I have travelled to and in, the only country that comes close to Australia is Switzerland and, even then, that will never be home like Australia.
JB: I wasn't that worried about it. The way we grew up [in Tasmania] made me adapt to that. I lived with families for the first two years, which wasn't ideal, but I was getting looked after and they spoke English so it wasn't a problem or too different. I started picking up a few words and now I understand Dutch pretty well, I just can't speak it yet, the point of that was just to learn if they were talking shit about me or not [laughter]. The food is the same as home. Obviously every country has their own thing but almost everything is the same or very similar.
You're kinda following in Chad Reed's footsteps by heading overseas so early in your career, was that part of the plan?
HL: Yeah, for sure. I have heard that so many times it sounds like a broken record playing! But it's true, Chad has been the most successful Australian overseas so we just looked at why he made it and what he did … it was that simple. The work and other stuff to follow what he did was not so simple.
JB: I don't think I'm following Chad's career path. He went to Europe early and always had intentions on going to the USA. I have no intention of going to race in the US yet. I'm never saying never but I love it in Europe and I believe they are doing really good things on the motocross side and the level is so high at the moment, so I like that challenge. USA is all supercross and I have never done enough of it to get decent at it or really enjoy it so I would need to do a serious amount of laps if I was to do that. Chad has done great things and is someone I looked up to though. It's really cool to see a lot of us Aussies doing overseas things now, as back in the day it seemed like it was Chad, Metty, Byrner and Sharky (Andrew McFarlane).
What has been your worst moment in 2019?
HL: My worst moments besides my injuries, two of which were within my control and the third out of my control, would be Hangtown. How far off with bike setup we were was a bummer but it's been a learning year. As far as looking back on all the other guys who came from Europe to the USA for an outdoors season we aren't better than them but we aren't, by any means, worse than they were. Marvin Musquin never won a race while Ken Roczen won an overall but I'm not sure how other races went. Obviously we have very high expectations, that's normal.
JB: Where do I start? It seems like the whole year has been a nightmare for me. The worst part would be when I came back from nothing to finally start showing speed/fitness again and getting decent results each time to then just getting put back to zero. That nearly happened five or more times this year.
What has been your best moment in 2019?
HL: I'd have to say most definitely getting the first-moto win in High Point and third in the second moto for second overall. All the races where I don't get dragged off at the start and can come through to the front are awesome. But the moto wins are a highlight for sure, Millville was a good one. We had a nightmare of a travel day and what would normally take seven hours ended up being a 22-hour day. Testing the Friday before the race (engine combinations) and not being able to walk or see the track and then what felt like a hurricane of rain the next day left me stuck in the truck from 7am until 10.30. So I only got 15 minutes of qualifying before being stuck in the truck again until the races. But, being sixteenth in qualifying and then winning the first moto was pretty sick.
JB: My best moment would have to be when I got third in the first moto at Mantova. I was lined up for a podium in Moto Two as well but threw myself down the track with four laps to go. But that bought a lot of confidence back. Another great moment was passing Prado on lap five of Moto Two at Indonesia's Palembang track. Gapping the world champion felt pretty good until three laps later, when he found an extra gear and blew back past me to go on and finish second while I was still rolling 'round in fifth nearly dying because of the heat.
What is something we may not have known went down?
HL: This year everything has been pretty open on the racing side, everything that has happened I have let people know. We [Geico] struggled quite a lot with our engine this year, being underhorse'd down the start straight really made it difficult in the motos, but the team are improving daily with it.
A change of management has freed up some of those matters but, for the most part, nothing crazy. Outside of racing, I got a little son (puppy Milo) and I purchased my first house which me and my girlfriend are super pumped about.
JB: Everything that happened to me got released on social media. Before the first pre-season race I was washing dishes and a glass baking dish broke and landed on my left foot. I spent 'til 1am in hospital waiting to get stitches. It was pretty tender shifting gears that weekend.
How much quicker are the blokes that are winning?
HL: I wouldn't say they are in a league of their own, I have won motos, they are just consistently starting top five and top three every moto. Obviously they are great riders but I don't think they have more talent or skills than me, they are just in a better position off the start. Every moto where I have had a good start, inside top five, I have come through to finish top three. Even some motos that I have started top 20 or top 15 I come through to top five. The starts are a huge key.
JB: Prado is pretty fast and is a bit above everyone at the moment but he goes up next year and all the other guys are beatable. Jeffery Herlings [MXGP] is just next level, it's hard to explain until you see it with your own eyes. Tony Cairoli is just under him which is pretty crazy for his age.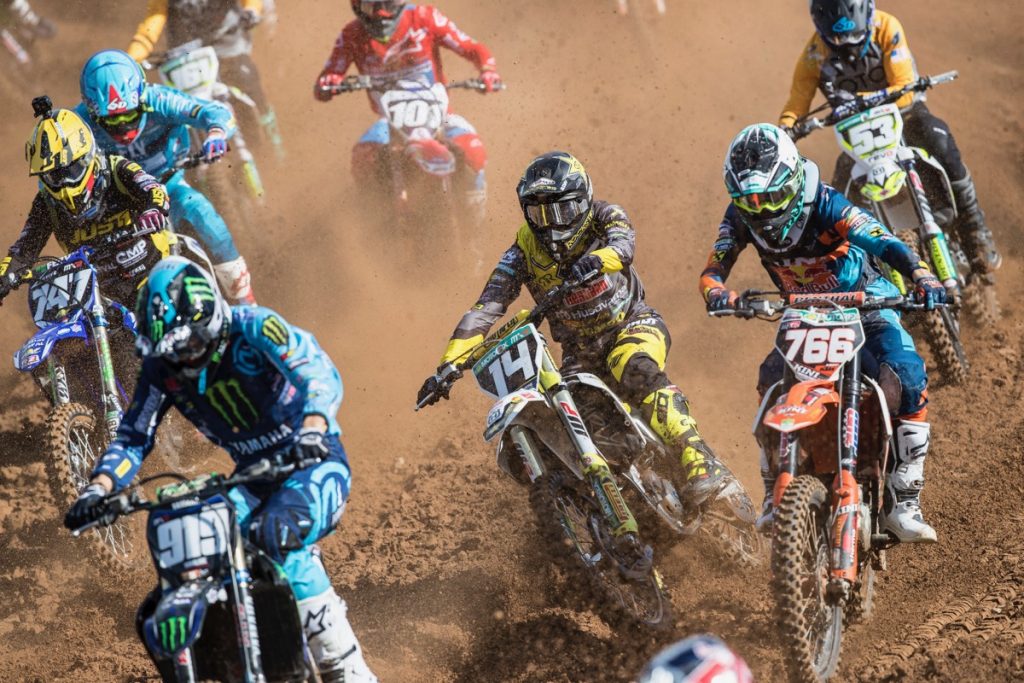 What's the contract situation for 2020? Any plans to return home and race?
HL: Nah, I am all signed up until 2021 so I'm fortunate to have a great team and deal that keeps me here until then. Hopefully, with some more good results, I will be able to re-sign, but definitely lucky and fortunate to be here. But I didn't find myself here by accident, we have worked ridiculously hard to get to this point, it's a dream come true.
JB: I have a two-year deal with Husqvarna Factory Racing so there will be no change for me. I'm not planning on coming home for a fair few years because I've got a nice set up, with my own place and stuff in Europe now.
You guys have raced each other since you were kids.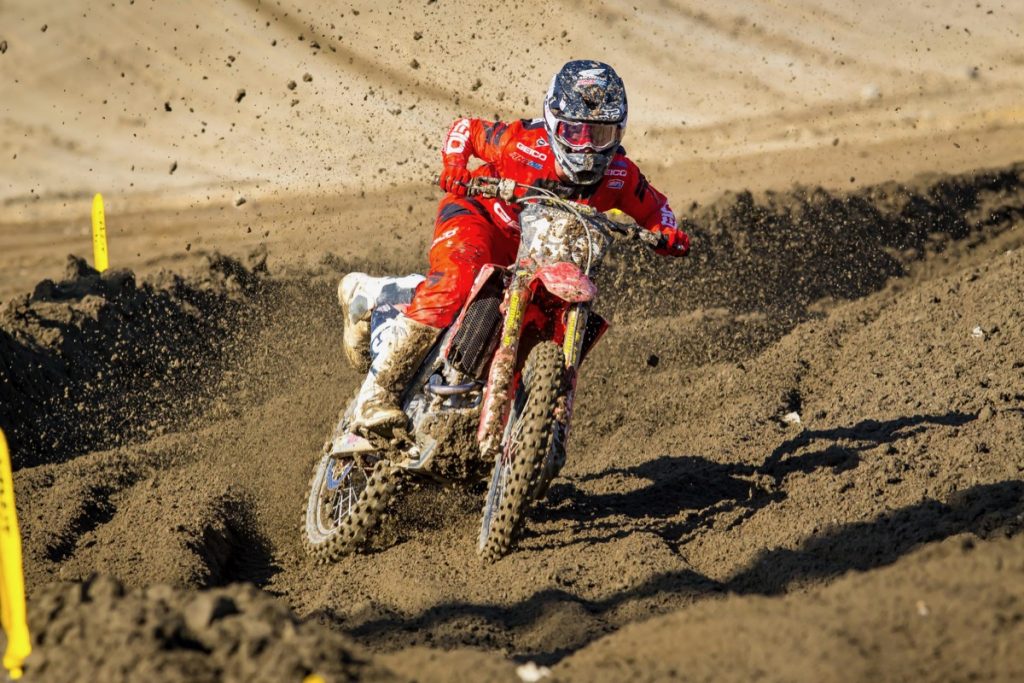 Who is the big dog now?
HL: Yeah, it's crazy! I feel like I was slower as a youngster but as we got to the end of Juniors the gap closed a lot. Mitch Evans and Wilson Todd and myself raced each other a lot more [in Queensland] but at the Junior Australian titles Jed would get thrown in the mix. I was the youngest of the bunch so, after a certain age, I didn't race them.
JB: Mitch and I raced each other but I don't think I ever raced Hunter Lawrence. I would say I was definitely the slowest as a young Junior. I never won anything until I was 15, my last year. We lived so far apart. Anyone reading this that knew me as a kid will know I was a bastard. I think it's amazing that we are all out there chasing what we really want in life and the goal we have always had as young riders. A lot of people don't see/realise all the sacrifices and shit we all have been through to get to this point. I know the Lawrence and Evans families have gone through a lot of stuff too, because it's not easy to just pack everything and go.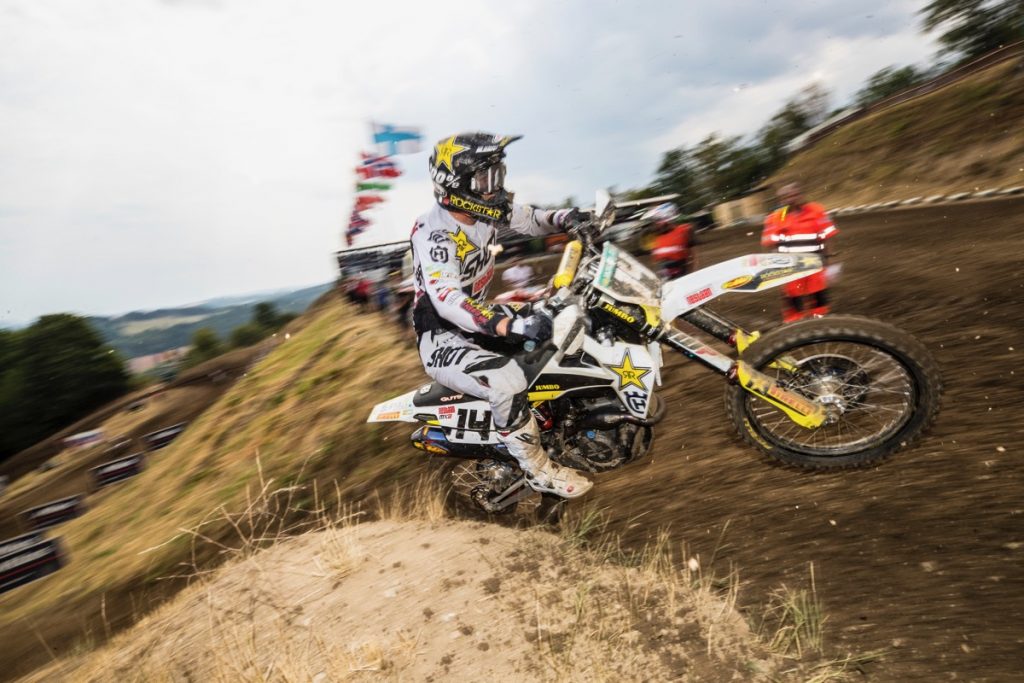 How receptive are overseas teams to Aussie riders?
HL: I would like to say quite receptive, there's more Aussies going overseas next year from the "paddock radio" rumours I have heard. They are looking into America or from Europe to the US. I think it goes in phases. When Deano [Ferris] first went to Europe then Todd Waters was brought over after a [Motocross of] Nations performance, so it just takes one good Aussie MX rider to do well and then a team will grab him and other teams who missed out on grabbing him look into the Aussie MX pond to see which other good riders there are.
JB: I think it's really important to have a good working relationship with the team but also not to get too close either as that can also end pretty bad, as I found out one year ago. At the end of the day this is our business/job and we have to understand that from both sides. I think if you can manage that really well it works out great but if you struggle to manage that, than it will be difficult.
WORDS: MITCH LEES | PHOTOS: SIMON CUDBY & YOUTHSTREAM | THIS FEATURE WAS FIRST PUBLISHED IN ADB ISSUE #482