LEATT MOTO GEAR: USED AND ABUSED
Since getting my hands on my latest set of Leatt gear, with jersey and pants in the absolutely stunning Aqua colorway, I've had a busy few months, much of it in pissing rain. This is a good thing as it's given me the perfect opportunity to test the full kit in all kinds of situations. First I used it to look all pretty during ADB photoshoots, next up I spent a few long days in it coaching Juniors on how to look good and then I used it as my race protection for the Bathurst Long Track Masters.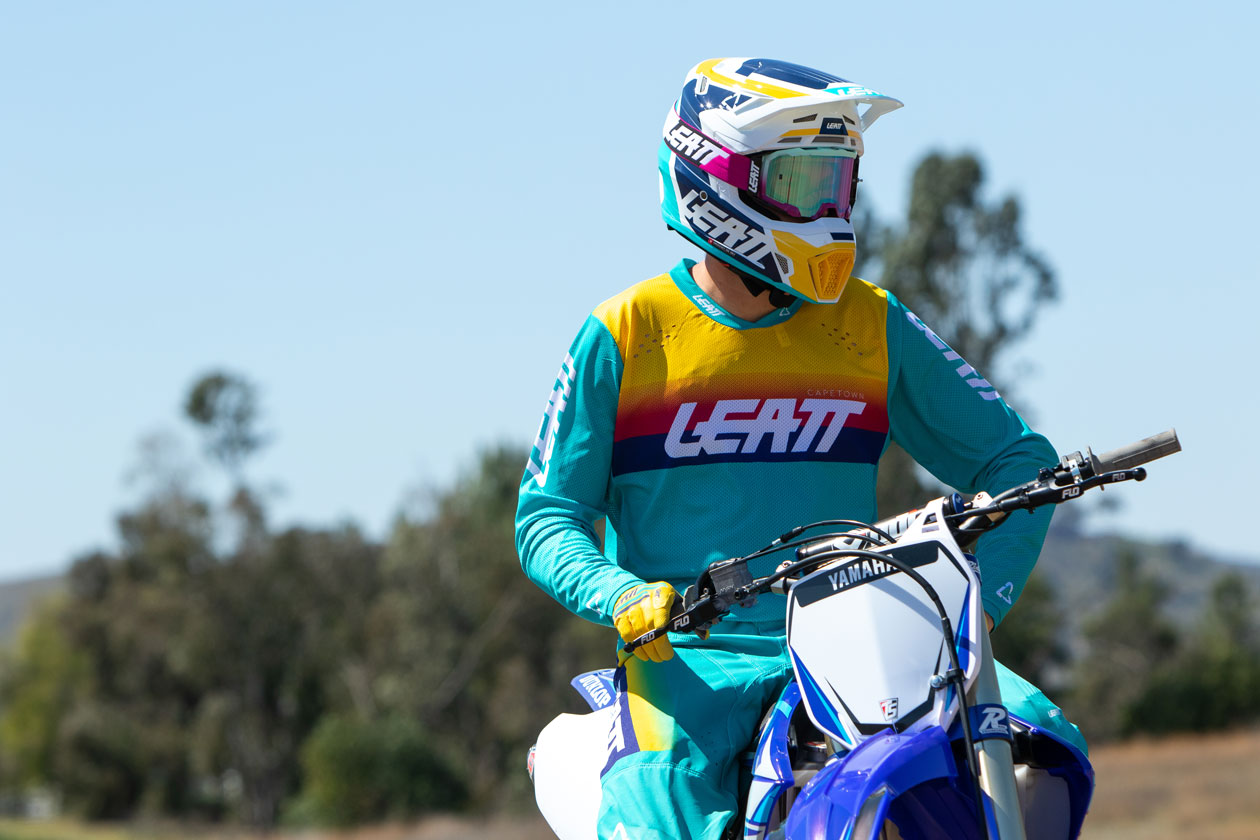 WE RATE
SUPPORT
The Leatt Moto 5.5 Flexlock boots provide a great combination of support and movement. Due to a number of old war wounds, I am very fussy in this area, so this was a huge plus for me.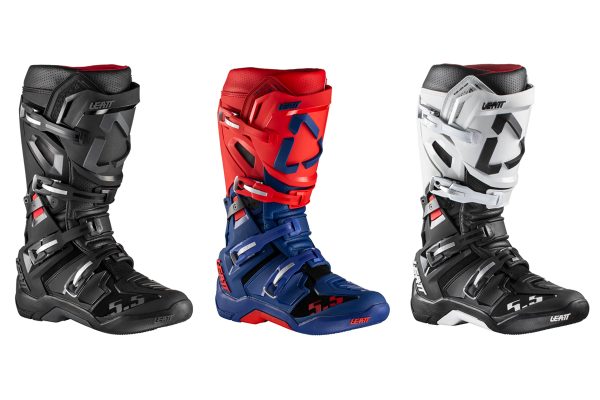 ROOST
The long track roost is brutal and generally cuts up my face bad. This year I copped some decent roost in the Pro 450 final, but no blood was shed as my Leatt 7.5 V22 helmet gave me the best facial protection from roost I have ever had.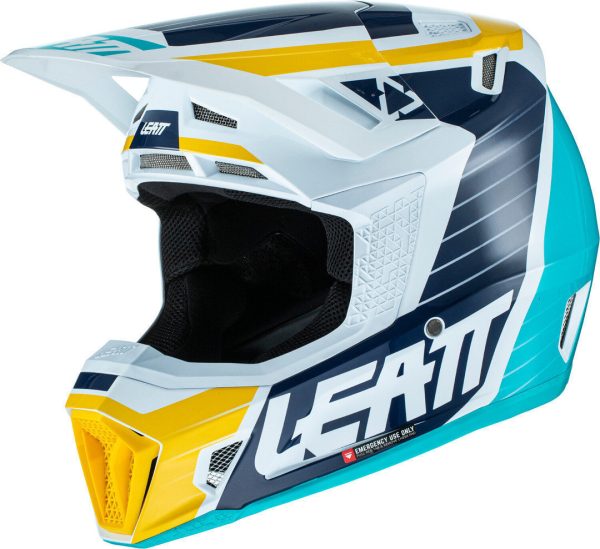 FIT
The Leatt Moto 4.5 Lite V22 pants and jersey fit really well. In fact they are snug enough to not flap or move around, yet not that snug that they show every stray curve in your body.
COLOUR
With the helmet and boots being white and the gear being Aqua, the full outfit has been perfect to wear on hot sunny days to push away extra heat.
GLOVES
The smallest item in my Leatt collection is also my favourite, they are the Moto 1.5 gloves Why? Because they are extremely comfortable and give great protection against palm blisters.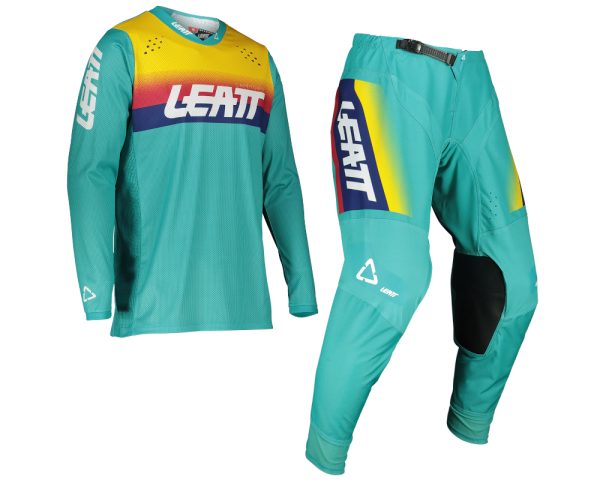 WE DON'T RATE
SQUEAKY
I would have to be super fussy to find anything I don't like about the Leatt gear, but I have to whinge about something under this heading, so I'll pick on the boots. They are quite noisy and often squeak when I'm walking around. Other than that, I would just be making stuff up if I was to complain.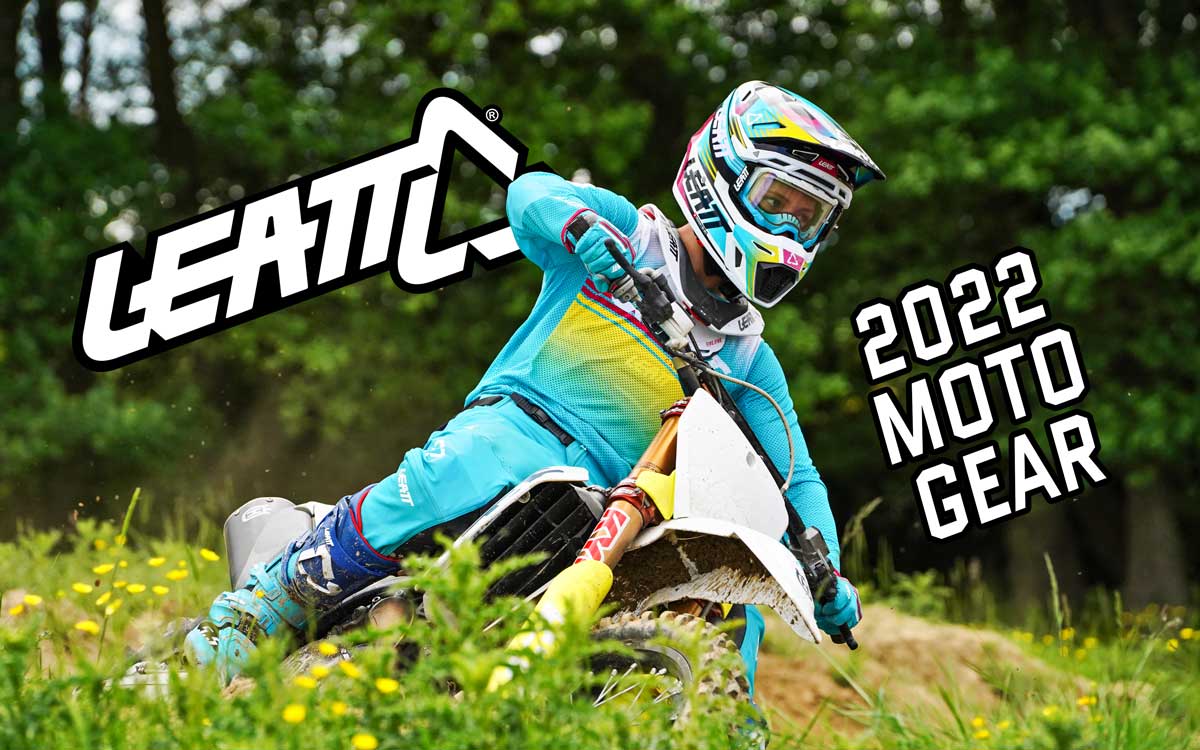 VERDICT
For anyone from a weekend trail warrior to a pro racer I highly recommend all of this Leatt kit. I have logged a couple of hundred hours in it and it has held up great. Every wash it cleans up like new and has provided me with great protection. Even though I care more about functionality than looks, I think this is some of the best-looking gear I have worn, so that is a bonus!
GET IT HERE
BROWSER cassons.com.au
BLOWER (02) 8882 1900
BEN GRABHAM