We picked up a new hydration pack by Leatt and gave it a run. This is our first Leatt 2.0 Hydration Pack review.
If you like a man in spandex or the sight of Cat Woman, then you're going to want to get your mitts on this Leatt 2.0 Hydration Pack. When I first opened the Hydradri Titanium Moto Hydration Pack I thought I'd mistakenly been sent some of Oxford Streets finest. The outside material of this hydration pack is a like a rubber/spandex material and I was a little confused. After getting it out of the box I realised it was the hydration pack I ordered.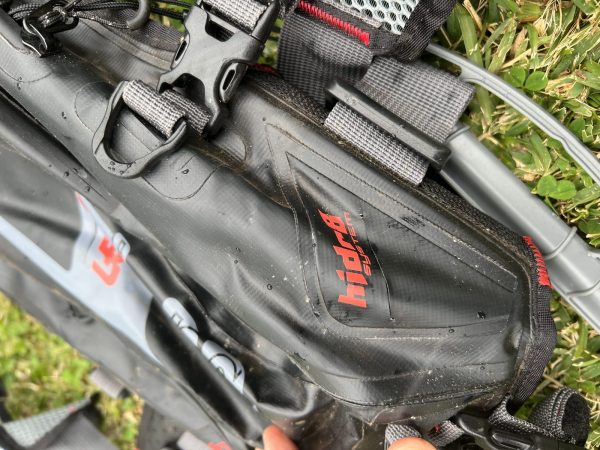 After that initial shock I swung the Leatt 2.0 Hydration Pack on my back and boy did it feel nice. It has a two-litre bladder and five litres of storage, a waterproof liner (with that weird texture), a unique chest harness, pockets on the chest, including a mobile phone pouch with touch screen function, back foam for protection, a lightweight helmet carrier system for full-face or/and MTB helmet, dual hydration tube exit for two-way routing – over the shoulder or under the arm, removable tool card, a safety whistle (that might have come in handy had I taken it to Oxford Street), a heat reflective inner back panel to keep liquid cool or hot, a stretch mesh bladder pocket and ventilation in the back.
It is like the Rolls Royce of hydration packs with just about every accessory thought about and the quality is incredible. It feels indestructible. Even the bite valve and cap are more solid than anything I've tried before. And the strap system is minimalist and easy to use. It's comfortable, lightweight, robust and does a good job at keeping my water cool. Stay tuned for more as we continue testing it.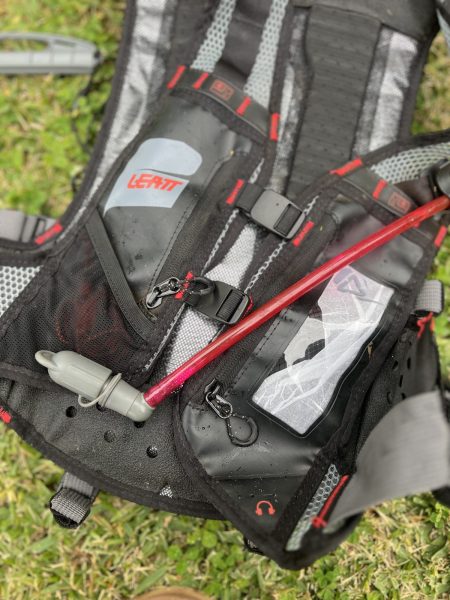 Mitch Lees
GET IT HERE
BILL
$299.95
BROWSER