LONG TERM UPDATE: 2018 Suzuki RM-Z450 Part 6 | Back End | Bike Reviews
I have been getting the RM-Z up in the air lately on some supercross tracks. I raced supercross a few years back but my last time would have been back in 2009.
This update was published in ADB issue #467 – August 2018
The first few laps I felt a little rusty but after a while I started to get into a groove and felt really comfortable.
The Yoshimura exhaust system has really opened up the power in the bottom-end and made it much easier to hit jumps straight after corners. The RM-Z is on the heavier side compared to its competitors but in the air it doesn't actually feel it. It feels nimble and is easy to throw around off jumps whether you are scrubbing or whipping.
I was expecting it to feel a little weighty and was surprised with how well it performed. I was using a motocross setting on the suspension so the initial part of the stroke in the fork and shock was a little soft, especially in the whoops, but the bottoming resistance was really nice and even soaked up an over-jump on a 25-metre triple really well.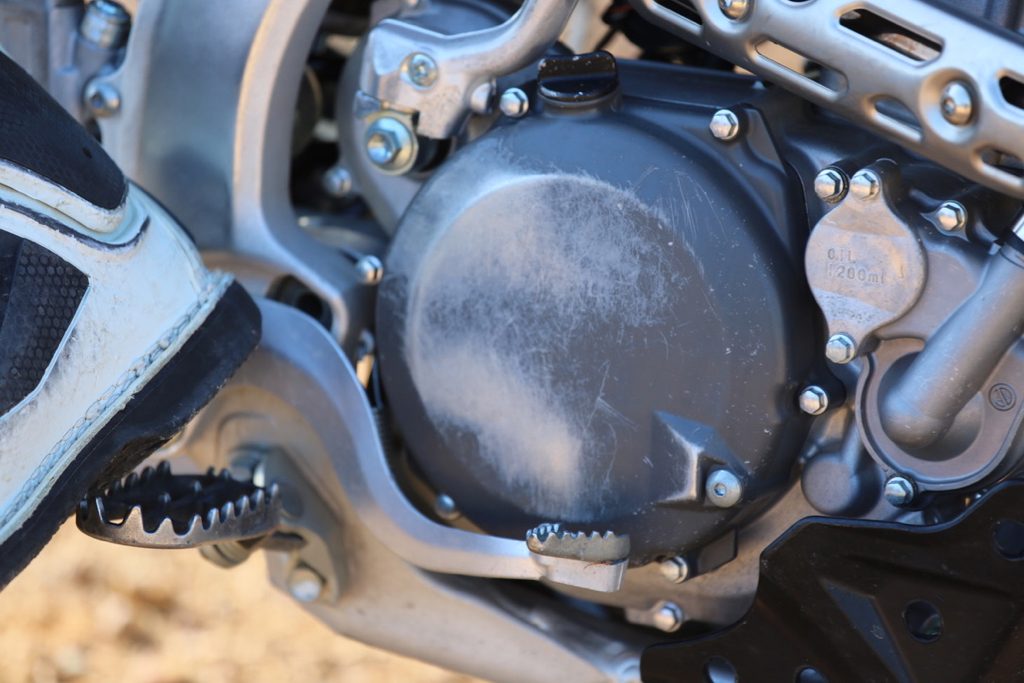 As soon as I left the ramp I knew I had hit it a little hot so I was bracing myself for a harsh landing, but when I hit the ground it wasn't that bad at all. The gearing could have done with an extra tooth on the back and the motor with some slight mapping changes but, all in all, I was impressed at how the RM-Z handled the supercross track. It actually put the idea of making a SX comeback in my head, but my wife quickly took that idea straight out of my head by reminding me about the mortgage.
There hasn't been any racing this month on the RM-Z but I have got out at least once a week for a ride or at one of my training schools.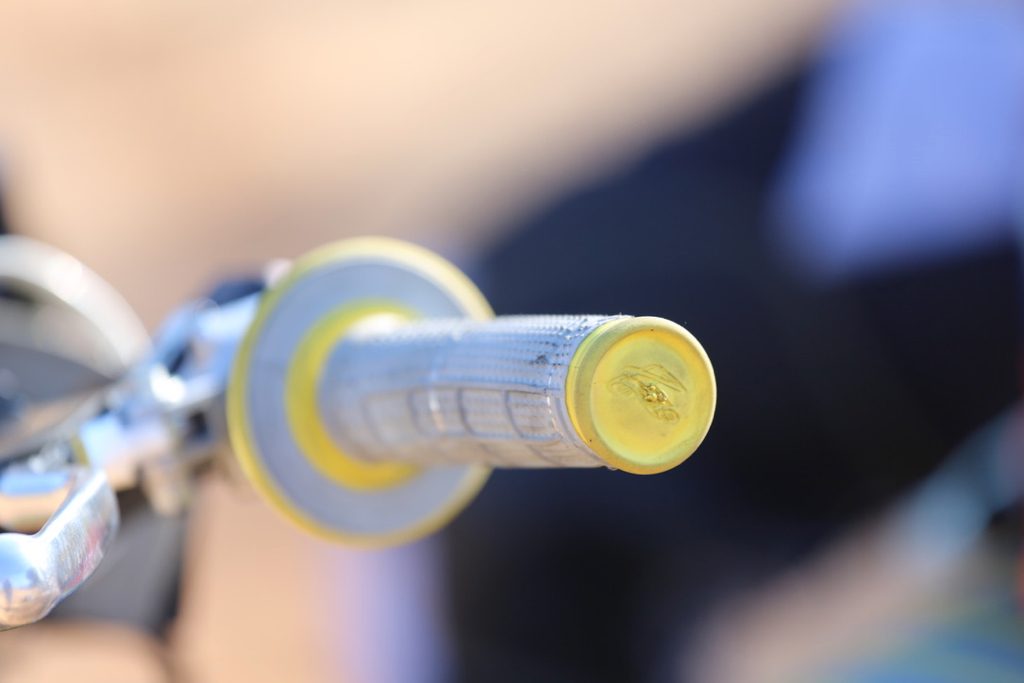 STARTS
Having the RK Racing chain and sprockets on the bike has been great because I haven't had to adjust the chain every time I went riding. I have adjusted it once since fitting them and it has been fine ever since. It just gets a lube in-between rides and that's it.
The Pirelli Scorpion Mid Soft front tyre has been a great addition. I feel I get better traction with that compared with the Mid Hard and better front end feel. The Mid Hard on the rear is lasting well. It has done some work but is still hanging in there. I am impressed and surprised by the durability of this tyre.
I have been working on my starts since I got swamped at the last race day.
Experimenting with the start button, I have found that if the dirt is really grippy I actually prefer not to use it and control the drive with the clutch and throttle.
If the ground is really slick or the starting gate is concrete, then I find it easier to get drive by using the button. It retards the ignition timing just enough to make it easier to keep traction without spinning up.
A holeshot device that locks the front fork down would be an added advantage on really grippy starts but, at this stage, nobody seems to have them in stock.
I'll be back out there again next month mixing it up between riding some supercross, motocross and a race or two so check back to see what's new. Technical Editor Mat Boyd