We've all got that one mate who doesn't do maintenance, lacks riding ability or has a tendency to buy bikes that provide a "mechanical challenge".
I embarked on a ride with none other than industry heavyweight Stephen Tuff back in 2015 and he decided to dust off his old Yamaha YZ250 and clear the jets for the first time in years.
What happened next I should've seen coming. The YZ broke down at the furthest point from home and, without a tow rope, he was stuck. I raced back to the car and grabbed a tiedown to tow him out and, after hours of stuffing around, I had him back to civilisation. If only we'd had a compact tow rope.
WE RATE

COMPACT The M8 Saver winds up to about the size of a yoyo. For Millennials unaware of what a yoyo is, it's about the size of a squash ball (ask your dad what that is).
TOUGH The M8 Saver is made from 100 per cent polyester and feels tough as nails. Despite hanging the strap off the sharp teeth of the footpegs it hasn't torn.
PULLING POWER The M8 Saver is rated to tow 350kg, so you should even be able to pull an adventure bike with rider aboard.
ZIPPED UP Having the strap rolled up and contained in a zipped up bag means it won't unravel in your backpack if you decide not to carry it on your handlebar.
LOW TOW The ends of the tow rope connect to the 'pegs that are closest together (left footpeg on the tow bike to right one on the dead bike, or vice versa). You ride almost side-by-side so there's no chance of it getting caught in the wheels.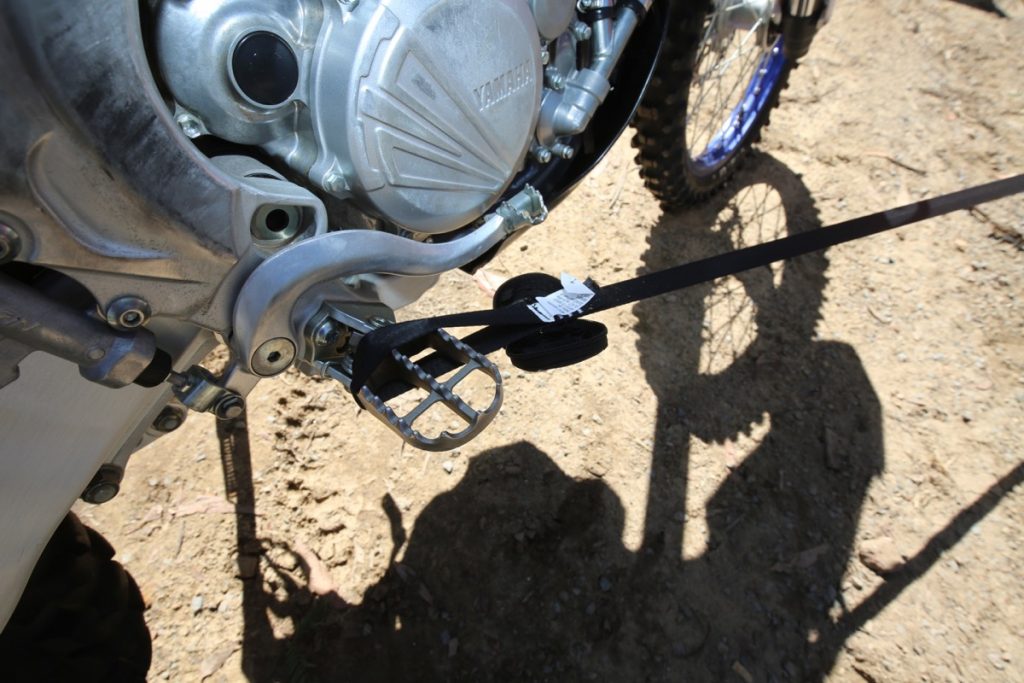 WE DON'T RATE
FIDDLY Rolling the tow rope back up to fit in the carry bag when it's muddy or wet can be frustrating.
LENGTH The tow rope is 160cm, so the towed bike is a little close for comfort but I understand this puts less pressure on the rope and means less chance of it getting caught.
VERDICT
Ideally, you hope you never have to pull this thing out of your backpack because that can only mean one thing: the ride is over or the next few hours will be spent tinkering with a bike. Nevertheless, it is a handy piece of equipment to have in your tool roll or backpack. It's tough, compact, light and incredibly useful! Editor Mitch Lees
GET IT HERE
Bill: $16.95
Browser: www.m8saver.info