The AXO Drone motocross boots probably aren't what you'd expect an ex-pro to be riding in, considering they're an entry-level boot costing just $189.95.
Most people think we're pampered princesses who only use the best and, for the most part, you're right. But I like to live in the real world and I accept that not everyone has $800 to spend on boots so I was keen to give the AXO Drones a go.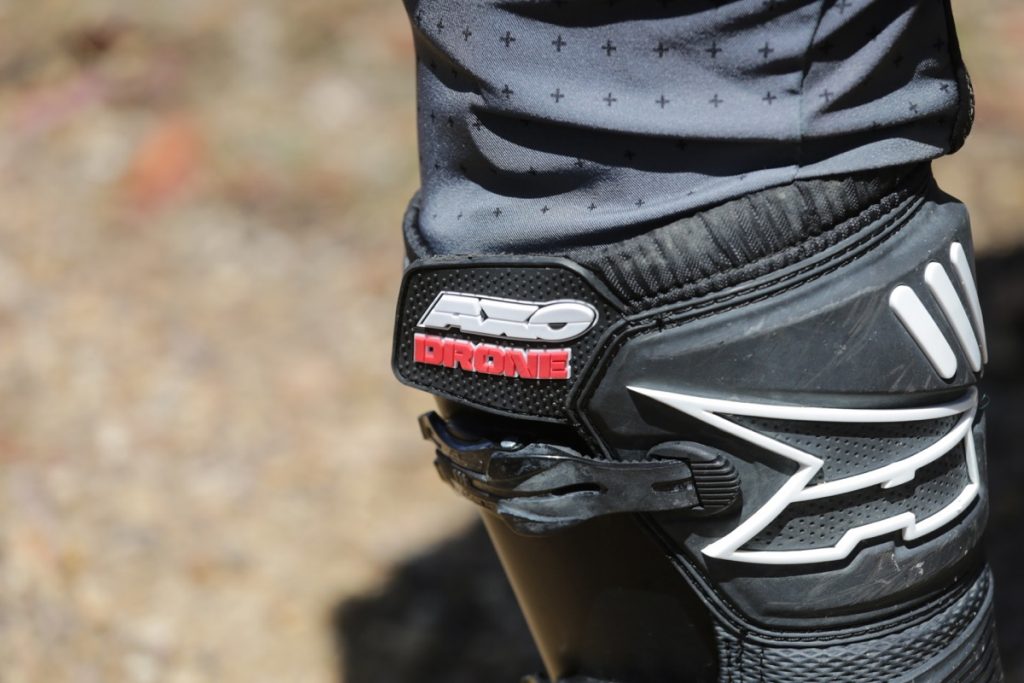 WE RATE
SIMPLE A single buckle across the shin and three lower down that are easy to use makes getting in and
out simple.
PROTECTION The shin panels go all the way down the feet and completely guard the front. The instep panels are long enough to fit a wide range of calf and leg sizes.
BREAK AND ENTER I am pretty impatient when it comes to breaking in new boots, so I was happy when they only needed a few hours of trailriding to start feeling comfortable.
NO LEAKS The vinyl and foam gator at the top of each boot worked really well at keeping dirt out.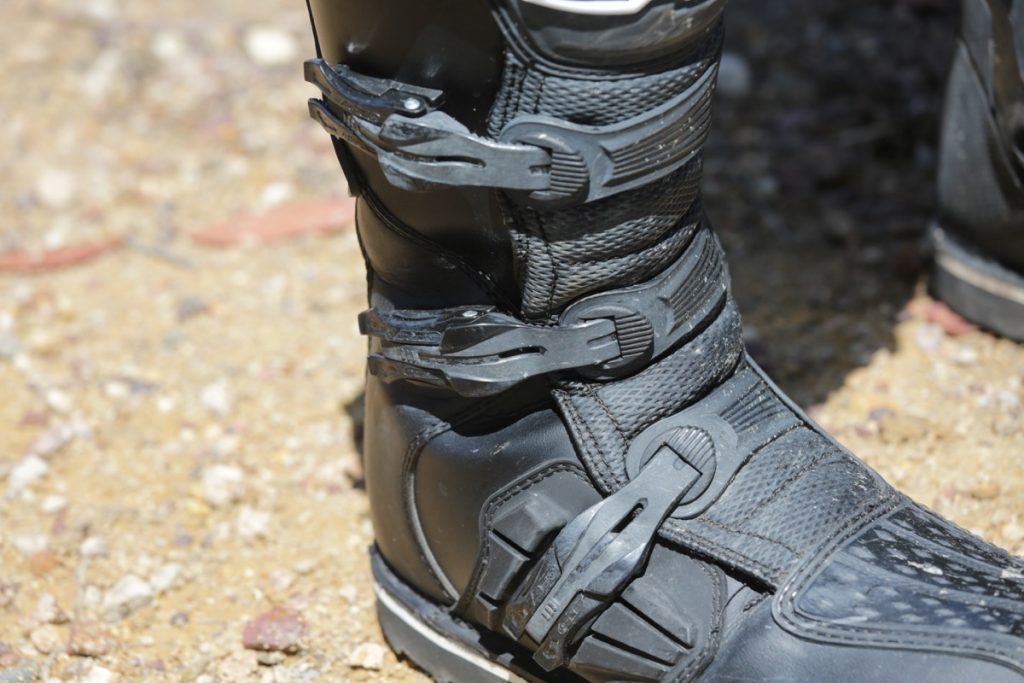 WE DON'T RATE

CAUGHT UP The only negative experience I had in the AXO Drone boots was while I was in the desert riding the Finke track. I was using Steg Pegz and the bracket was rubbing on the inside of my calf muscles causing a bit of discomfort. This part of the boot is synthetic leather and just a bit thin when going up against Steg Pegz.
VERDICT
I have had a very good run using these boots. The soles have worn really well and the black styling has held up well and made cleaning easy as they haven't stained like a lot of lighter coloured boots tend to.
With their light construction, I wouldn't recommend them for someone looking for maximum ankle protection as they are not your typical, top-of-the-line, rigid MX boot. But anyone who is looking for a boot that they can wear all day with comfort, as well as tackle the trails or the odd natural-terrain motocross track you should definitely take a look at these. Ben Grabham
<h3>GET IT HERE</h3>
BILL: $189.95
BROWSER: ficeda.com.au
BLOWER: 1300 437 711