All modern two-stroke performance bikes have power valves.
By tuning the power valve to open at the correct time we get a smoother, more useable power delivery compared to an engine without a power valve. When power valves wear or the cylinder gets rebored, the valve can protrude into the cylinder. If this is the case then the power valve will need to be adjusted.
Step 1: CLOSE THE VALVE
The first thing to do is completely close the power valve then look down the cylinder to see if it protrudes into the bore.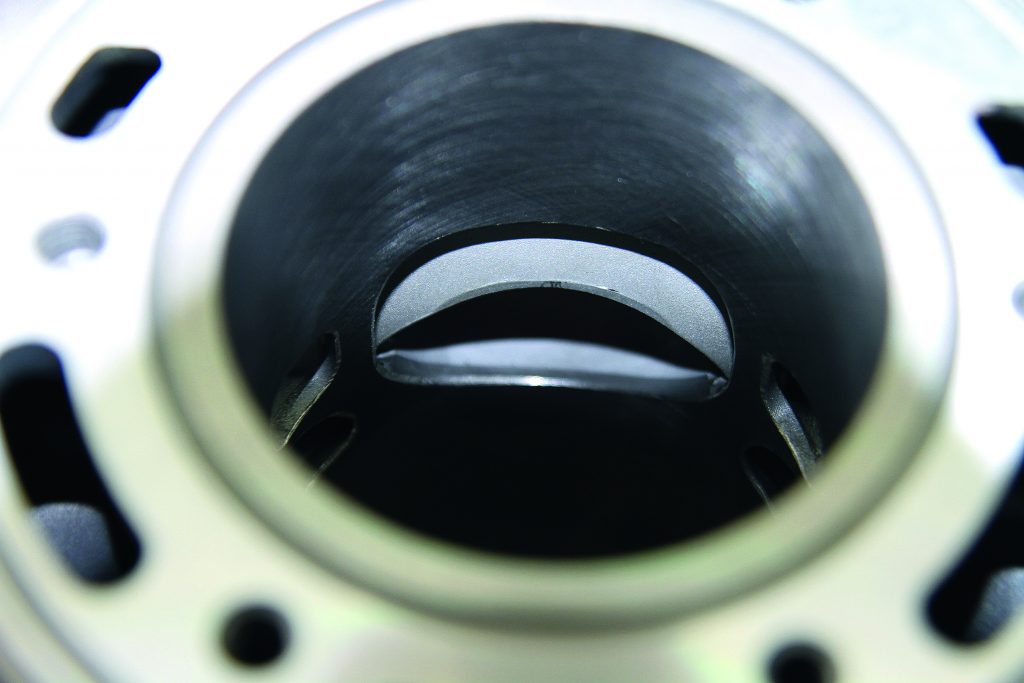 Step 2: MARK THE EXCESS
Some cylinders allow you enough room to mark the excess part of the power valve with a permanent marker or scriber. Others aren't so easily reached.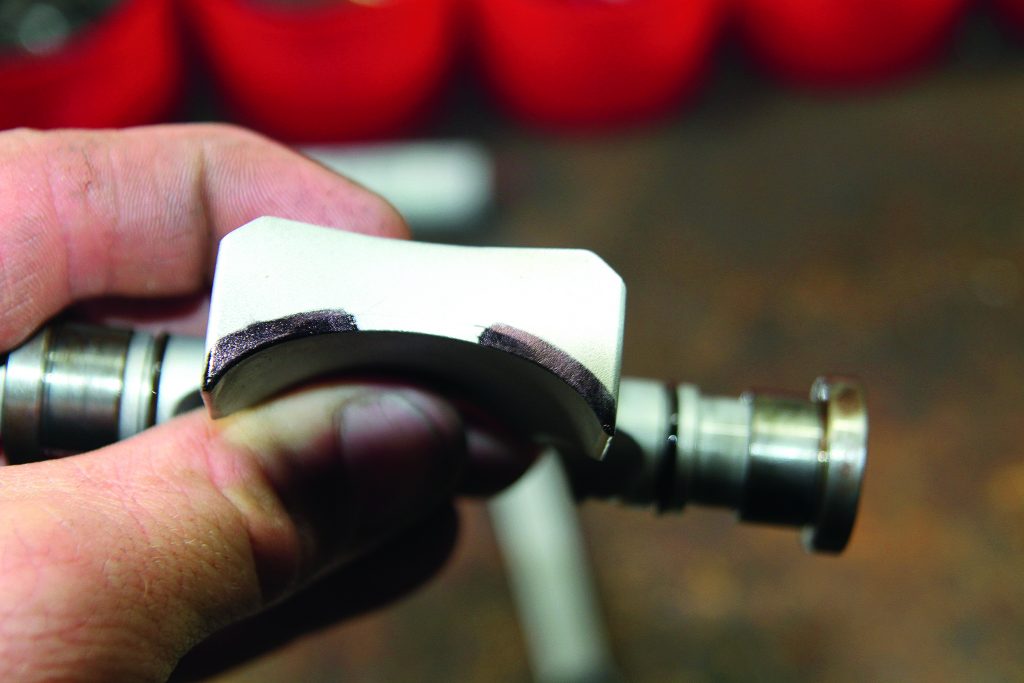 Step 3: GRIND AWAY
Remove the power valve once you have marked the area that needs to be machined and, using either a hand-held grinder or bench grinder, shave the power valve back until it no longer protrudes into the bore.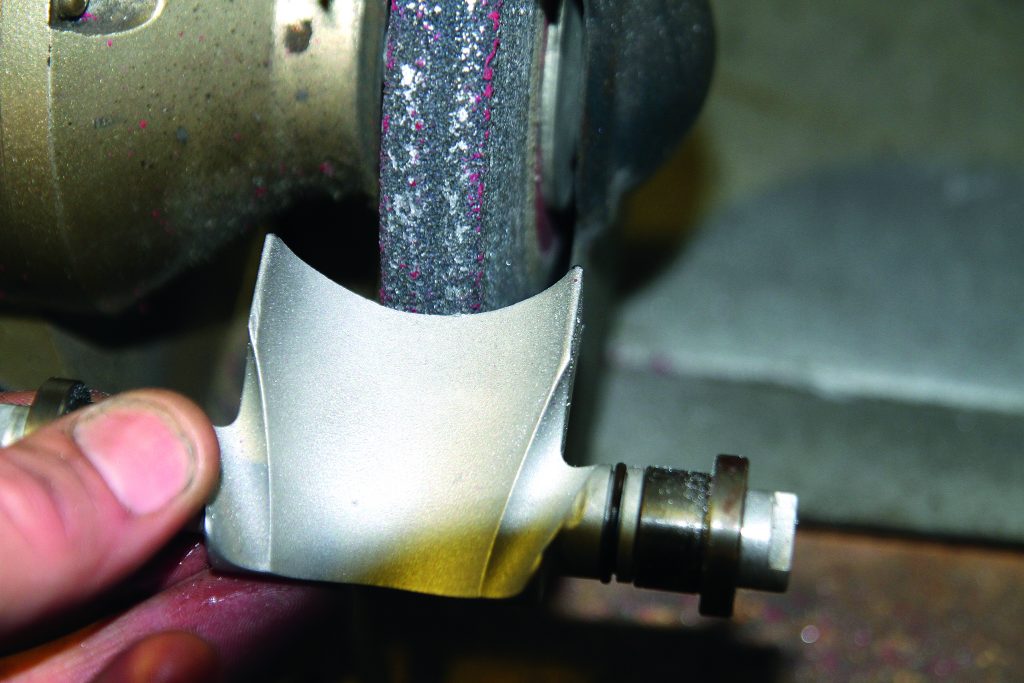 Step 4: MEASURE CLEARANCE
Once you have ground the power valve back so it no longer protrudes into the bore, you can check the piston-to-power-valve clearance. Slide the new piston into the cylinder, holding it tightly against the exhaust side of the bore. Close the power valve completely and then measure the gap between the piston and the power valve using a feeler gauge.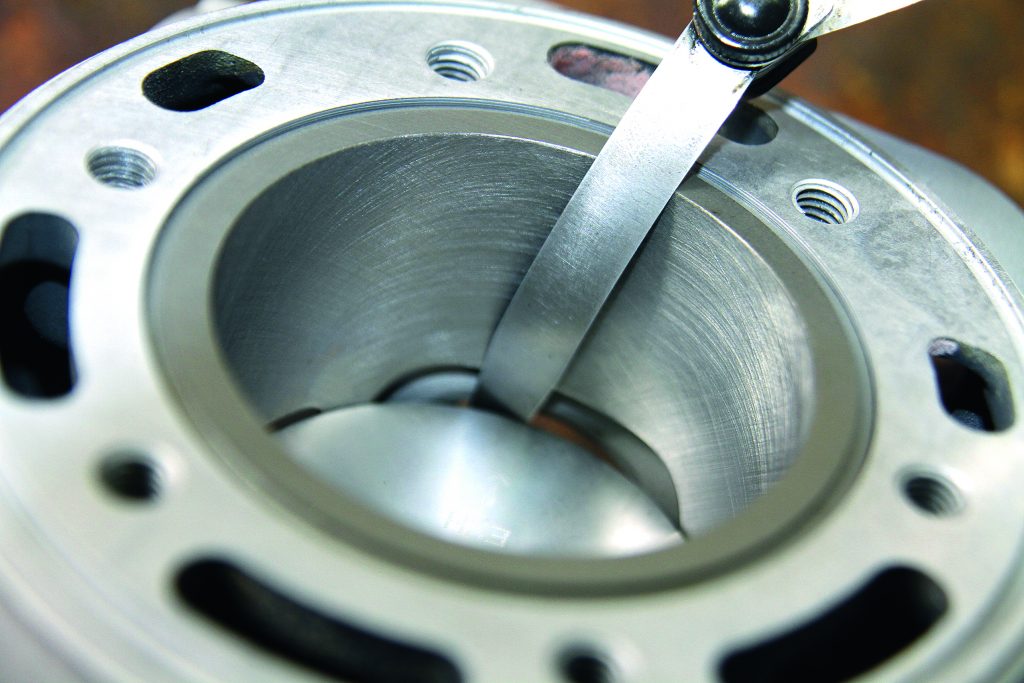 Step 5: EFFICIENCY
I like to run a piston-to-power-valve gap of at least 0.015 of an inch. The closer the power valve is to the piston the more efficient the power valve will be, but you also run a higher risk of the power valve hitting the piston. The piston will expand when hot, as will the power valve, so you will need to leave enough gap to allow for this expansion. Engines that run hotter than normal require a larger gap.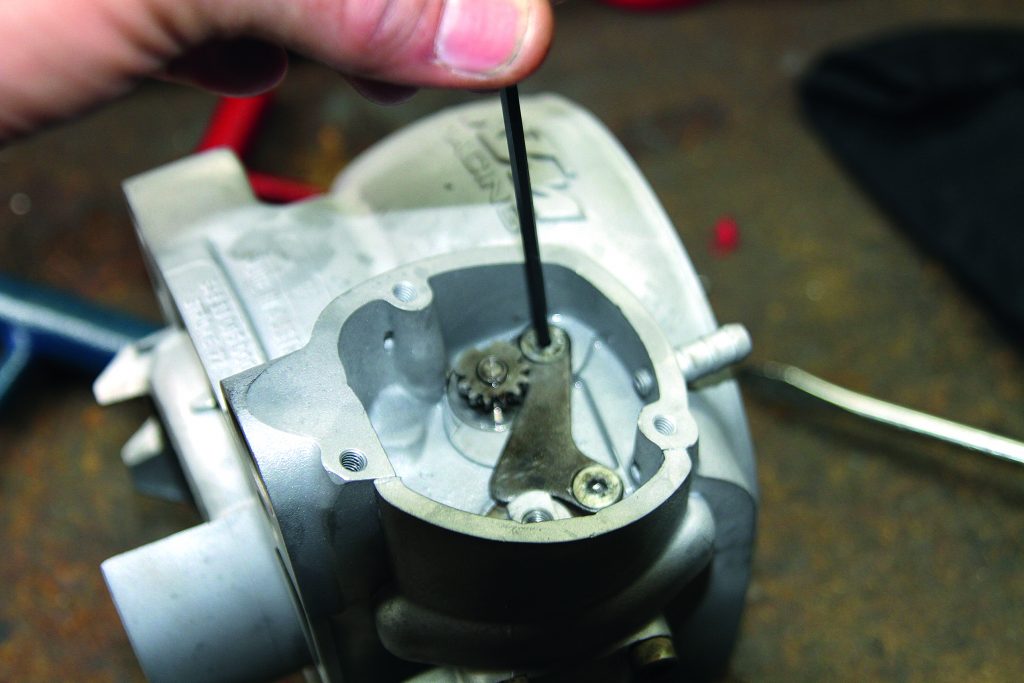 DO
Clean carbon from all power valve parts and put back together with light oil.
Make sure the power valve is closed fully when measuring the piston-to-power valve gap.
Sand or polish any rough edges off the power valve that could cause it to stick.
Make sure the power valve operates smoothly and freely before refitting the cylinder.
DON'T
Try to grind the power valve with it still installed.
Install the power valve dry.
Reuse old gaskets or O-rings.
Fit a cylinder with a tight power valve back on an engine.
WHAT THE VALVE DOES
The power valve's job is to vary the height of the exhaust port. At low revs the power valve closes and creates extra back pressure, allowing the engine to perform more efficiently and waste less fuel at low rpm. When the power valves opens, it increases the size of the exhaust port and allows the exhaust gases to flow more freely. This gives better performance at higher revs.