ADB's Editor Mitch Lees picks up some Leatt MTB gear after getting into the e-mtb game. Here's what he thought of it first time round.
You might be wondering, what the hell do I know about mountain bike gear? Well, let me tell you, not an awful lot. Dirtbikes are my thing but I also wanted to give this whole electric mountain bike thing a go and I've started to grow quite fond of it. We have a feature series coming up with our resident mountain bike guru Geoff Braico on all the important things punters like me getting into the sport to know about riding an E-mountain bike, and one of the things Braico first talks about is gear and this Leatt MTB gear is what he suggested.
Apparently I can't just run moto-gear and a set of runners. It just won't do the trick. Braico suggested I try Leatt's mountain bike range so I have. I got a set of Trail 2.0 pants, an Enduro 3.0 top, DBX 3.0 flat shoes, the All Mountain 2.0 helmet and the 3.0 Lite gloves.
I expected nothing but pure quality from Leatt and that's what I got. The pants are made from a 360 stretch polyester weave with dirt, water and stain resistant coating on them. They feel as light as a feather keep me warm when I need them to and breathe when I'm hot. They've got two hip pockets and a zipped leg pocket and the knees are pre-curved for knee guards but I'm not running any. They're incredibly comfortable.
The Enduro 3.0 jersey is made from what Leatt call IceYarn fabric. IceYarn is apparently made from utilized coffee grounds and coated with a unique cool-touch solution that dries 200 times faster than cotton. Just like the pants, it is incredibly comfortable and fits so well.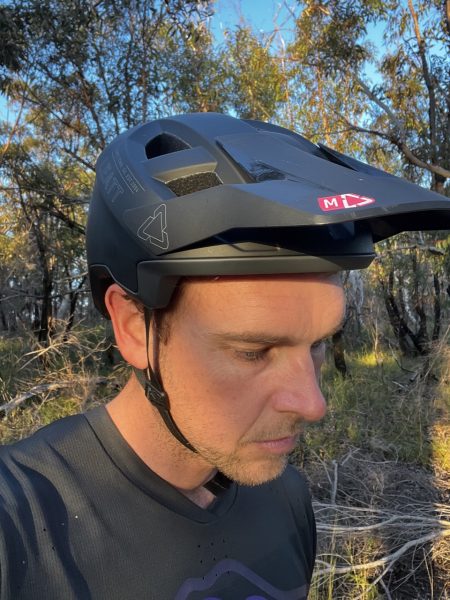 The shoes feel incredibly stiff through the sole and inner ankle but they're still comfortable enough to wear through the shopping centre. The helmet fits like a glove and breathes like a deep sea diver while the gloves are solid enough you could run them as dirtbike gloves.
I'm going to break up all these products into their own Used and Abused test so stay tuned to see which products go the distance.
Mitch Lees
GET IT HERE
BILL
Trail 2.0 pants
Enduro 3.0 top
3.0 Flat shoes
All Mountain 2.0 helmet
3.0 Lite gloves
BROWSER
https://www.whitespowersports.com/pages/leatt