PROFILE I COURTNEY DUNCAN | Features
Kiwi Courtney Duncan is officially the world's fastest female motocross racer. The scary thing is, the floodgates might just be opening.
WORDS & PHOTOS // SIMON MAKKER
When you arrange to meet a world champion for a photoshoot and interview you'd half expect to find a full-blown semi-trailer, a marquee full of mechanics, managers and PR hacks lurking in the background and a rider who only emerges from her motorhome for the bare minimum of time.
In contrast, 2019 World Women's Motocross Champion Courtney Duncan is lounging in a fold-out deckchair in the half-shade offered by her Toyota Hiace's open rear door. Her dad, Geoff, is cleaning her 2020 KX250F at the nearby wash bay but there isn't another soul within cooee at the Backflips Dirt Farm near Timaru in New Zealand's South Island. And this is on a weekend.
It's literally half a world away from the crowds, factory teams and slickly-run operation that is the MXGP circuit, but it's obvious that this peaceful, grassroots setting is something the Dunedin woman is equally at home with, if not more so.
"Believe it or not, this is only my third ride since I won the world championship," she says, running her hand through her thick ash-blonde hair. "I've been taking things a bit easier since I came home; I'm just enjoying hanging out with mates, riding with no stress and having an off-season where I'm not trying to come back from injury. This is the
first time that's happened since I turned pro!"
In a nutshell, 23-year-old Duncan's career before 2019 could be described as one filled with promise, but her results have often been derailed by rotten luck and injuries. This time, refreshed by a change to the Bike It DRT Kawasaki team, she put it all together and crushed the field on the way to her maiden world championship.
A BOY'S WORLD…RIGHT?
In doing so, she became the third official Kiwi world champion behind Shayne King in 1996 and Ben Townley in 2004. [Auckland's Katherine Prumm claimed Women's World Cup titles in 2006 and 2007, a year before it became a world championship].
Like most rural Kiwi kids, dirtbikes were an integral part of Courtney's childhood and her ultra-competitive streak soon emerged, regardless of whether it was beating her mates around the track or playing a game of cards. "I remember having a tantrum when I lost," she laughs.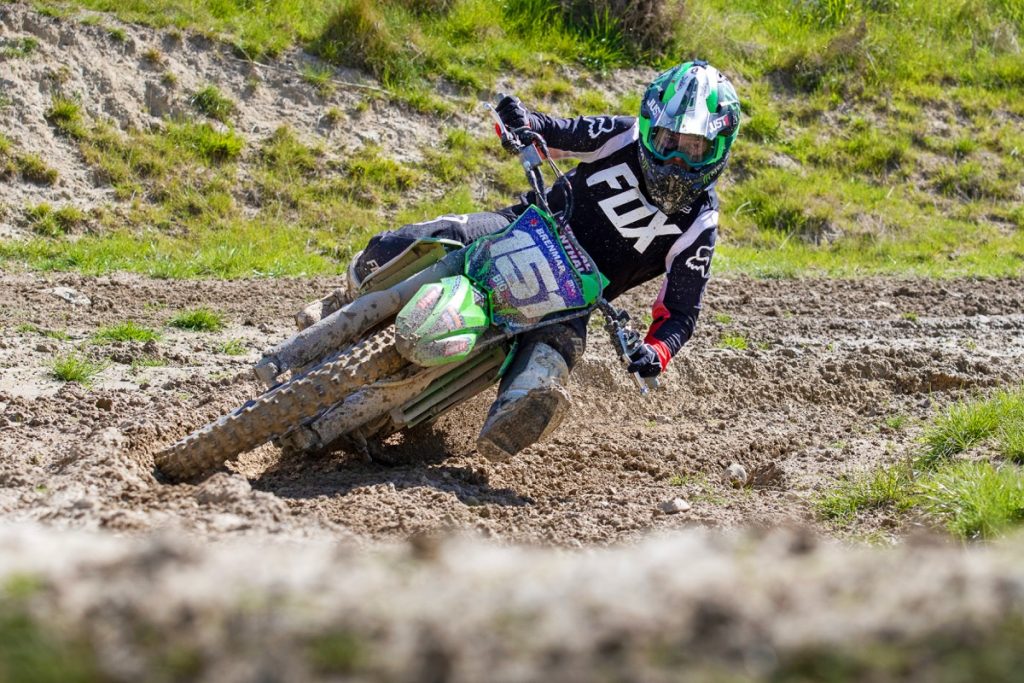 "I just hated losing and that drove me to train and work hard. My enjoyment comes out of progression, putting in the work and seeing it pay off."
Through Juniors there was never the option to race in a female-only class, so she'd battle the boys and regularly beat them.
Courtney then carried that form into Seniors, where, in her first MX2 race (and fresh off the couch from a knee reconstruction), she won the overall at the 2016 Woodville Grand Prix.
It was a history-making result that blindsided everyone, particularly the 39 blokes she beat. "While the fans and industry were stoked, a lot of the riders probably weren't," she says, grinning. "No-one wants to get beaten by a girl, and definitely not when you're a grown man. A boy maybe can get away with it – although your dad will probably give you arseholes – but to get beaten by a girl when you're 24, that's not cool.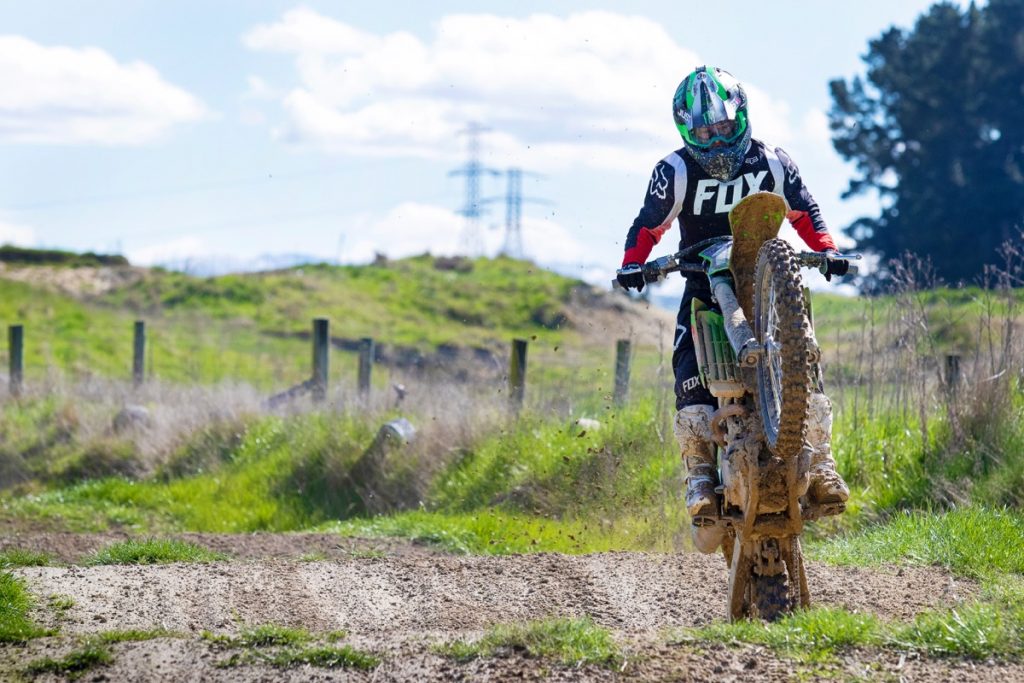 "I fully believe I have a bigger target on my back when I race the guys. They want to beat me more than anyone else on the line. I mean, if I was them, I would too!"
There was one problem with winning her debut MX2 race: where do you go from there? With the bar set so high, she expected to win every time she lined up behind the gate, and if she didn't, she'd question what she'd done wrong.
Still, having proved herself against New Zealand's best, and with her confidence high, Courtney set her sights on the 2016 Women's World Motocross Championship.
HARD KNOCKS
Courtney's overseas campaign began with a hiss and a roar. With support from Josh Coppins' Altherm JCR Yamaha, she tore to a double-moto victory at the opening round in Qatar. But, two rounds later and still leading the title chase, she was taken out of contention when she hit a photographer at Teuschenthal.
"I was leading the race with a couple of laps to go, came over a brow jump, and there was this photographer standing on the down ramp exactly where I was going to land," she says. "I got biffed and injured my thumb and ankle, and it wrote my season off. Obviously I was frustrated at the time, and her bad judgement cost me a lot, but it was just an unfortunate incident and I don't hold any grudges."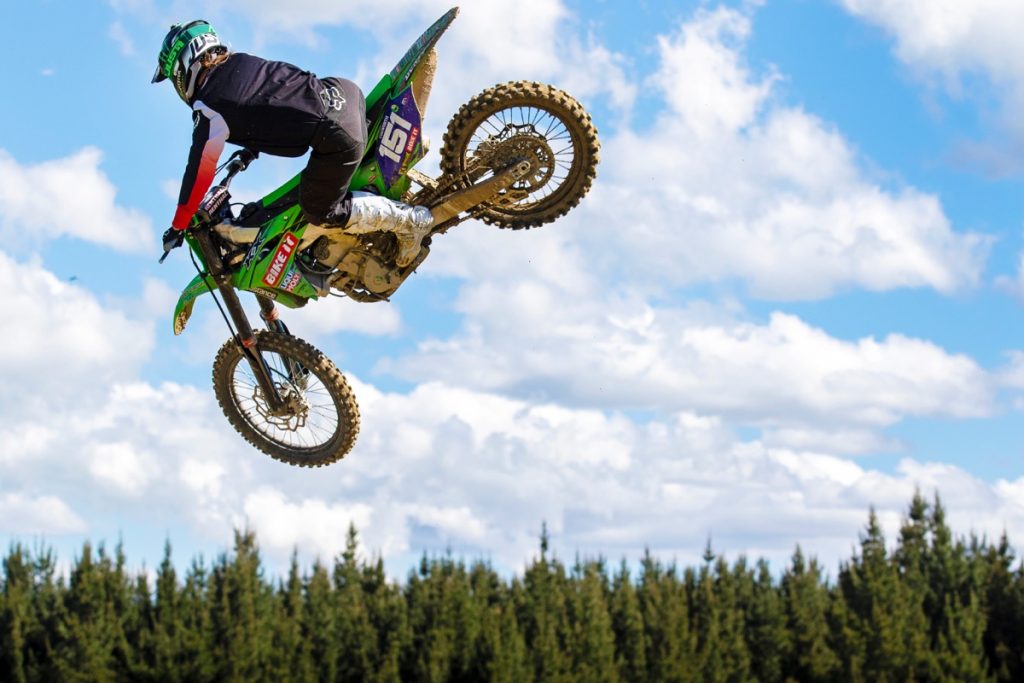 The resulting thumb injury and surgery saw her miss three rounds before she returned to claim the overalls at the final two rounds and finish fifth.
The next year, after another strong start, she tore her ACL at Loket. Following a surgeon's advice that she'd only injured her meniscus, she gritted out the rest of the season and missed out on the championship by a meager two points.
After a lengthy off-season rehab for the ACL and another round of surgery to address her still-troublesome thumb, Courtney entered 2018 determined to secure the championship but another incredibly strong start, with podiums at the first four rounds, was halted when she ruptured the Lisfranc ligament that holds the foot bones together at a French international.
"The risk of continuing and racing the last two rounds was too high," she says. "We're talking permanent damage: if you blow that ligament apart and all your foot bones come loose, that's a massive job to put back together."
After 10 years under Yamaha tents, Courtney desperately needed a fresh start, and signed with the London-based Bike It DRT team for 2019. The change gave her a new lease of life and helped pull her out of a psychological rut.
"Nothing was working and I was at the point where I wasn't enjoying it any more," she admits. "Ultimately, we do this because we love it, and there's no point in doing it if you're not. I needed to find that new motivation, and making the switch to Kawasaki gave me that. It was sad to leave the Yamaha family, but I had to do what was best for me."
With more flexibility to return home during breaks in the season, a team based in England, and a wide variety of test tracks near her base north of London, the change re-energised her.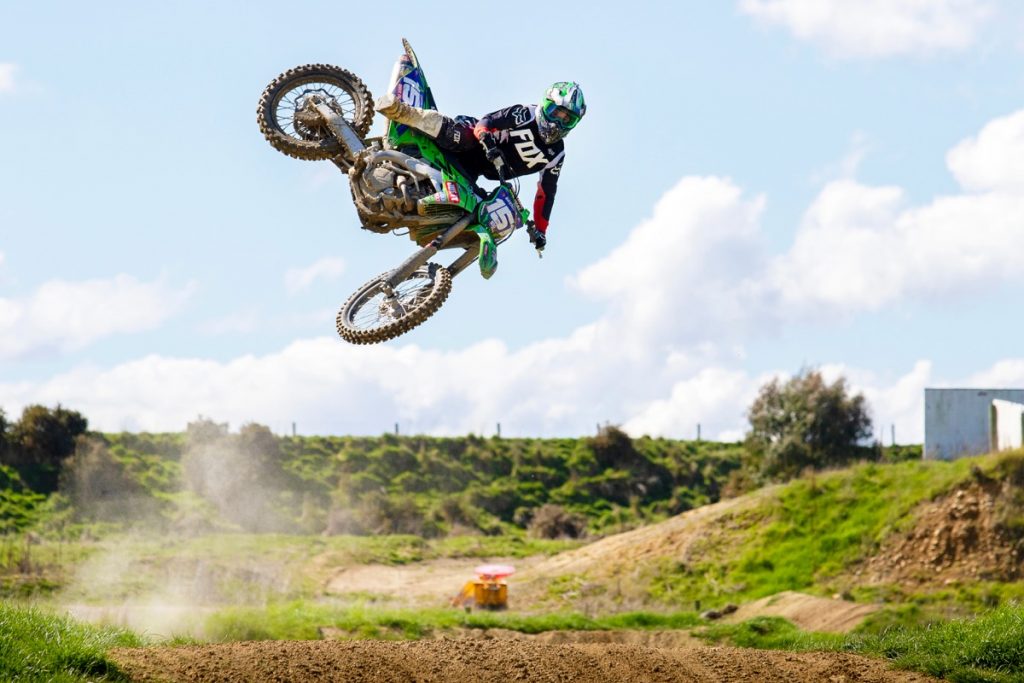 However, the seven-month recovery from her Lisfranc injury meant she came into last season's opener at Valkenswaard underdone; as well as having just a few weeks on a KX450F in NZ, she'd only spent four days with Bike It and done zero sand-testing. Despite those hurdles, Courtney won the first moto, then was leading the second before she suffered a huge endo over the finish-line jump.
"I've watched and re-watched the footage trying to figure out what happened," she says. "I just got thrown over the 'bars in the air and rag-dolled down the landing. It could've been a whole lot worse and I definitely used a 'get out of jail free' card on that one!"
With flashbacks to losing the 2017 championship by two points, she remounted uninjured and salvaged seventh – and fourth overall. Despite the crash, the confidence she gained from that round was immense and she returned home to train her arse off for six weeks before Portugal.
"I wanted to up my intensity and come out swinging at Agueda, so I just threw myself into training," she says. "I think that was the turning point of the season for me."
Courtney came thundering out of the blocks in Portugal for a dominant 1-1 scorecard (winning the second moto by 30 seconds) and set the tone for the remainder of the championship as she crushed the field at each round. Her speed and aggression was relentless as she put in eight flawless races to win the championship by 39 points.
Even after winning the title with one race to spare, she still went out and blitzed the field by 29 seconds.
"In the past I've ridden defensively to protect my points lead, but I think it had a negative effect; that type of racing doesn't bring the best out of me," she says.
"All season I had the mindset that I could win every race even on a bad day when I'm not feeling my best. I wanted to prove I was the fastest, that I deserved to win, to dominate, and not have to just battle for it."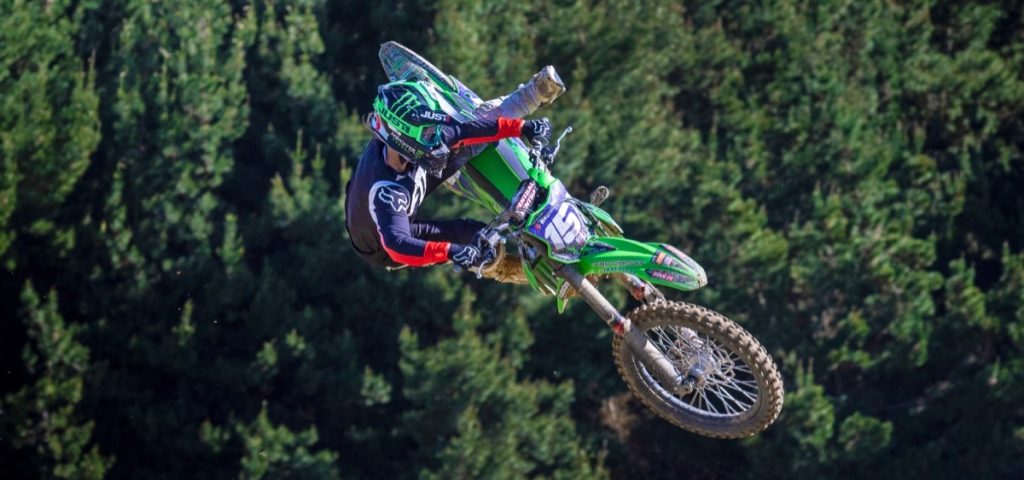 Still, clinching the world championship with a race in hand felt like a huge weight was lifted off her shoulders as she realised her childhood dream. "I'd had the potential to win this thing the past three or four years, and that expectation, both from yourself and others, did weigh me down.
"To finally clinch it was indescribable, and I don't think it really sunk in until I got home. It's cool to be able to say I'm a world champion now after wanting it from such a
young age."
Having signed a new, two-year deal with the Bike It DRT Kawasaki team, Courtney's sole focus is now on "putting in a big shift" before the six-round 2020 championship.
LOOKING FORWARD
However, that pre-season training isn't likely to include any New Zealand races or nationals.
"The risk is pretty high in that type of race environment, especially when I have a whole season ahead of me," she says. "Some risk is good, but my focus now is overseas."
As for further down the track, she plans to keep racing for as long as she enjoys it, and, unsurprisingly, to add more world titles to the trophy shelf. "The most important factor is enjoyment, as for me, that brings results.
"If I continue to do that there's no reason why we can't sit here in five years with a few more world championships to my name.
"I think it's realistic that by the end of my career I can leave a legacy and be among the few with multiple
world titles."
Profile
HI, I'M: Courtney Duncan
I'M: 23
I LIVE IN: Dunedin, New Zealand
I RIDE A: 2020 Kawasaki KX250F
I DRIVE A: Toyota Hiace
I EAT: Café-type food is my favourite
AND DRINK: Coffee and Monster Energy
I LISTEN TO: Post Malone and whatever's on the radio
THE LAST MOVIE I WATCHED WAS: Maria Sharapova's documentary, and I'm a big fan of Suits on Netflix.
IF YOU SEE ME AT THE BAR, BUY ME: Either a beer or a wine, but if I'm out on the town I'll have Malibu and pineapple juice.