Russell adds a third Full Gas Spring Enduro Championship to his collection | News
KTM's Kailub Russell claimed his third Kenda Full Gas Sprint Enduro title with a close victory at this weekend's Silver Hawk Plantation Sprint Enduro, the series finale.
Russell announced earlier in the year he is retiring at the end of this season, he has since won his eight-straight GNCC title and now his second-in-a-row and third Full Gas Sprint Enduro title.
"It was good to get the overall win, but it was kind of strange how it worked out," said Russell. "I won one test on Saturday and I won the day, and then I won all but one today and almost lost. It was a tough weekend. I was a little unsure how Saturday was going to go because I was a little bit off and you don't have to be off by much to be pretty slow here. But I rode better on Sunday, and that was enough."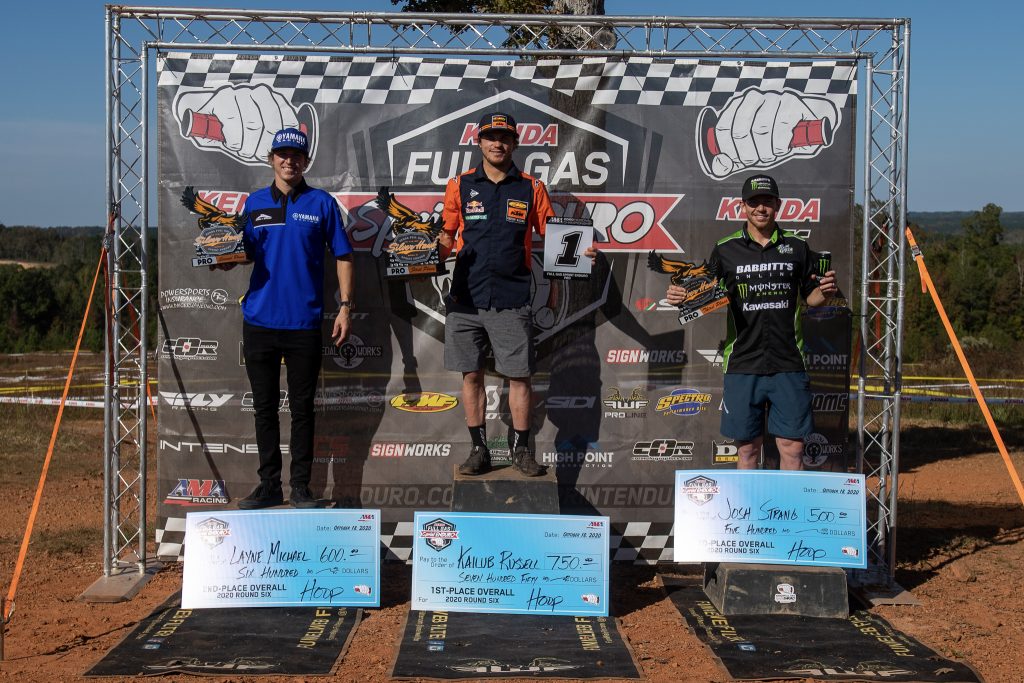 Team Babbitt's Online Kawasaki Team Green's Josh Strang won a Cross test and was rewarded with third overall. The Aussie off-roader only returned to racing the week before after missing several weeks due to a shoulder injury.
"I was a little off the pace," said Strang. "I almost didn't come this weekend just because of my shoulder. I still have a little bit of pain. To do these things, you have to go at 100% to be competitive, and I just wasn't comfortable going as hard as I would have liked. There were some sections where I noticed I was just kind of riding around instead of attacking the track. But overall, it was a good day."
Strang's Team Babbitt's Online/Monster Energy/Kawasaki Team Green teammate Lyndon Snodgrass has improved with each race and finished an impressive fourth overall, which was also good enough for first in the Pro 2 division.
"I haven't done a Full Gas in a while so it was good to get back to one," said Snodgrass. "I had a good run. I think I won every test but the first one on Saturday in my class. So it was a good run for me. I was mixing it up with the pro guys a little bit in some of the tests, so that was cool. I think they did a good job this weekend and I was happy to be here."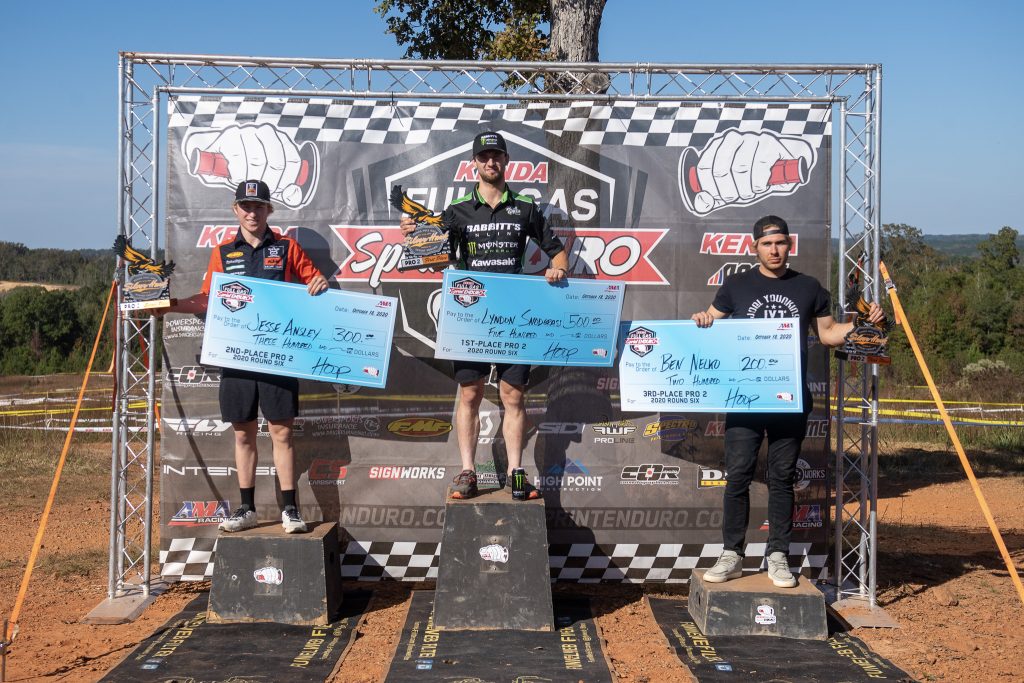 Am Pro Yamaha's Rachel Archer won every test in the Women's Pro class to take the overall win ahead of Samantha Fisher and Alli Phillips.
"Tayla (Jones) and Kenzie (Tricker) were out with knee injuries, so I didn't have those two to contend with," said Archer. "All in all, it was a good weekend and I managed to win every test. I made a couple of silly mistakes today, just my suspension was a bit soft. In the last test I wadded my shoulder pretty good, so that's a bit sore. But other than that, it was a fun track, a good day."