This month we sit down with our tech Editor Mat Boyd to find out what are the best tricks of the trade he's used lately.
TROUBLE:
You've found some blocked up jets in your carby and no amount of compressed air or carby clean will seem to get them free again.
TRICK:
The wire bristles on your wire brush are perfect for poking through the centre of a jet to dislodge any grim that is blocking them.
DIFFICULTY: 1
TIME: 1 minute
COST: $0
TOOLS: Wire brush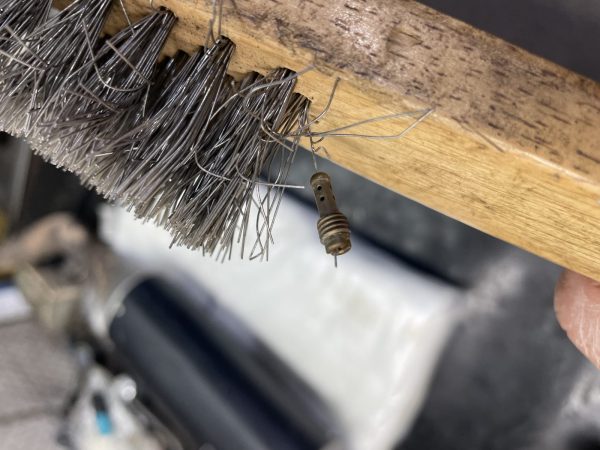 TROUBLE:
Trouble shooting were an oil leak is coming from can be difficult. Often leaking counter shaft seals or gear shift shaft seals can be misdiagnosed as leaking sump plugs as the oil usually runs down and drips off the sump plug bolt.
TRICK:
Remove the front sprocket so you can see the seal clearly. Then clean up any oil with some parts cleaner and run the bike and watch for exactly were the oil starts to come from. You might be surprised that what you thought was a leaking sump plug could turn out to be a countershaft seal.
DIFFICULTY: 2
TIME: 5 min
COST: 0
TOOLS: Parts cleaner
TROUBLE:
The expansion chamber on a two stroke should be rubber mounted to lessen the vibrations but often the brackets can still crack and Mig welding them back together just leaves them to crack again right next to the new weld.
TRICK:
Take an oxy torch and some brazing rods and braze weld the cracks with a brazing rod. A brazed weld is not as solid or as strong as a welded one with a Mig but will be less susceptible to vibration and will not crack as easily.
DIFFICULTY: 8
TIME: 10 min
COST: $100
TOOLS: Oxy torch, brazing rods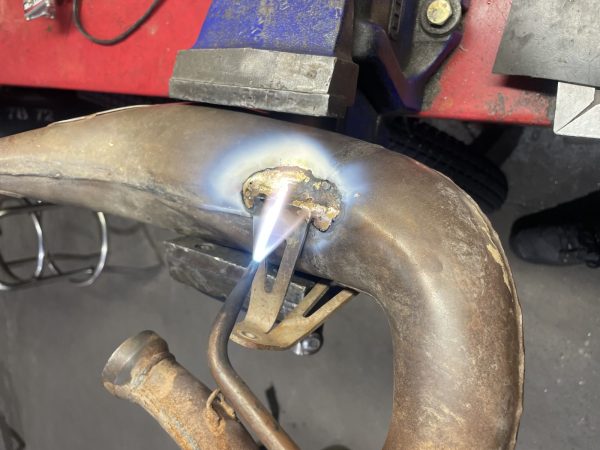 TROUBLE:
If you are like me then you have acquired more needles than you can count over the years and having them just bouncing around in your tool box just leaves them to be damaged or broken.
TRICK:
Take a block of foam and insert them into the foam. The foam will hold them tight but also prevent them from being damaged or broken.
DIFFICULTY: 1
TIME: 1 minutes
COST: $0
TOOLS: Block of foam