We take a look at the AORC Masters Class winning Suzuki RMX450Z ridden by Trent Lean.
THE RIDER/TEAM MANAGER – Trent Lean
I placed first outright in the 2012 AORC Masters Class – winning most of the 12 rounds this on this bike. I love the handling of the RMX and its reliability.
It's also nice to have the electric start when things have gotten out of shape on the side of a hill or somewhere similar.
Apart from getting RG3 to re-valve and soften the suspension, I only made small changes to suit my riding preferences, such as a higher 'bar bend and a Works Connection clutch perch, which provides a slightly lighter pull and puts the hot start back on the clutch side. I also extended the clutch pull lever by 5mm to give an easier pull.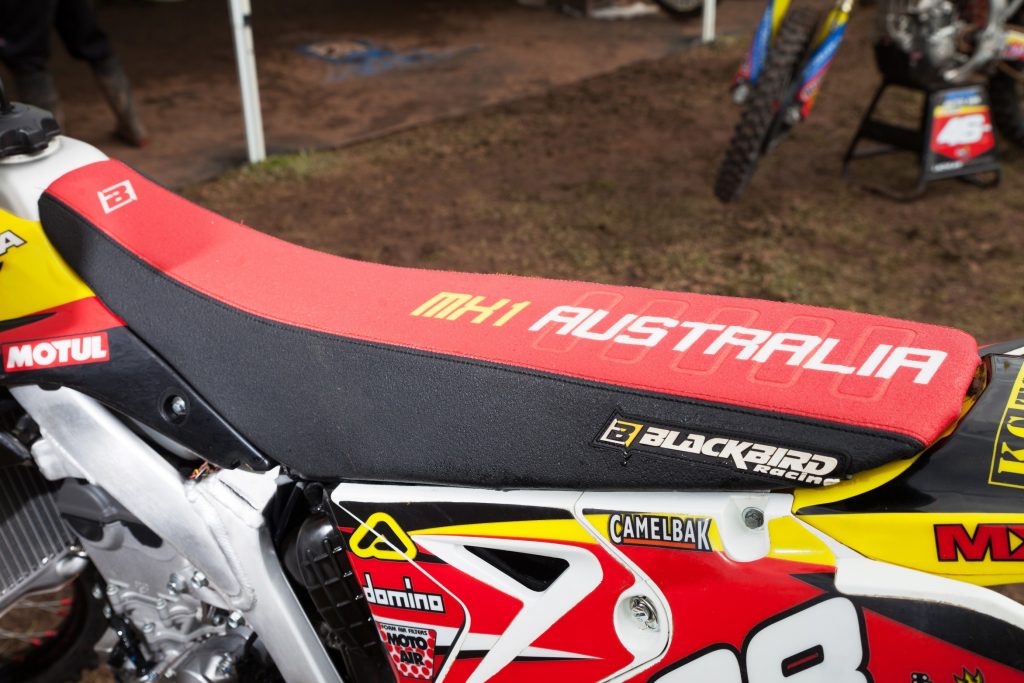 THE MECHANIC – Alex Lean
We didn't have to do much to the bike to have it set-up for Trent, as he is really happy with the stock motor and braking. We fitted a Yoshimura exhaust system, which takes a bit of the bottom-end power and puts it into the midrange, as well as opening up the airbox a bit to add an extra 0.37kW. That and, apart from cosmetic changes, it's a stocker.
Trent is a smooth and easy rider, who focusses on technique rather than speed. This means maintenance is standard by the book, and parts generally last all season.
After every race we would strip it down and give everything a good clean, look for broken parts and lube the essentials. A service is in order after most events, and an engine rebuild when it's required. The bikes tend to last really well and gave us little to no dramas.
We find the bike is a great all rounder and doesn't require much change in setup from event to event.
TRICK BITS
*RG3 Suspension, re-sprung and re-valved
* Yoshimura full exhaust system
*Opened up air box
*Acerbis Headlights
*Acerbis brake disc cover
*Blackbird Seat Cover
*RK Chain
*JT Sprockets
*Acerbis Chain Guide
*Tommi Handlebars
*Acerbis Hand Guards
*Domino Grips
*Extended Clutch Pull Lever
*Works Connection clutch perch
*Moto Air airfilter
*Excel Rims
*Kite Hubs
*Metzeler tyres