ADB reader Chris Ashton shows us his 1996 Suzuki DR650.
WHAT 1996 Suzuki DR650 (The Pig)
WHO Chris Ashton
WHERE I GOT IT Private sale nine years ago from Armidale, NSW
HOW MUCH $1800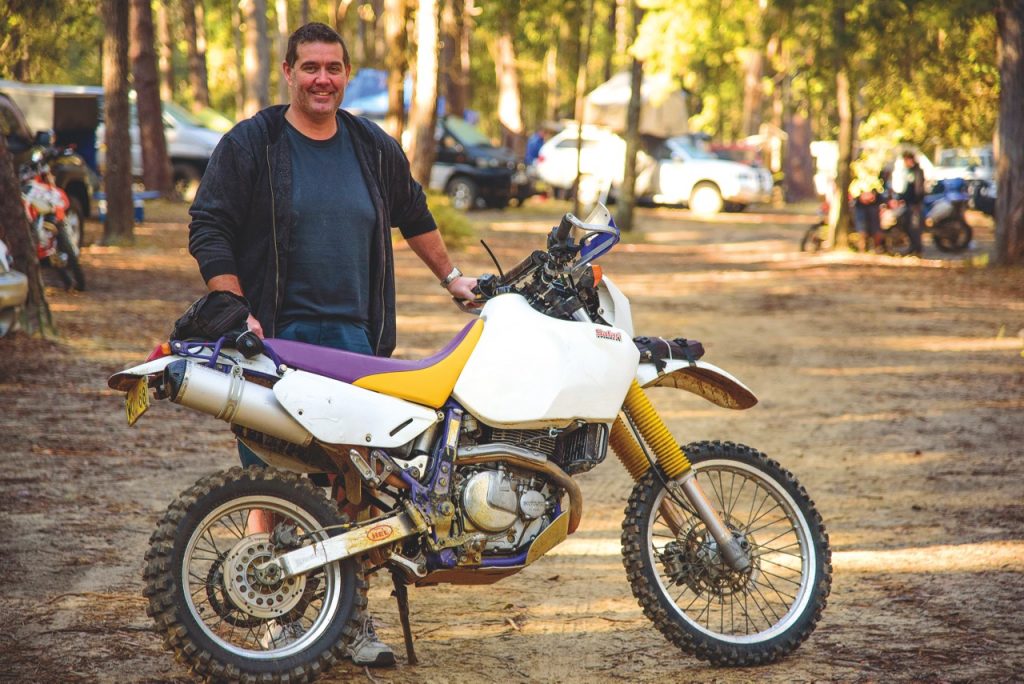 WHY I BOUGHT IT
I picked this bike as I work on the reefs up north towing ships for six months a year, then have the rest of the year off – I needed a hobby! I wanted an adventure tourer, but also be able to strip it down and have some fun with my mates out on trails, even if I am just a little slower.
WHAT I DID TO IT
Well, once you start it's hard to stop: Front and rear suspension upgrades, Barkbusters, B&B bashplate, Pivot Pegz, custom peg lowering mounts, Barrett exhaust, re-jetting, opening up the airbox, seat re-building, Safari 30L tank, 12v power outlet, Ram mount, Oxford heated grips, Funnelweb air filter, sidestand switch removal, Hel brake lines, TAG handlebar, 'bar risers. For adventure riding I add rear racks and soft panniers, 10w LED lights a centrestand and Wolfman tankbag.
HOW DOES IT GO?
I have had a lot of help from Clive at Motorcyclebiz with the setup of the bike. He has helped with suspension, re-jetting and anything else. A top-end rebuild was done two years ago and about a year later a bottom end, due to stripping the teeth off the engine's output shaft. After all that has changed on it, the old DR goes well for a bike of her age – there is about 98,000km on her!
SHOULD I BUY ONE?
For an adventure machine, I would recommend this bike to anyone who doesn't want to spend too much. Mind you, the parts do add up! I also ride it with my mates on trails, but it ain't quick, is heavy and not too happy – but is still very enjoyable.
5 THINGS YOU DIDN'T KNOW ABOUT CHRIS'S SUZUKI DR650
1 Holden wheel nuts act as spacers for the Pivot Pegz
2 The Safari tank is so swollen it holds 37 litres (instead of the standard 30L)
3 The seat was too hard for Chris
4 The sidestand switch can cause issues
5 He does the Watagan Rally on it.