Greg Moore made the transition from trail riding to adventure riding and tells why he chose his KTM 690 Enduro R.
2012 KTM 690 Enduro R
LONG HAULER
Why I bought it
I started getting into adventure riding five years ago, I've always done trail riding but like a lot of people I made the transition into adventure riding so I could do longer distance rides. I've had about 4 or 5 other adventure bikes but I wanted something more capable off-road so I went for the KTM 690 Enduro R . The suspension and brakes are extremely high quality and these two things were the biggest selling points for me. It's relatively light weight too, compared with other adventure bikes in its class.
What I did to it
Fuel range was a problem, the standard tank is only 12L and most other adventure bike hold around 23L. I went with a Safari tank, it's ugly but it's not about looks. It holds 14L so combined with the stock tank I have a total of 26L. For comfort on long rides I installed a little wind shield and a Seat Concepts seat, those two things made it much more comfortable to ride. I also installed a B&B bashplate, rear rack to fit all the luggage and Wolfman saddle bags.
How it goes
It handles more like an enduro bike than an adventure bike. It has great brakes and suspension, something that I found my previous adventure bikes were always lacking. The weight is amazing, 140kg for a long distance adventure bike is almost unheard of. I knew when I bought it that I was sacrificing some comfort but in return I have a bike that is much more capable off-road than any other adventure bike I've owned, and with the new seat and wind shield it's pretty damn comfortable.
Would I recommend it?
I would recommend this bike to the more experienced adventure riders who want to do more serious dirt riding. It's not as comfortable on the black top, but once you hit the dirt it comes into its own. I've owned a lot of different adventure bikes before the 690, but for the type of riding I do it has been the best by far. I have given it to my mates for a ride and most of them sell their own bikes after riding the 690 and buy their own, it really is a great bike.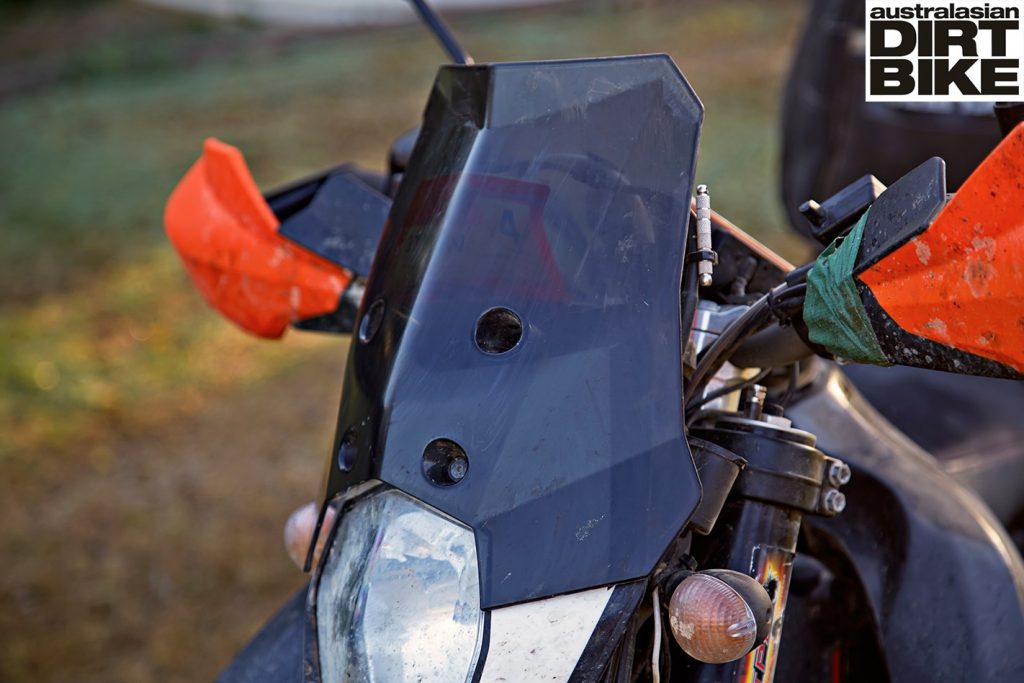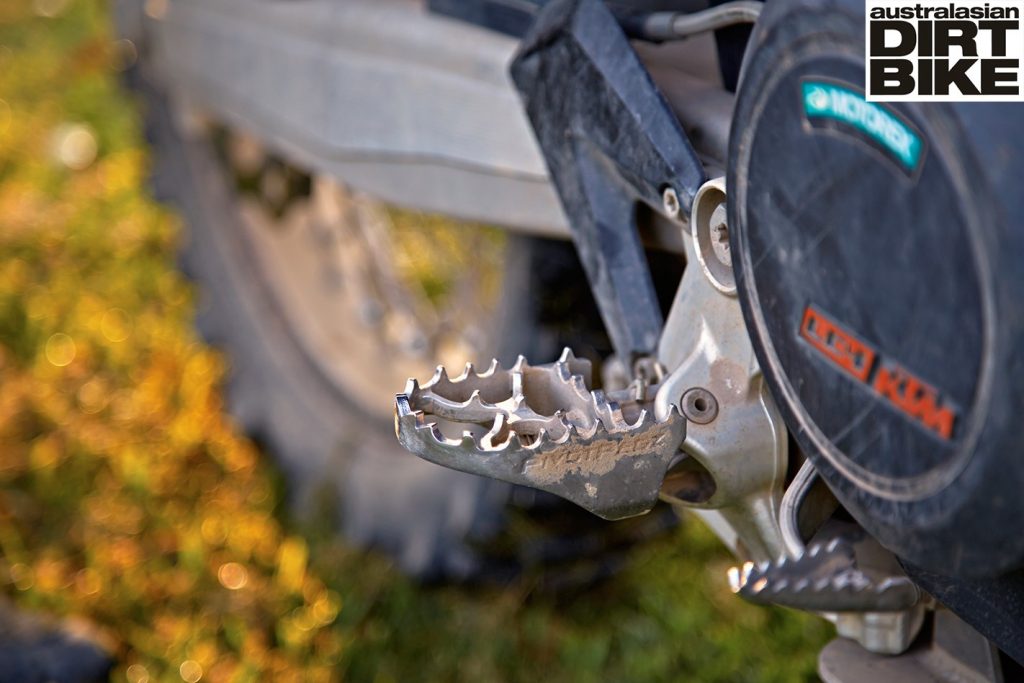 5 things you didn't know about Greg's KTM
1. He installed pivot pegs to make it easier to reach the bike controls
2. The seat height has been lowered by changing the dog bones in the shock linkage
3. It runs Dunlop 606 tyres front and rear
4. It was a demo bike at the dealership he bought it from
5. The 14L Safari tank extends the range of the 690 to about 400km