John Murray talks about why he loves his 2012 KTM 990 R. A dirtbike rider since he was 13, the 990 is his first adventure bike.
2012 KTM 990 R
Why I Bought it
I've been riding dirtbikes since I was 13. Mainly motocross and enduro and my current enduro bike is the KTM 350 EXC-F. I got the KTM 990 R after having a go of my mate's one and I got hooked. I don't race as much anymore and enjoy the social side of riding, and adventure riding was the next step, so I bought the 990 R. It is the first adventure bike I've owned after years of riding motocross and enduro bikes and I love it.
What I did to it

I bought it stock off the showroom floor and since then have fitted it out for adventure riding. You sometimes get caught out in the dark on rides so I fitted some better headlights and LED driving lights. We try to stick to the dirt so I fitted knobby tyres and got the suspension revalved and resprung for my weight. It has crash bars, bark busters and a bashplate to protect its vital parts if I crash. The engine is stock, but it does have twin Akrapovic mufflers.
How does it go
It is a great bike to ride. KTM knows how to make a fast bike and you can see its enduro designs all over the adventure bike. It's very fast on singletrail, but because it's heavy, it soaks everything up which makes for a very smooth ride on the road. You do have to ride it a bit like a motocross bike, but that's how I like to ride.

Who should buy one
This is a bike I would recommend for the experienced rider. It's very fast and very heavy and it only starts to work well once you ride it fast. You can ride it like a motocross bike and that's why it works well with an experienced rider. For a learner or younger rider it would be a little bit intimidating.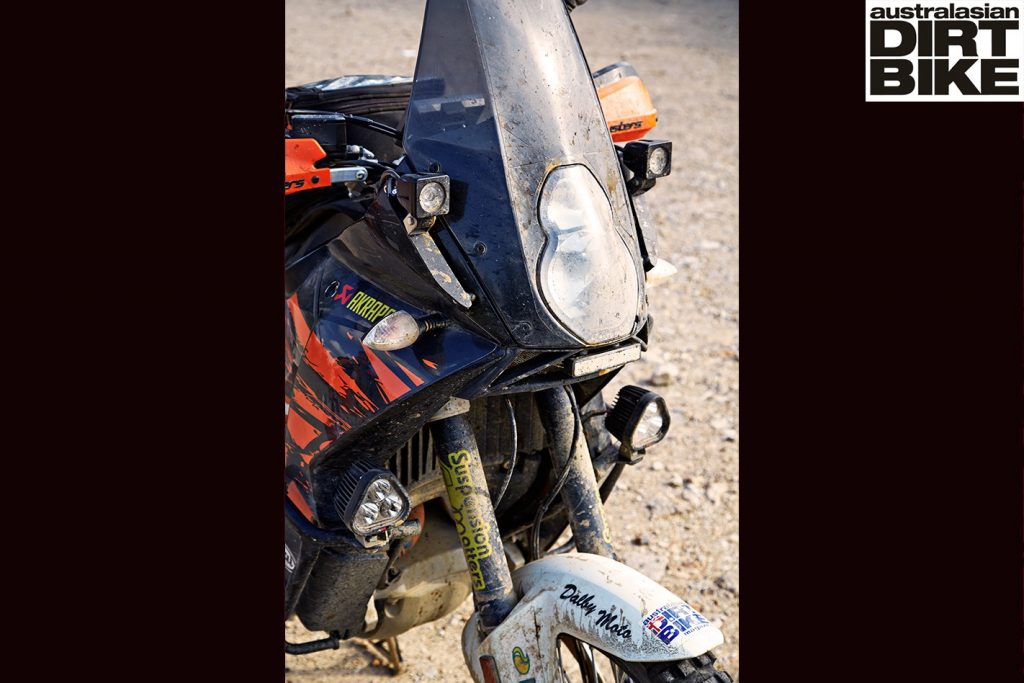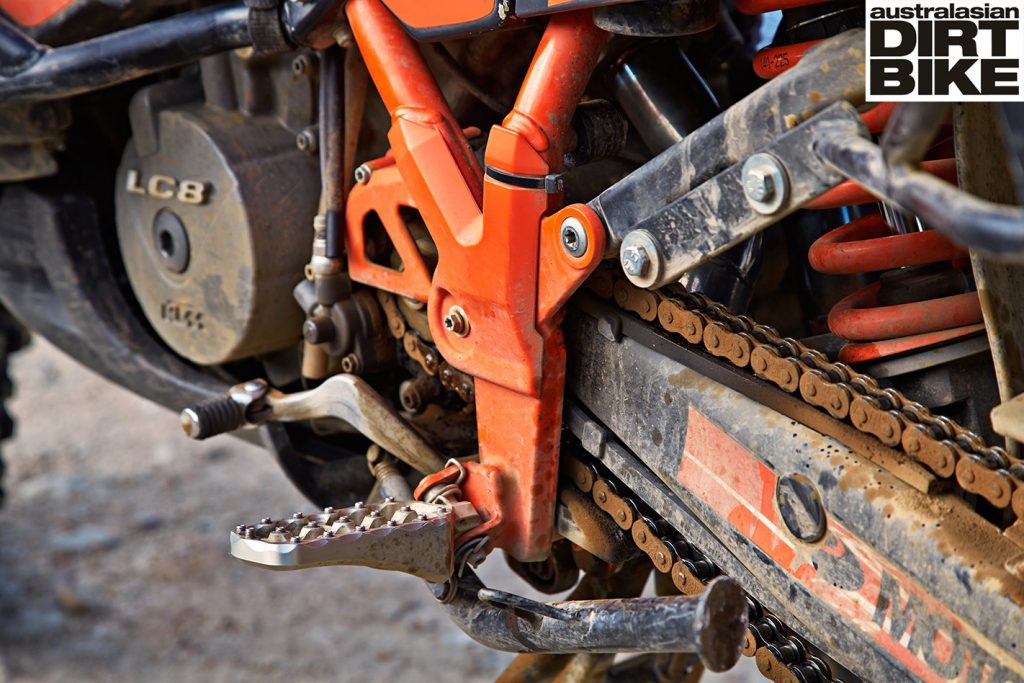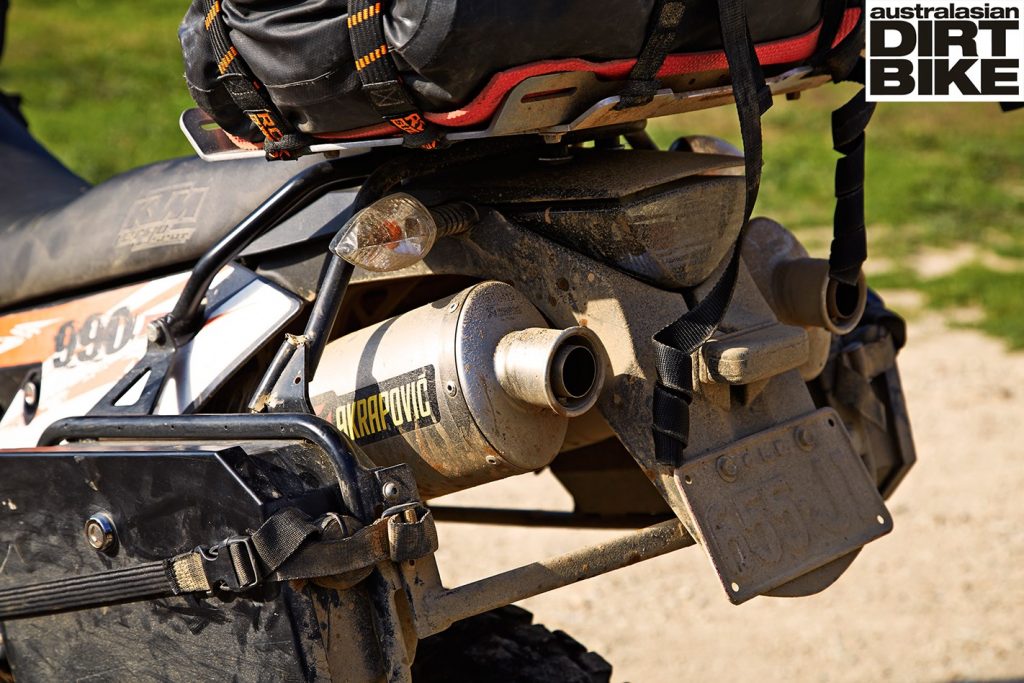 5 things you didn't know about John's 990 R
1. It was the last of the 990s to be sold in Australia
2. John has been riding since he was 13 but the 990 is his first adventure bike
3. A steering damper is the next accessory John will fit
4. The stock tyres were replaced with knobbies to better handle the off-road riding John does
5. It's so quick through singletrail it can carve up some smaller enduro bikes