In its heyday, Mr Motocross had a lot of outside sponsors. Mark Pace talks about the time he made a big impression on his supporters.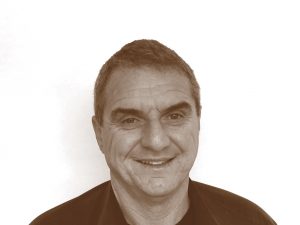 Vince Tesoreiro was way ahead of his time when it came to promoting motocross and, as the man behind the Mr Motocross series, he was the one who went out and pulled in a lot of "outside the industry" sponsorship. There were riders sponsored by Myers, Pepsi, Grace Bros and Kentucky Fried Chicken to name a few.
Vince would have us doing in-store promotions and the rounds of the TV and radio stations for interviews in the week before each meeting. It was a very busy schedule. I was a pretty quiet, shy kid at the time so I had to learn to talk to people, especially as I was doing in-store promotions at a different KFC each night. I spent so much time in KFC shops that I don't go near them these days.
It was 1978 or '79 and I was riding for Honda on a 250 in the Mr Motocross series but all the others were on open-class mounts. It was at the round in Wallan and I was running third in the series, and each round consisted of four back-to-back motos with about five minutes between them. My bikes were pre-production models and, before the Wallan round, the importer received a telex from Japan saying that there was a problem with the magnesium brake backing plates and not to ride that weekend, but they let me ride anyway.
Wallan was a rough track with a bend in the main straight which was known as the "Banana Straight" and the boss of KFC and his wife chose that bend as their spot to spectate. He had pointed out to me where he'd be watching from earlier that day when I'd been introduced to him.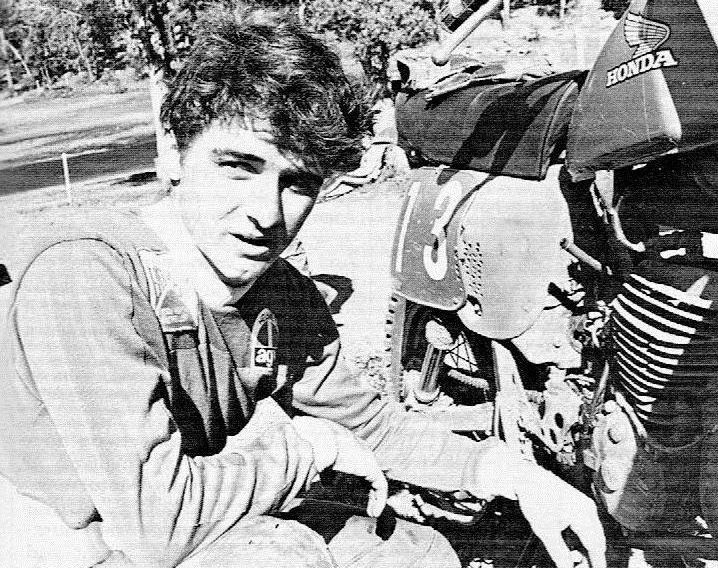 I finished third in the first moto and was focused on things for the start of the second but was being distracted by the KFC mascot. A bloke in a chicken suit that made him about six-and-a-half-feet tall was dancing around on the start line, right in front of me and ruining my concentration.
As I said earlier I was a pretty placid sort of kid and this six-foot chicken was an unneeded distraction so I got Tony Hatton, my mechanic to move him behind the startline. If the gate had dropped I'd have been forced to ride right over the top of him. Not a good thing to do in front of the crowd or the KFC boss.
I got a great start but can't remember what position I was in but it was top three when the backing plate broke and locked the wheel throwing me right up high and to the right just where the straight veered left. I landed in the crowd pretty hard and was knocked unconscious.
I woke up flat on my back, a little confused to say the least, and there was a bloke hovering over me that I thought I recognised but didn't know where from. A lady was crying, thinking she'd just witnessed a death as well as a few howling kids. I was wondering who these people were and why I felt I should know them.
Of course it was the KFC boss and his wife. I'd practically landed right in his lap. That was all to my right side. Then I turned my head to the left, still trying to figure out where I was and how I had got there, and saw a six-foot tall chicken and was even more befuddled.
I thought if I've died and gone to heaven this isn't how I imagined it would be. Why are there giant chickens in heaven? Are all the animals up here giant size? All told it only added to my confusion for a bit. A six-foot tall chicken is not what I'd recommend as a quick recovery aid from being knocked senseless.
I got to my feet, skin missing everywhere and my head started spinning but eventually cleared enough that I made it back to the pits and my team. I fronted the start line for the third moto on my spare bike. I got a good start but crashed again as I didn't really know why I was there or what I was doing. Really I should not have been allowed back out for that race.
I think that experience was what helped to make me a more caring team manager than most in later years when I took that role on. If one of my riders was hurt I would not let them go back out on the track until we were positive that he was all okay. I still don't go to KFC, even after all these years have passed.
with Warren Jack