RIDER PROFILE: Mitch Evans | Features
For 17-year-old North Queenslander Mitchell Evans, the 2016 Motocross of Nations was a baptism of fire and marked a turning point in his racing career.
WORDS // SIMON MAKKER | PHOTOS // YOUTHSTREAM – THIS FEATURE WAS FIRST PUBLISHED IN ADB ISSUE #481 – OCTOBER 2019
The green, rolling hillsides around the picturesque Maggiora track were carpeted in a seething mass of humankind. There was a cacophony of air horns, chainsaws and cheering provided by passionate fans from across the globe who had converged on the Italian circuit for the biggest motocross event of the year.
For 17-year-old North Queenslander Mitchell Evans, the 2016 Motocross of Nations was a baptism of fire and marked a turning point in his racing career. Hauled into the Australian team at the last minute to fill in for an injured Jed Beaton, the wide-eyed Evans found himself lining up on the starting gate next to the greatest racers on the planet and facing a track bigger than anything he'd ever seen.
Many would've panicked; let the situation completely overwhelm them but, at that moment, something clicked in Evans' brain. Back home in Cairns he enjoyed the lifestyle of every warm-blooded 17-year-old Aussie lad.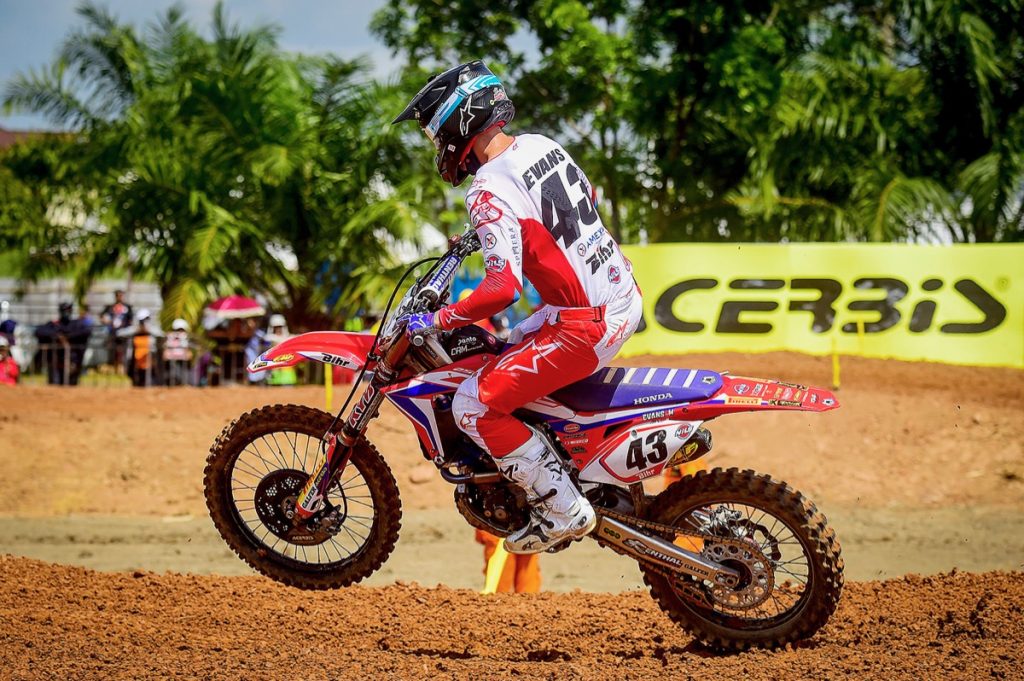 Between Year 13 studies, there were parties, girls, cars, bikes, good times with mates and racing the MX Nationals in the MXD class. As you'd expect from an under-19 racer who was used to charging for 20 minutes, his results that weekend at Maggiora weren't anything to write home about.
In his two MX2 races he finished 35-37, with the anchor really getting thrown out – predictably – at the 20-minute mark. Still, off the back of some stellar efforts from Dean Ferris and Todd Waters, Australia came home with a creditable sixth.
For Evans though, the hard work was just beginning. He'd realised that motocross was his calling and he was going to relentlessly pursue his dream of racing full-time in Europe.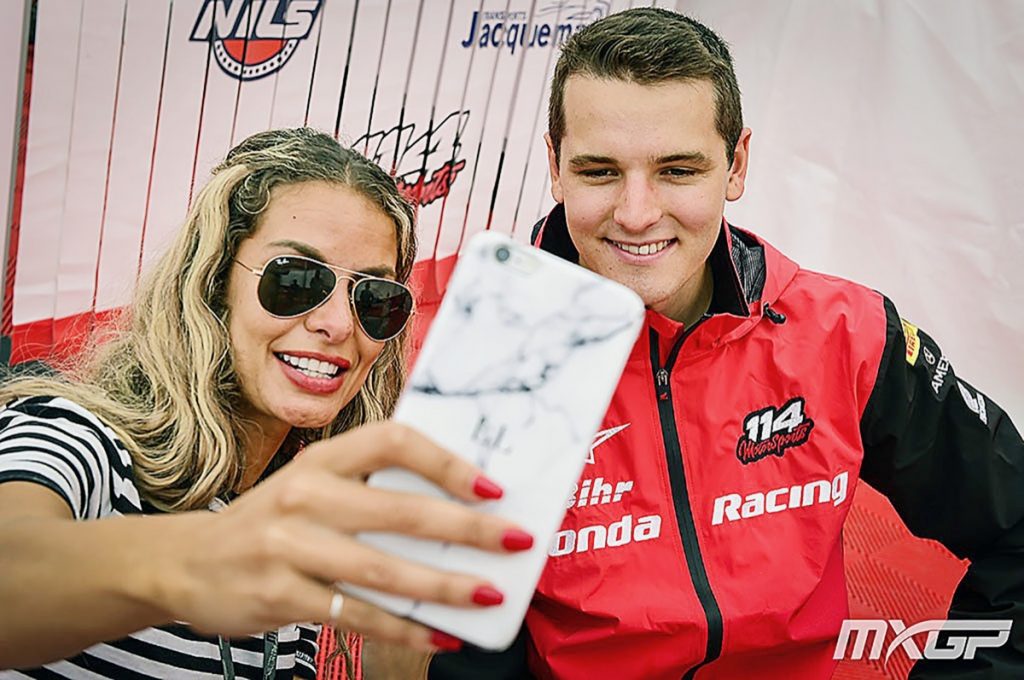 FAMILY RIVALRY
With a 1.5-acre property in Far North Queensland, the Evans family were helped down the dirtbike rabbit-hole by their relatives in the Richardson family (Mitch and older brother Richie's cousin Jackson Richardson is a former national supercross champion). Mitch was just three when his father came home with a JR50 for the boys to share, although an arse-puckering moment on his first ride almost scared him off.
"We lived at the bottom of a mountain and we were riding on the hillside," explains Mitch, recalling a story he'd been told by his parents. "Apparently I went from the top of the hill, straight down, across the road – luckily there were no cars coming – into the neighbour's yard, and crashed just before I would've ridden off a massive drop. Mum and Dad say I didn't touch the bike for a while!"
While their little piece of land wasn't ideal for riding, the family was always able to head 20 minutes down the road to the Richardsons' place and cut as many laps as they wished. As the years progressed and the boys sharpened each other up, the lap times began dropping and things began to get more serious.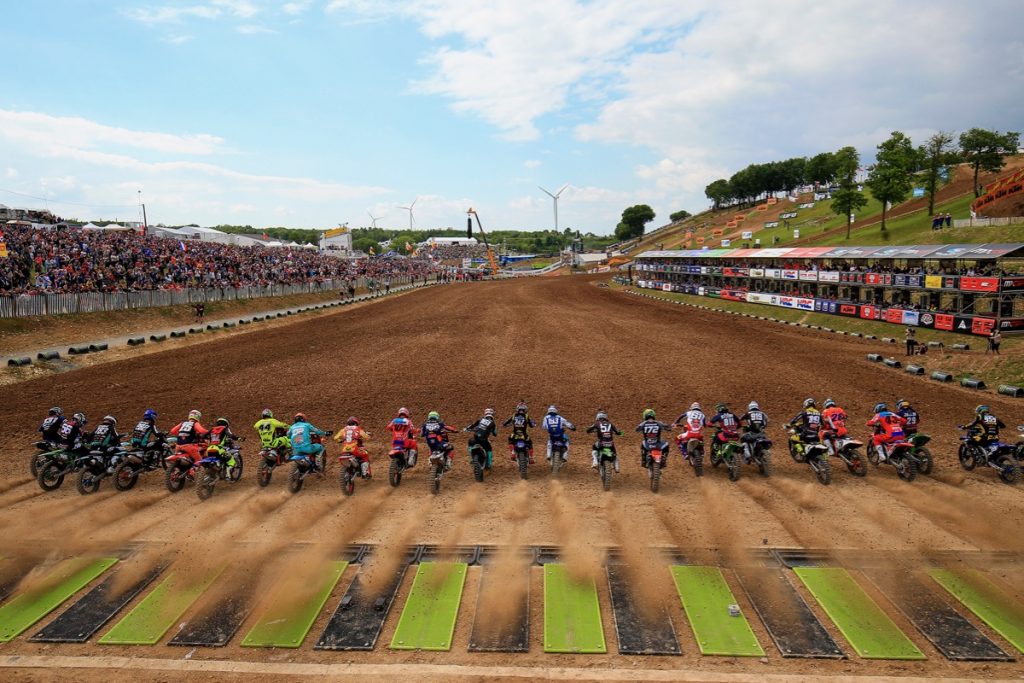 Being the youngest and slowest of the three relatives, Mitch was always sent out as the rabbit for Richie and Jackson to hunt down, but the ascendency began to shift in 2014 after Jackson returned from a stint racing the AMA Supercross Championship.
"Every time they sent me out I'd be about four seconds a lap slower than them, but as soon as they came up behind me I'd pick up three seconds a lap and race at almost the same intensity," Mitch recalls. "Mum and Uncle Pete [Richardson] pulled me over and said 'what are you doing, man? You're almost as fast as them, but you need to maintain that intensity.'
"That was a big turning point for me, and I had to learn to ride that speed with no-one behind me. Ever since that day Richie and I have always been a similar speed. Growing up with someone faster than me definitely made me try even harder."
Even though Mitch is now living the dream that his older brother always strived for (Richie has been riding for the Yamalube Yamaha Racing Team and finished seventh in the MX1 class of the MX Nationals), Mitch is adamant there's no bad blood between them and maintains Richie simply hasn't had the same opportunities to shine.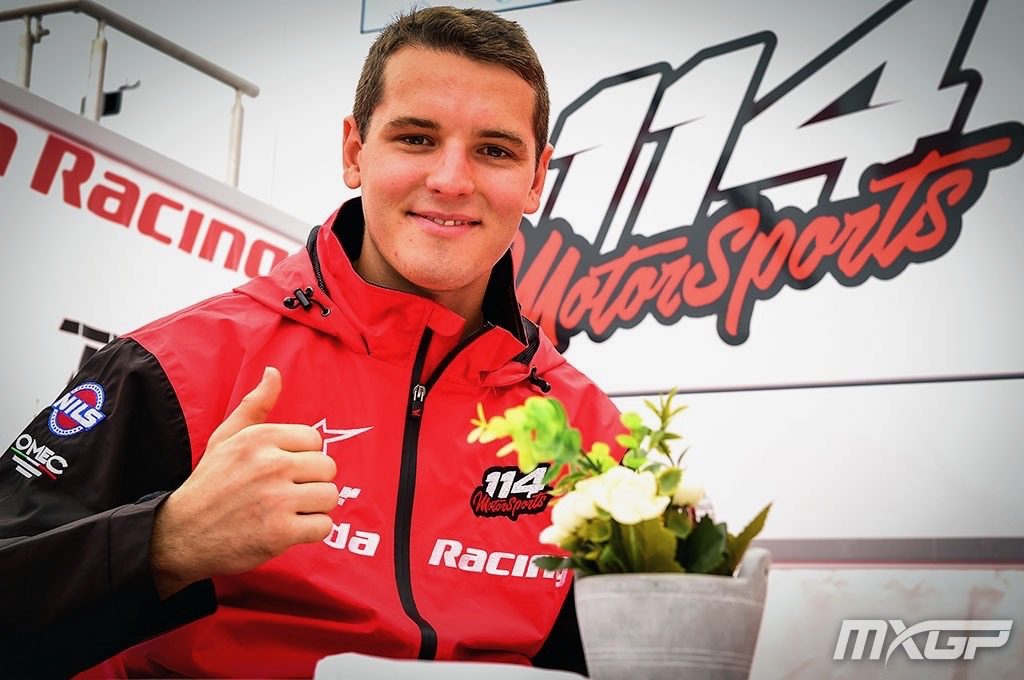 "Richie's super-supportive of me and what I've achieved but, growing up, he was always in tough classes with five guys who were really fast," he explains. "It was difficult to be the top guy and, as a result, he unfortunately never had the same opportunities that I did."
In saying that, Mitch's junior rivals are a veritable who's who of lightning-fast racers who are now claiming scalps on the international stage. Evans and fellow North Queenslander Wilson Todd grew up racing each other most weekends, then at a state level they'd regularly battle with Hunter Lawrence. In the final couple of years of juniors, Jed Beaton started challenging for race wins. Three of those four are now racing full-time on the international stage, and national champion Todd scored valuable seat time at three early rounds of this year's AMA Pro Motocross Championship.
"I never would've imagined we'd all be overseas racing now," laughs Mitch. "It's pretty cool to see where Hunter, Wilson, Jed and I are now, after our days battling each other on 65s."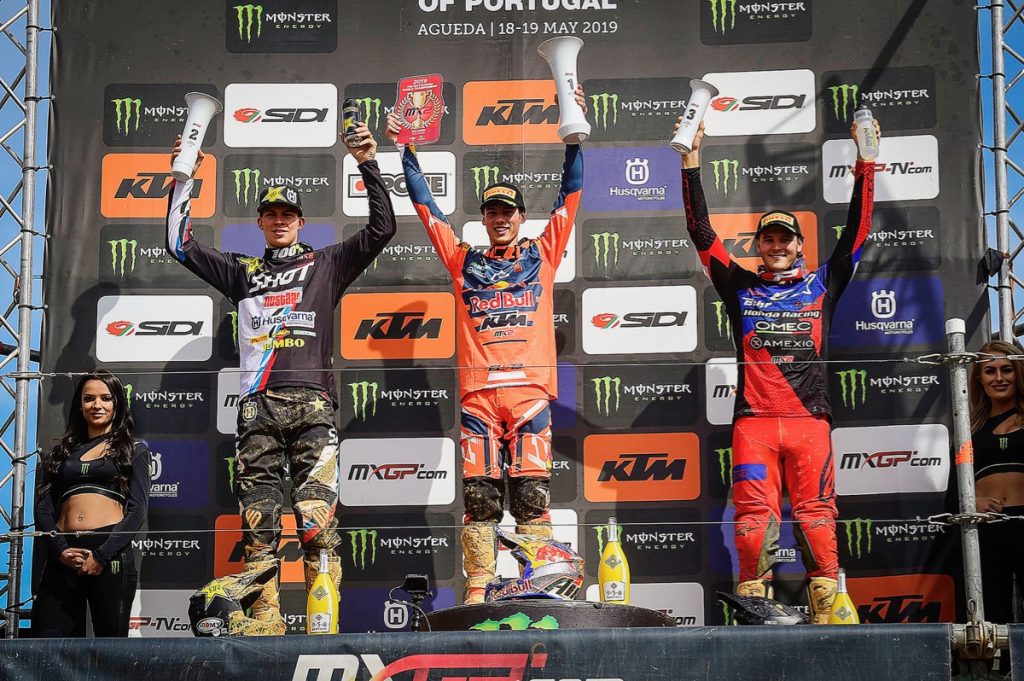 MIND AND BODY
Because he's already into his third year in the Senior ranks it's easy to forget that the likeable Evans is only 20. After two seasons in the MXD class (the first of which saw him break a wrist, then an ankle in the first half of the season, before he won the championship in 2016), Evans eagerly accepted an offer to race the MX2 class with Serco Yamaha.
Despite initially being caught out by the early-race intensity of the Seniors – something he admits is still one of the biggest chinks in his racecraft armour – Evans rewarded the Serco team with a third overall in the MX2 title, including a four-moto winning streak at Appin and Conondale.
At the same time, he was experiencing the mother of all growth spurts, which wreaked havoc with his ability to keep his weight down to a competitive level in the quarter-litre class. "It was a huge struggle," he reveals.
The weight and health issues were driving forces behind his decision to jump up to MX1 with the Raceline Pirelli KTM team last year. Another motivating factor was that it gave him a better chance of getting chosen for the Australian MXoN team.
"There are two spots for 450 riders and one for a 250 rider," he explains. "Unless Hunter Lawrence was injured, he was always going to get picked for that 250 spot, but I figured there was a lot higher chance of making the team as a 450 rider. I took matters into my own hands and focused on getting good results, with the ultimate goal of getting selected for the Australian team."
The decision turned out to be a master-stroke. Not only did Mitch rediscover his passion for racing, but he had one of the most enjoyable years since leaving Juniors. Granted, there was an adjustment for how much more energy the 450 demanded – and how much more the roost hurt – but Evans thrived on his way to an impressive second overall behind CDR Yamaha's Dean Ferris, and locked in his spot on the Australian team for the Motocross of Nations at Red Bud, US.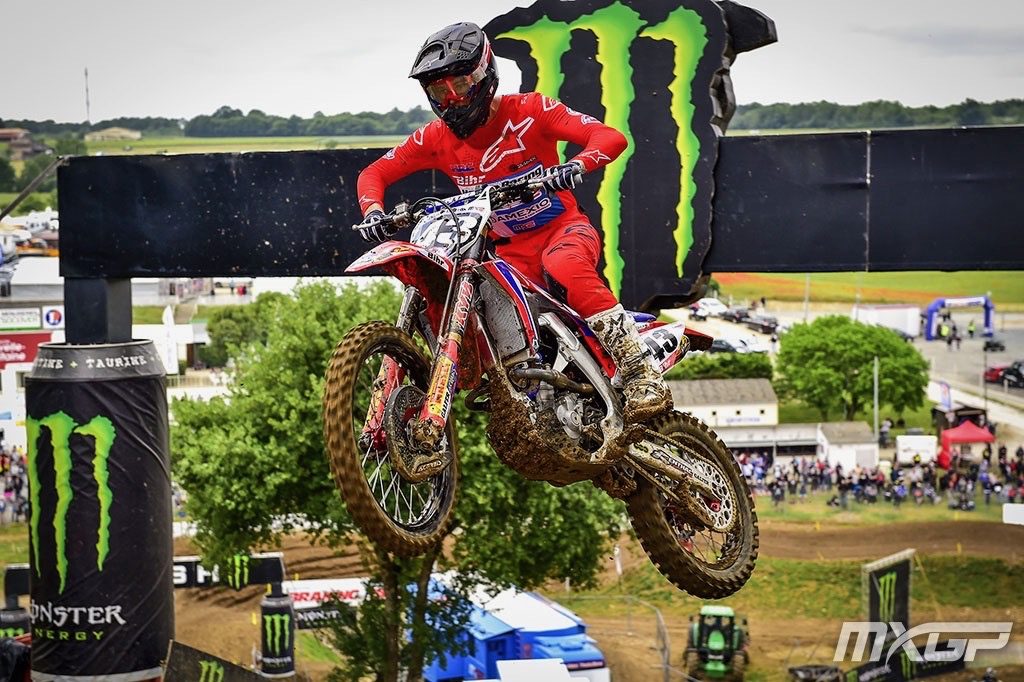 Despite his 10-14 placings at the rain-soaked MXoN not quite living up to his goal of top-10 finishes in both of his races, Evans was more than satisfied with his efforts, especially as he finished the second race with a blown rear wheel after casing Larocco's Leap.
"That second moto was probably the highlight of my whole season, especially battling with Ken Roczen and jumping Larocco's Leap," he grins. "I thought, dude, I've come all this way. I don't care how muddy it is, I'm going to jump it at least once.
"I ended up jumping it five times, but the last time I was battling with Roczen for ninth and tried to hit it in second gear. I was valve-bouncing up the take-off, and as soon as I went for it I knew it was going to hurt.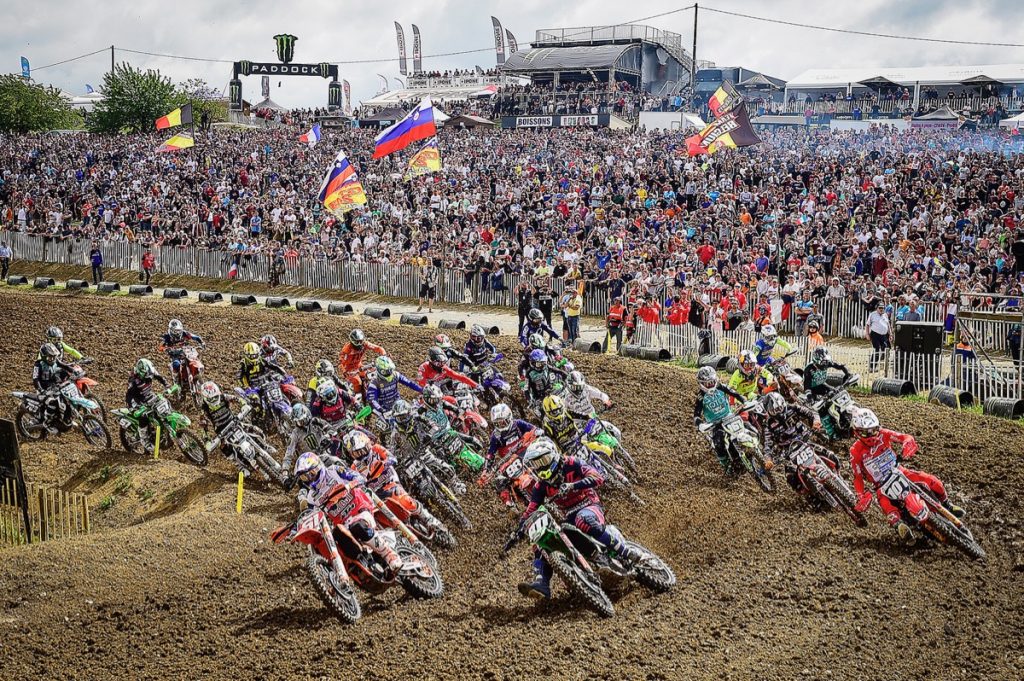 OPEN DOORS
"I landed really hard and blew my wheel out, so I had to circulate the last laps the best I could, and ended up in fourteenth. Even though I didn't quite meet my goal, I still walked away with a big smile on my face."
It was only about a week later that Mitch's smile got a whole lot bigger. While building his home track in preparation for the supercross season he received a call from the manager of the French-based Honda 114 Motorsports team, headed by Livia Lancelot, offering him a two-year deal to race MX2 at the GPs in place of Lawrence. It was a no-brainer.
"As soon as I got off the phone I said to Mum and Dad 'That's it, I'm packing my bags. Book me a flight!" he says, laughing. It took a couple of months to iron out the kinks and arrange visas but by December Mitch was on a flight to France, not really knowing what to expect.
What he didn't anticipate was the shock of arriving to the depths of winter, with sub-zero temperatures, just eight hours of daylight and the language barrier, despite the team's best efforts to help his transition and ease him into his new life. His parents played a huge role in the adjustment, flying over and swapping in and out during the first half of the championship to provide consistency and familiarity in an unfamiliar world.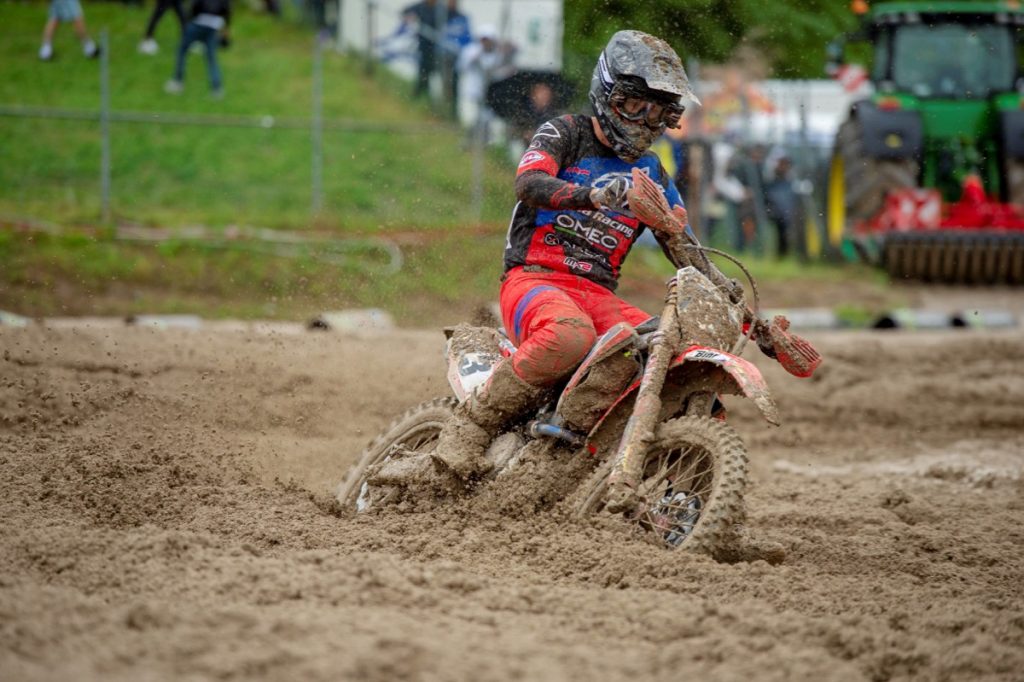 Based in the laid-back coastal town of Hossegor in southwest France, Mitch and his team are blessed with at least 20 motocross tracks with different soils within an hour-and-a-half's drive. Add to that a Coolum-like vibe, great fishing spots and mountain bike tracks close by and there's plenty to like about his new home.
The bitter cold took some getting used to, though.
"As a kid I used to really hate the cold, and here we go riding in one-degree conditions. I'd come in from testing and the mechanics would ask me something and I could barely talk because my face was frozen," he says. "I've definitely acclimatised now and think 15-20 degrees is perfect, but I'd still prefer the heat and am still happiest wearing a singlet and short shorts."
One of the biggest issues Mitch is working through is again having to manage his weight and adjusting to the "hang-it-all-out" technique required to ride a 250.
As one of the tallest riders in the class, his weight has been a constant struggle, and it's affected him both physically and mentally.
"During winter I got too low again – I was down to 77kg – and my body just didn't cope. All my hormones changed and I was always tired; my normal everyday life felt terrible."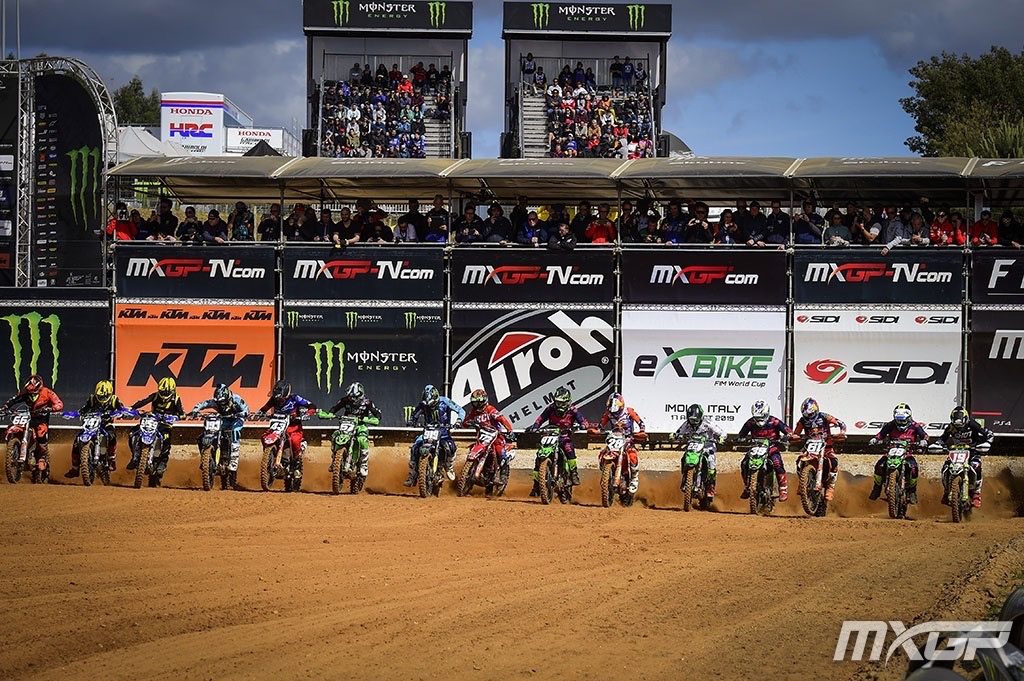 THE LEARNING CURVE
As for MXGP, the rookie came storming out of the blocks at the opening round in Argentina with a resounding podium result in his first round. Making his feat even more impressive was the fact that he'd damaged the tendon that fires his quadricep in a practice crash the weekend before, and by the time it came to line up on the gate at Argentina, his leg was swollen.
"When I lined up for Moto Two I couldn't even bend my knee to sit properly on the seat," Evans reveals.
"I was in a lot of pain, and the impacts from the racing made it even worse. I got through the weekend but by the time I got home my whole leg, from my quad to my ankle, was one size, like a sausage."
After an anxious three weeks on the couch before the second round at Matterley Basin, UK, Evans was good to go at what he rates his favourite track. Since then, his first year has been a tumultuous affair – flashes of brilliance at Portugal (third overall) and his home round, St Jean D'Angely (fourth overall), have been nullified by crashes (including a DNF-DNS result at Teutschenthal) and inconsistency. In short, it's been a huge learning curve.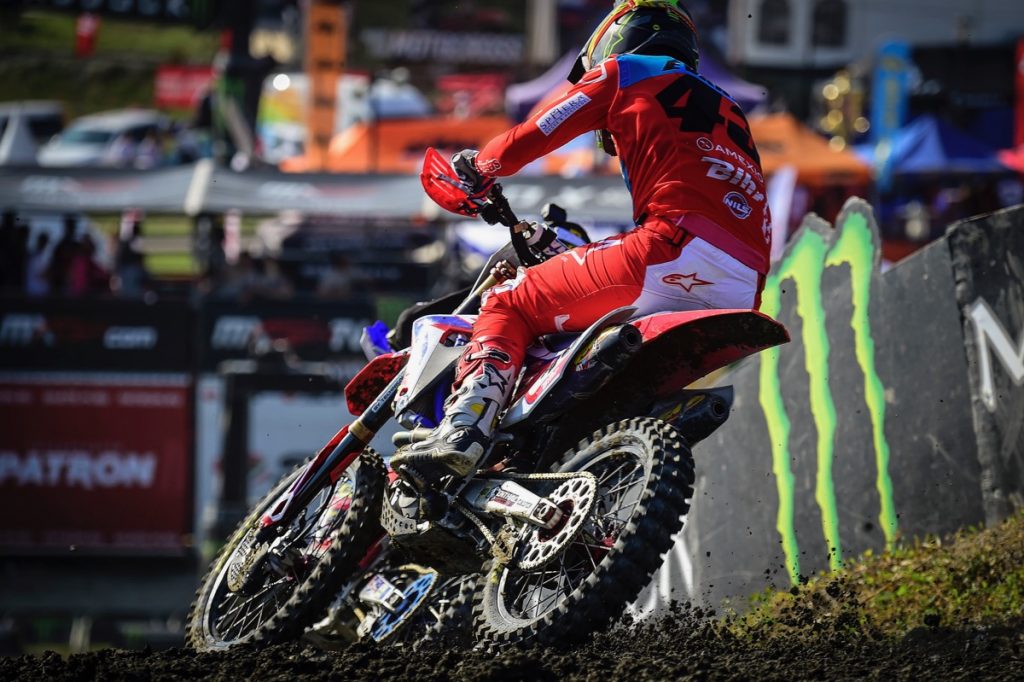 "The back-to-back weekends take their toll and crashes and injuries are a given when you race so much," he says matter-of-factly. "I need to get smarter with that stuff, making sure I don't put myself in situations where things can go wrong. It just comes down to experience and learning every weekend."
EYES FORWARD
Looking forward to 2020, Mitch can be safe in the knowledge that he has another year on his contract with Honda 114 Motorsports, and look to build on the foundation that he's set this year. Sure, he would rather race a 450, but at least he can continue to prove himself as a genuine MX2 contender before, hopefully, moving up to the premier class in 2021.
As for his aspirations, Evans is content to concentrate solely on conquering Europe for now.
"When I was younger I always wanted to go to America, but to go there you really need to focus on supercross from a young age; that takes a lot to learn and all of those guys have been racing that style since they're 14 or 15," he says. "I feel like when I start to get a handle on the European scene and how everything works, I'll start getting consistently good results and start making good money. To put all that aside and move to America, I'll have to restart the whole process, with no guarantee of success. To be honest, I'm happy where I'm at, and to focus all my energy into becoming a world champion."
Profile
HI I'M: Mitch Evans
I'M: 20
I'M FROM: Cairns
AND NOW LIVE IN: Hossegor, France.
I RIDE: Honda CRF250R
I DRIVE: The old Foot Falcon – I don't have a car!
I EAT: Ice cream
AND DRINK: Water
LATELY I'VE BEEN LISTENING TO: Triple J hottest lists on Spotify.
THE LAST MOVIE I WATCHED WAS: Sausage Party for the second time.
THE THING I MISS MOST ABOUT AUSTRALIA IS: The yoghurt – it's way better than it is here.
IF YOU SEE ME AT THE BAR, BUY ME: A Captain Morgan and Coke.
Evans' MXGP snapshot
• Patagonia, Argentina – 3rd overall (5-3)
• Matterley Basin, Britain – 15th overall (34-8)
• Valkenswaard, Netherlands – 15th overall (37-10)
• Trentino, Italy – 7th overall (6-7)
• Lombardia, Italy – 4th overall (8-6)
• Agueda, Portugal – 3rd overall – (4-3)
• St Jean D'Angely, France – 4th overall (7-4)
• Orlyonok, Russia – 6th overall (5-10)
• Kegums, Latvia – 15th overall (9-22)
• Teutschenthal, Germany – 34th overall (DNF-DNS)
• Palembang, Indonesia – 19th overall (DNF-DNS)
• Semarang, Indonesia – DNS
• Loket, Czech Republic – DNS
• Lommel, Belgium – DNS