We review the Scott Duffle Gearbag.
Scott Duffle Gearbag
Price:$299.95
Where:C&R Imports, candr.com.au, (03) 9587 5077
I started 2015 with one gearbag and ended it with another. Mitch was first to take possession of the Scott Gear Duffle, but just before he embarked on an overseas trip, he did the old switcheroo.
It took me a little while to warm to the Scott but I've come to the conclusion that it is a quality bag that fits all my gear and then some. The bag's capacity is 130 litres spread over three main compartments.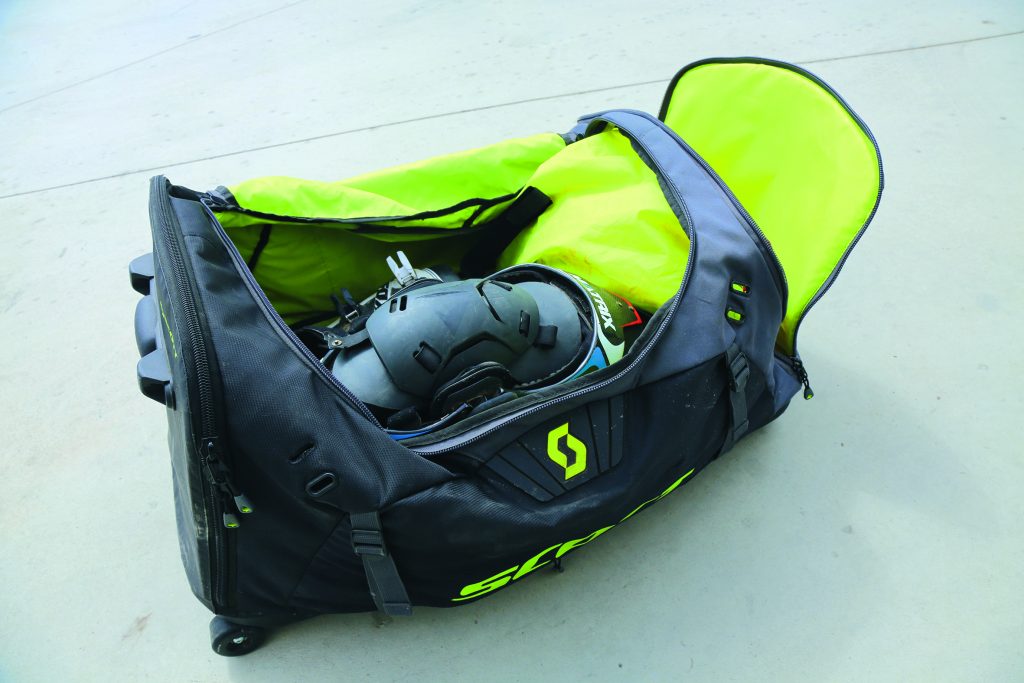 My helmet fitted perfectly into its dedicated compartment, but I found my boots didn't quite fit in their allocated space. I solved this by putting them in the main compartment, which I found created much more space for everything else.
Some cool features like a pull-out mat to stand on, skateboard wheels and telescoping handle make the bag travel-friendly. Although the base is hard, the rest of the bag is soft.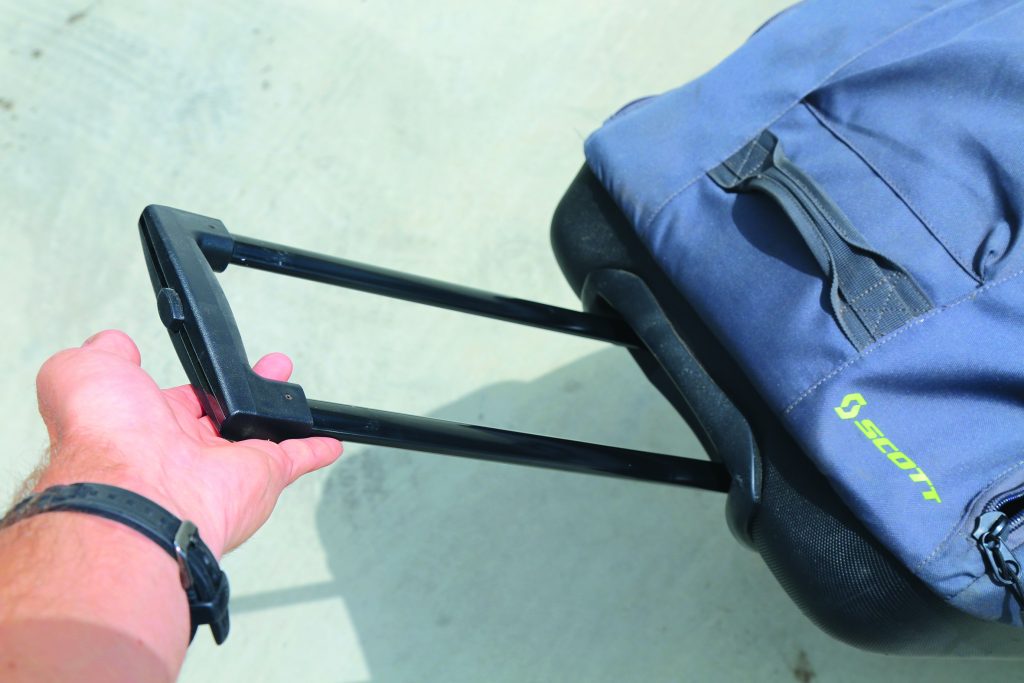 I find this a little concerning but, fortunately, I've had no issues with broken gear when the bag has been chucked on the ground or in the back of the ute.
The fabric is quite strong as well, and so far, there is no damage to report.
All the zips are still in working order and the wheels still spin properly. I thought I was getting the short end of the stick when Mitch swapped the bags, but I'm starting to think I might have got the better end of the deal.