We test the Explore-R Carbon adventure helmet from Shark.
When I first pulled the Shark Explore-R helmet out of the box I thought they'd sent me the wrong one. It had no peak! On closer inspection I saw that the peak was inside the helmet. I soon realised you couldn't attach the peak and faceshield at the same time, just the peak and goggles. It did come with a pair of goggles and I soon learnt that Shark had updated the design so that the peak and faceshield could be worn together, in normal adventure helmet style.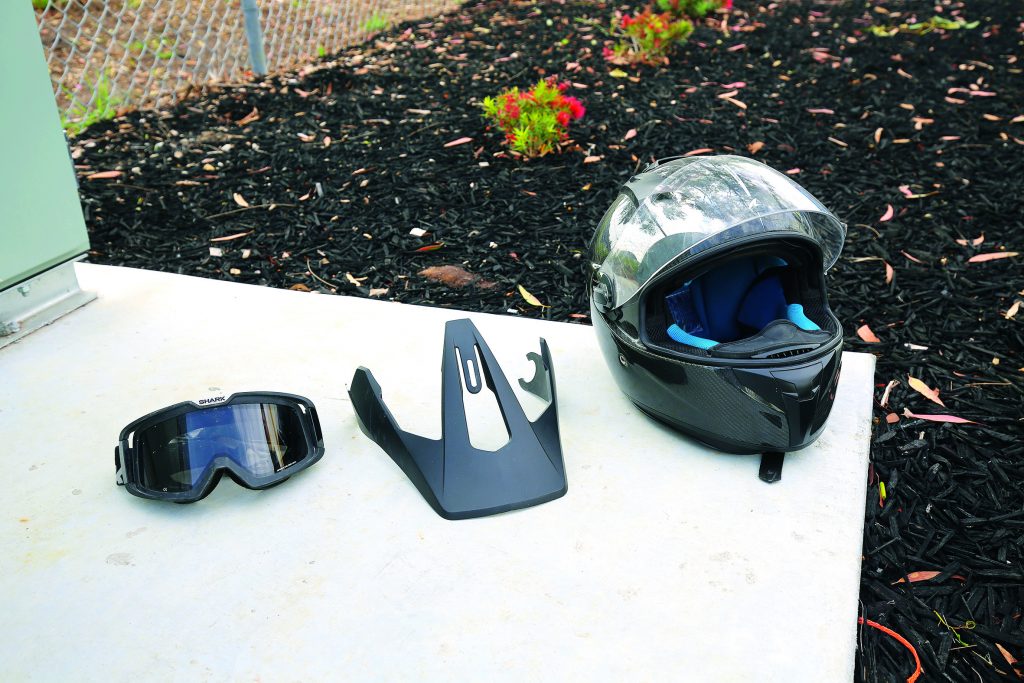 WE LIKED
ROBOCOP:
The internal sunvisor you can flip down when you have the faceshield on is comfortable, stops the glare and is easy to use via a latch on the side of the lid.
COMFORT:
I could wear this helmet for days on end without any discomfort to my noggin. It's got loads of padding and the pressure is light on my large forehead.
CARBON FINISH:
The carbon wrap looks trick!
CHANGE UP:
Switching between the faceshield and the peak can be done blindfolded and, no matter how many times I ripped at it, it never broke!
PROTECTION:
The Shark Explore-R is a serous helmet that ranks up there with the best in protection. Its many features are what makes it a little expensive but it's worth it.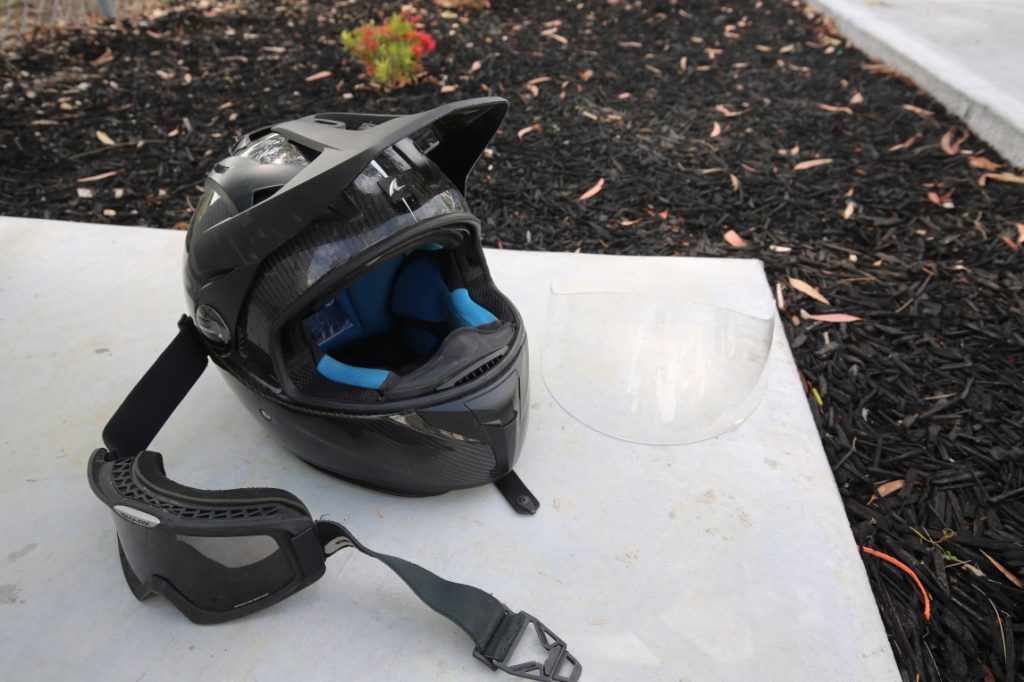 WE DIDN'T LIKE
CHANGE UP
While switching between road and dirt is easy, it's still a pain in the arse other helmets don't have.
STRAP ON
Once you've done the helmet up, the excess strap has nothing to clip to.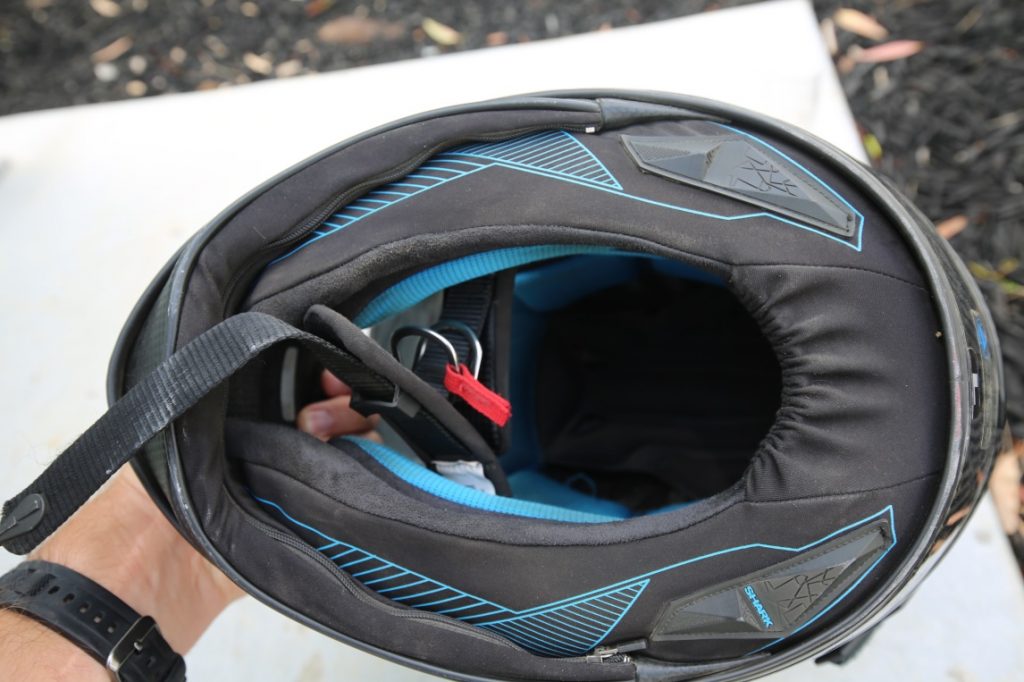 VERDICT
When I removed the Explore-R from the box I thought this would be a frustrating experience. How wrong I was. Changing between road and dirt is easy and the lid is not only super comfortable it's also incredibly durable, with none of the padding wearing out. In fact it's so comfortable I recommended it to my brother as his daily lid (with the peak off). Oh and the goggles it comes with are fantastic! They clip onto the side of the helmet like Quick Straps and are easy to remove when you stop while also resisting fog.