READER'S RIDE: 2016 Yamaha YZ250 | Reader's Ride
Take a look at the 2016 Yamaha YZ250 two-smoker owned by ADB reader Benson Donpon.
WHY'D YA BUY IT?
I'd been four-stroke mounted for a while but a few years ago my mate Patto gave me a spin on his 250cc two-stroke and I had so much fun. It reminded me what I was missing when riding a dirtbike and now I love being back on a two-stroke. Every time I take it out for a burn it puts a smile on my face. But not only does the feeling of riding a screaming two-stroke make me smile but the smell of castor oil just sets off my senses!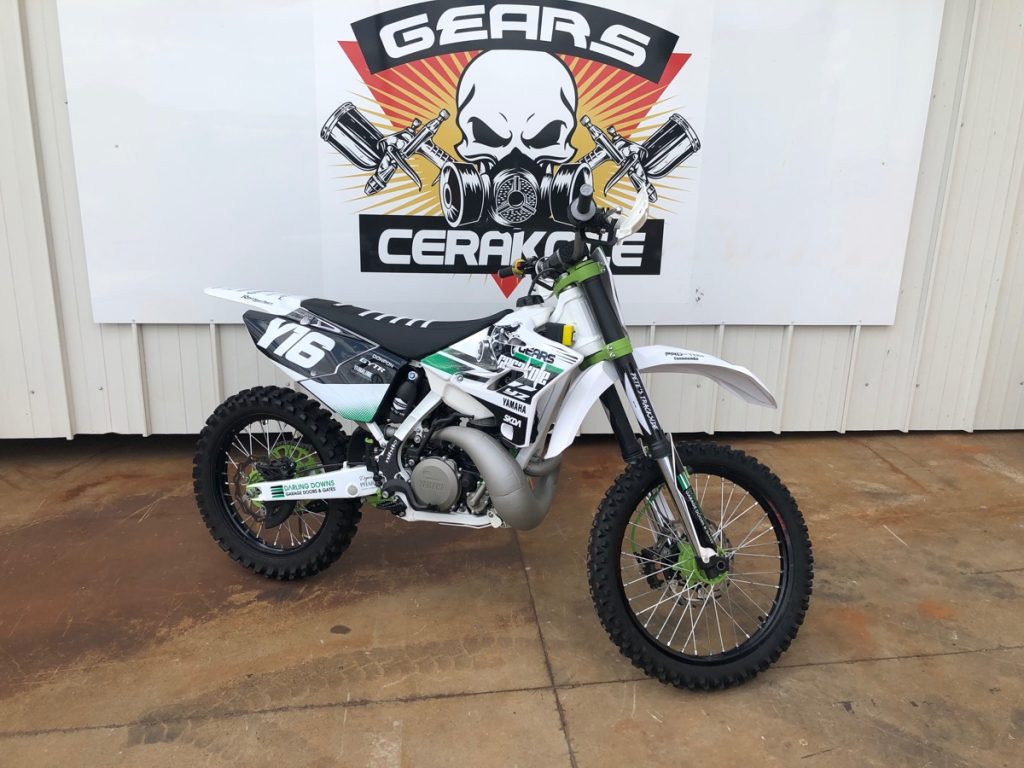 WHAT YA DONE TO IT?
We've put in so much to this bike. I pretty much coated everything in Cerakote, thanks to GEARS Cerakote. I had my suspension overhauled by Pete Hamilton from Pete's Trackside and he did a fantastic job. I did all the engine work myself which included porting, adding an oval-port carburettor, installing a VHM head, whacking in a Wossner single-ring piston and bolting on a shiny new Bills pipe with a Pro Circuit silencer. I eventually added a GYTR flywheel, then went with a Boyesen reed valve and converted it to a Vortex ignition. To finish it off, I bolted on an oversized front brake, braided brake lines and wrapped it in a SKDA graphics kit and seatcover.
HOW'D IT GO?
Don't forget it's a two-stroke, so they will always have a little more character than the four-strokes and it's a weapon! That being said, it is still user friendly if you know what you're doing. It handles awesome, which is a credit to the work that Pete did. It has loads of power thanks largely to the headwork and exhaust. And, as you'd expect with a two-stroke, it is still really light and nimble. Riding this thing has bought a lot of passion back to riding a dirtbike.
RECOMMEND IT?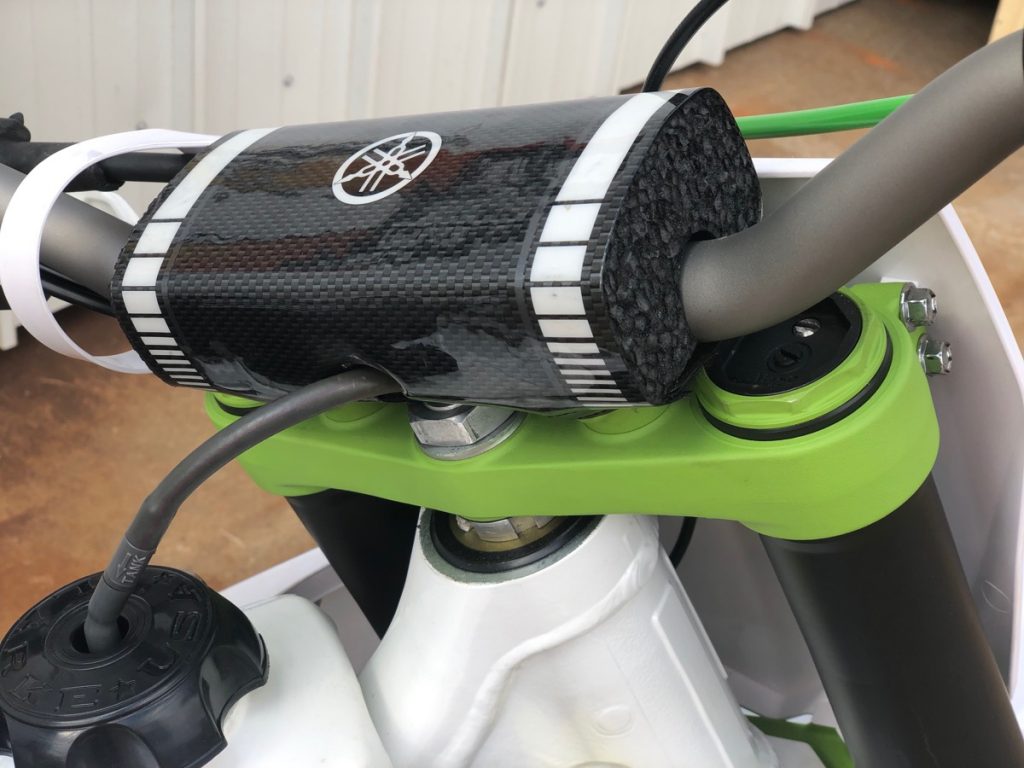 I highly recommend the Yamaha YZ250 purely because of the fun riding a two-stroke brings. That being said, I think the reason it is so enjoyable to ride is because of the work that has gone into it and the detail we've put into making it so good. The photos don't do it justice; it is a unique bike that turns a lot of heads. with Mitch Lees
5 THINGS YOU DIDN'T KNOW ABOUT BENSON
1. He is racing the YZ250 in the Sunshine State MX series, in the Vets and Lites classes.
2. Benson also plans to ride it in the Vets class of the Mountain Man Motocross.
3. He loves riding club days at his local, Echo Valley.
4. Benson works in the garage-door-and-gate game.
5. He went with green triple-clamps and hubs, which might have something to do with his business colours.