No, this is not a new burger from KFC. But, if it was, it would sit at the top of the Colonel's spicy Zinger range.
It's the hero lid in Shoei's wide assortment of quality headwear. Loaded with features like a six-layer Multi-Ply Matrix AIM+ Shell (what a mouthful, it's just loads of fibreglass), Motion Energy Distribution System (M.E.D.S.), Emergency Quick Release System (E.Q.R.S), an EPS liner and, just for me (I crash a lot) an adjustable peak with screws that shear off if you have a crash.
With that many safety features, I've never felt more comfortable about ploughing into a tree head-first. And it's got a bunch of other features built into the helmet like 16 cooling vents, a removable liner for easy washing and a large eye port. Oh and did I mention it weighs just a little over 1kg?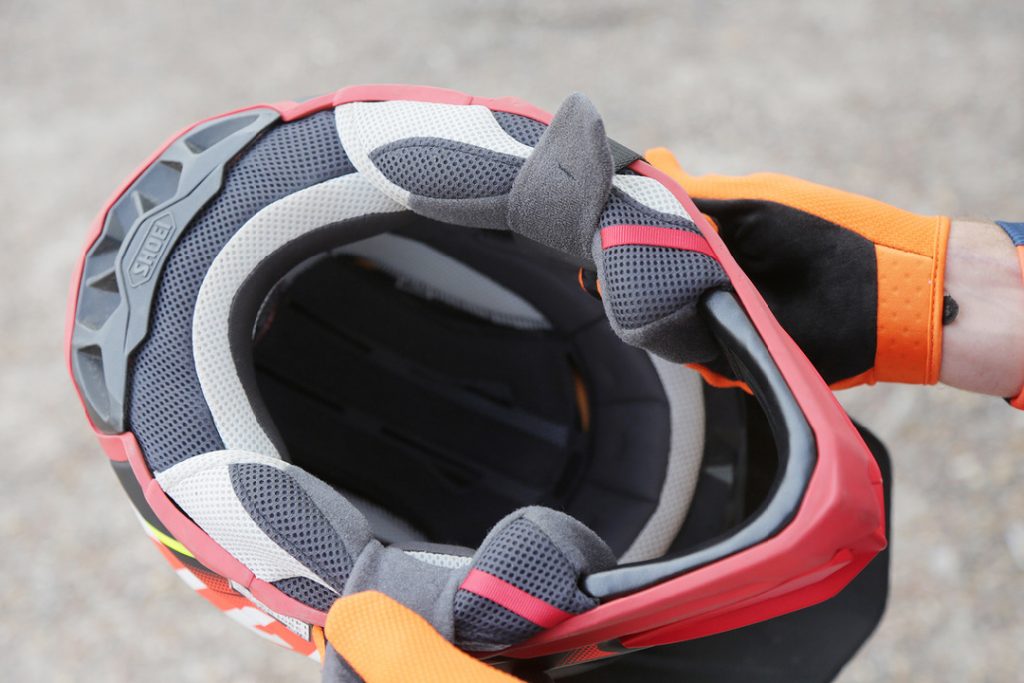 WE RATE
COMFORT: I've tested plenty of lids in my 10 years at ADB but this is, by far, the most comfortable. It grips my noggin' like a glove and has no annoying pressure points.
LOOK The graphics look awesome and make a statement for those who can back up their kit with their riding ability.
SAFETY: I haven't had a big crash wearing this helmet but the MEDS system seems to possess all the right characteristics on paper and is praised by professional riders because it distributes the force of impacts.
VISION: The eye port easily fits a set of Fox Vue goggles, which have a large lense area.
SOLID: The build quality is exceptional. It doesn't squeak or crackle when squeezing the chinbar, the chin strap and padding have not wilted or torn, none of the rubber edges are lifting and the matte finish hides most scratches.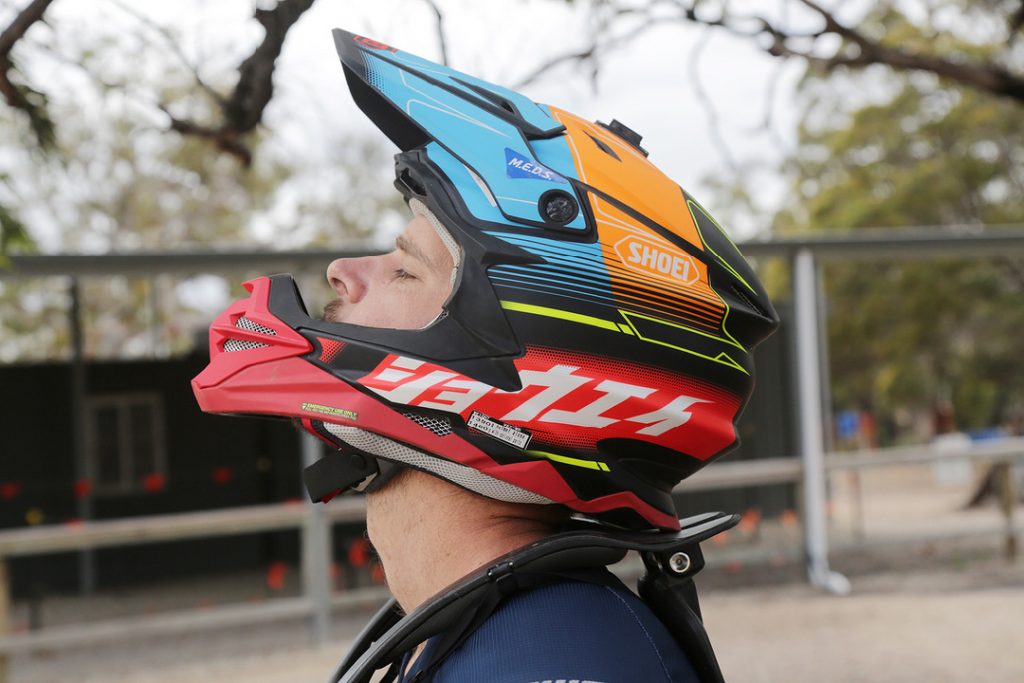 WE DON'T RATE
SPOILER ALERT I've had an issue with looking up when my neckbrace is on. The little spoiler on the rear of the helmet makes contact with my neckbrace too early and prevents me from lifting my head as high as I can. But, this isn't a fault of the helmet and other neckbraces may be fine.
PRICE At $990 this helmet is worth more than my car.
VERDICT
I've been waiting to get my hands on a Shoei helmet for years so to be handed the VFX-WR Zinger as my first one was exciting. It's an exceptionally good-fitting helmet that offers premium safety features. It's well put together and is incredibly durable, both inside and out. Editor Mitch Lees
GET IT HERE
BILL $990
BROWSER mcleodaccessories.com.au
BLOWER 1300 300 191