CHANGING GEARS I ENDURO TO RALLY | Features
Former Dakar mechanic Max Sullivan looks at what it takes to crack cross-country rallies.
WORDS // MAX SULLIVAN PHOTOS // MS, KTM, ADB ARCHIVES – THIS FEATURE WAS FIRST PUBLISHED IN ADB ISSUE #479
Every type of off-road racing requires a different set of skills. Sure, the core stuff is the same but developing the specialized capabilities needed for a particular category can take years, even for someone like Toby Price.
At the ADB awards a few years back, I asked Pricey if he would ever take up the challenge of cross-country rallies and he said: "Nah, I can't read a map." Well we all know how that worked out. Applying yourself, improving your riding and honing the specific skills required will get you to the top.
While motocross, supercross and trials riders all have exceptional talent, not a lot of their skills will transfer across to rallies. Is enduro a good platform to build on or is desert racing better? With the Sunraysia Safari Cross-Country Rally coming up in September, it will be interesting to see if any current enduro stars "hit the maps" successfully.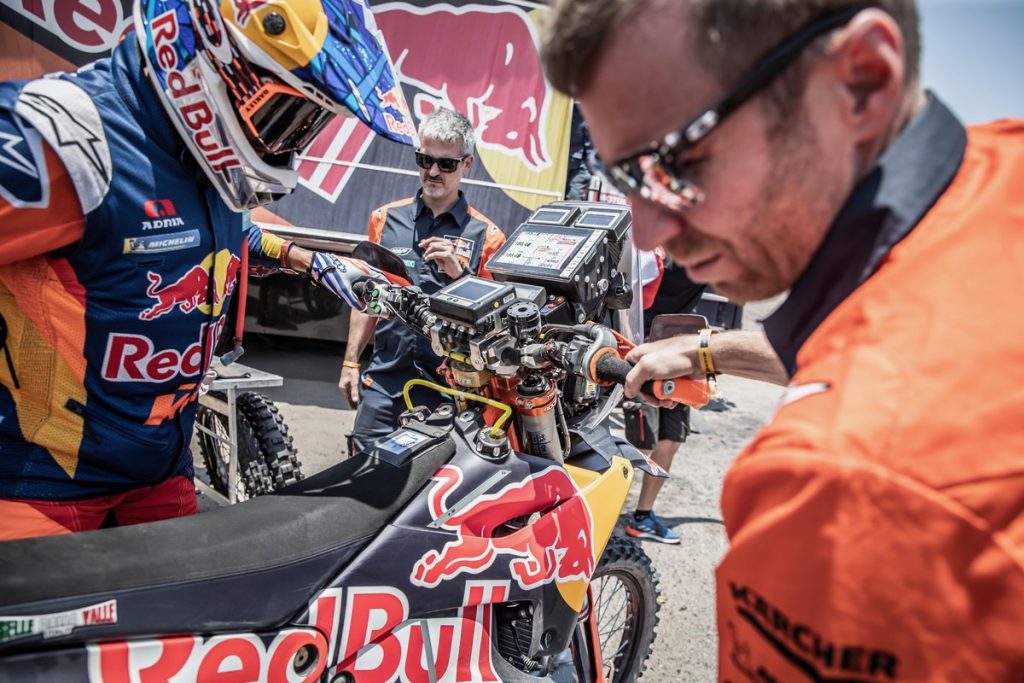 IS ENDURO TOO SLOW?
The biggest hurdle to overcome in cross-country rallies, particularly Australian ones, is the speed. Five-time Dakar winner Cyril Despres raced the Australasian Safari in 2011 and was shocked by the speed. He said the pace was "more like that of a sprint race, not a seven-day rally". In the recent Condo 750, the top riders were clocked at over 180kmh. While an enduro rider is spending time in third or fourth gear, rally riders are regularly pinned in fifth or sixth and looking for more.
DESERT IS FAST BUT…
Desert racers are used to high speed, but following arrows or a marked course is nowhere near as mentally draining as reading roadbooks (also known as route sheets or maps). Rally riders often cover 500-plus km per day with each turn marked on a scroll. The instructions for the whole day may be so long that they don't fit in the roadbook holder, so they have to be swapped during the day. Hours are spent the night before, marking the sheets with highlighters so turns and cautions are not missed. Riding at high speed is a skill in itself, but try taking your eyes off the road and reading at the same time!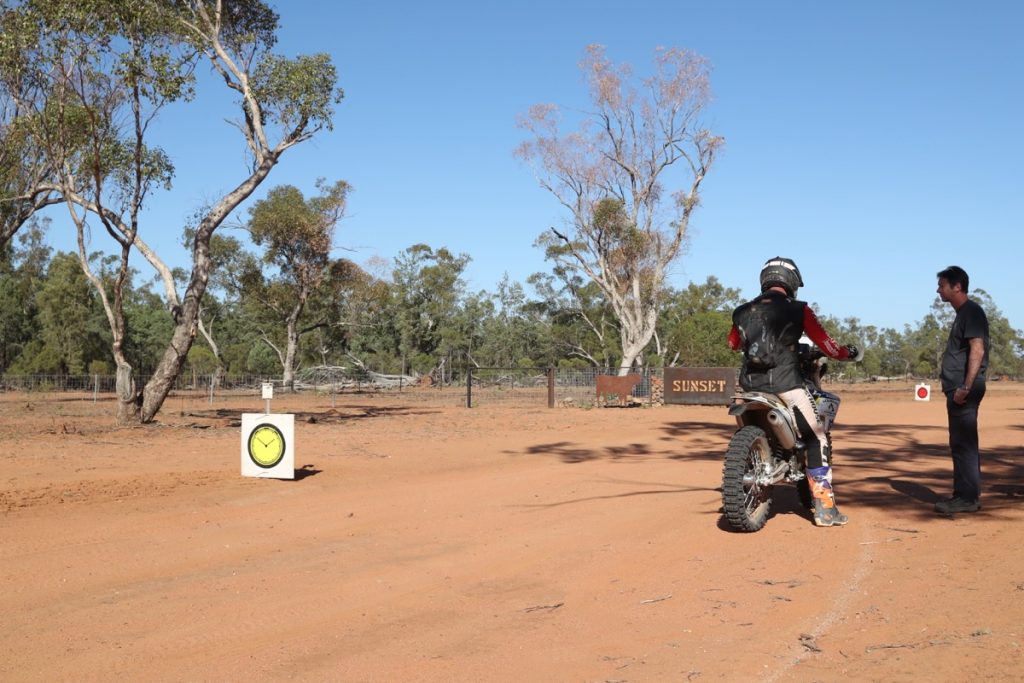 WHAT TIME IS IT?
Timing is important in enduro. Arrive on time, clock in on time, service your bike in the time allowed. This is an area that assists a rider to cross over into rally. Each rally also has liaison, or transport, sections before and after special stages. To avoid penalties, riders need to be time conscious. They must also watch their speed as there may be limits that must be adhered to.
MECHANICAL APTITUDE
Mechanical knowledge varies among riders, but top enduro riders get to know their bikes before and during an event, building up their skills. This is something that can assist a rally rider. Having good mechanical knowledge can be critical when you break down in the middle of nowhere. Usually, having some mechanical knowledge also means some mechanical sympathy. By that I mean taking a little more care on gearchanges, revs etc, knowing your bike has to get you through 1000-plus kilometres, not just a couple of laps.
NATURAL PROGRESSION
Enduro certainly seems a great base to build your rally racing career on. However enduro skills will only get you so far. If you look at the top rally riders in Australia over the past 10 years like Rod Faggotter, Jacob Smith and Ben Grabham, they all competed in desert races before they took on cross-country rallies. Some have started as enduro riders, but most had more success in desert races like Finke, the Gas Dash and Hattah. I think this certainly builds a solid foundation when it comes to high-speed riding. The natural progression from high-speed desert racing is to ride at high speed while reading a map and navigating your way around an unfamiliar course for several days.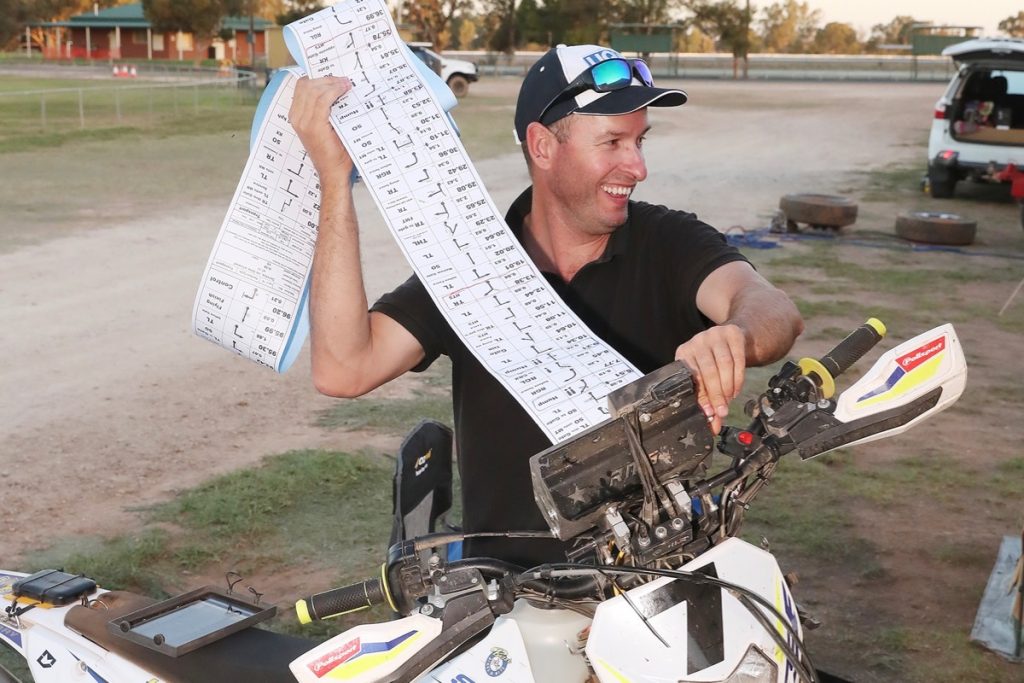 TIME IS ON YOUR SIDE
A teenager has never won Dakar. It takes years to hone riding, navigation and mechanical skills. Young guys are fearless and fast, but don't have the level of maturity that enables a rider to bring all his skills together, keep calm in stressful situations and maintain a plan for several days. Knowing when to push and when to be patient can be the difference between a podium and the medivac chopper.