Anthony Solar is one of Australia's best hard enduro riders so we thought we'd take a look at his bike to see what makes him so good!
THE RIDER | ANTHONY SOLAR
People say I have a trials style but I've never done much trials riding. I've done a little in the last few years but not much.
I try to be as smooth as possible with the least amount of bulldogging as I can. As a shorter bloke, I don't get away with pushing the bike as much so I've got to try and ride as much as I can. I'm not the fastest and I've had to learn to be consistent. I was never one to try go faster on an off-road track or motocross track but I loved the feeling of getting over a log or up a hill.
I've been doing hard enduro since before hard enduro was a thing. I'm 28 now and have been doing hard enduro for 10 years.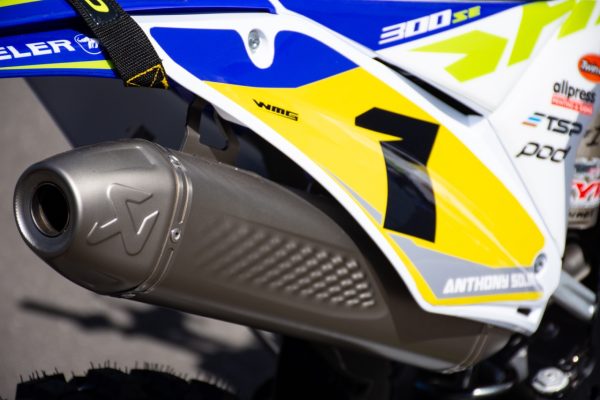 I'm not coached, I try to ride with riders who are better than me and learn from them. No one was doing it before me so I learnt a lot on the fly. I learnt a lot from YouTube too.
I moved to Sherco from Beta because there just wasn't enough support. I tried some Shercos and felt like the Sherco was better for me anyway. I went to Motorcycle Land in Ballarat in 2021 and did a deal to ride a Sherco and now in 2023, I'm part of the official Sherco Australia team.
For hard enduro riding, there a few big changes I like to make. One is the suspension. I also like a lowered seat. Everything else is pretty good.
Last year, all my bike had done to it was the suspension, flywheel weight, gearing, protective parts and a short seat. When I setup a bike I try to make it as comfortable as possible . When I am comfortable I can get away with a fair bit.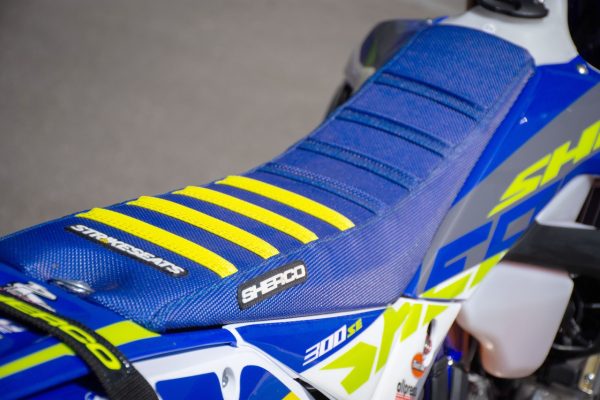 THE MECHANIC AND MANAGER | DEREK GRUNDY
For 2023 we have extended our factory racing program to include a dedicated hard enduro team. Fortunately, we have a fantastic package in the Sherco 300 SE Factory to start with. Working from a strong base means our bike development for hard enduro racing is more skewed towards protection and prevention rather than performance.
We look to minimise the possibility of damaged induced DNFs by adding protection in key areas, most of which come from the P-Tech catalogue. Their front disc guard is a hybrid design that features a billet alloy centre and a polycarbonate outer, the radiator braces are a full wrap design that also accommodates the standard radiator fan and louvres, and the billet case saver also doubles to protect the clutch slave cylinder. We have a genuine Sherco/AXP 'Xtreme' chain guide and an 8mm bash plate, which also protects the bike's linkage and an Enduro Hog 4mm polyethylene clutch cover that sits over the stock one for an extra layer of protection.
With the engine, the only changes we make are adding a flywheel weight from JWT Imports and the Akrapovic titanium muffler, which is a genuine Sherco accessory available to the public. Internally, the piston, porting, clutch and everything else are all standard. Anthony also prefers a slightly leaner needle from our base setting and 13/51 gearing, which is an extra tooth on the rear from Jonte's AORC setting and three more teeth than standard matched with a 520EXW RK chain. Anthony also runs the genuine low seat (-20mm) with a pleated seat cover by Strike Seats and Sherco lift straps, which help in those tricky situations.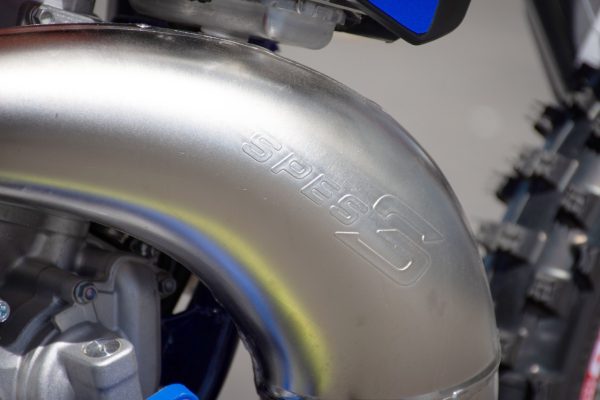 Chad's Offroad Setups has come up with a phenomenal hard enduro setting for the KYB suspension, which includes Kashima-coated outer tubes, DLC inner tubes, and Merge rising-rate pressure springs. Anthony runs Sherco Racing X-Trig clamps (std offset) with PHDS bar mounts and Renthal 827 Fat Bars, half-waffle grips, Zeta foldable levers and S3 footpegs.
Both Anthony and Chris (Perry) have chosen to run Metzler's newly released 'Extra Soft' compound paired with a Nitromousse 'Plushie' for maximum grip in the extreme conditions they encounter.
Anthony is one of Australia's most decorated hard enduro riders and the reigning Australia Hard Enduro Champion. Last year, Anthony was essentially a Sherco-supported privateer when he won his championship, and his efforts and character, both on and off the bike, certainly did not go unnoticed. He's likeable, easy-natured and a pleasure to work with.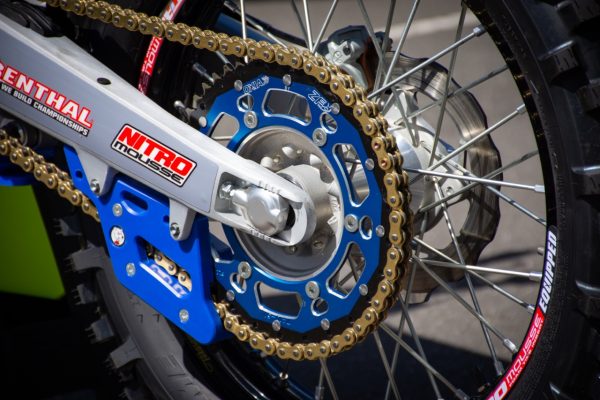 Recognising Anthony's achievements combined with the significant growth and successes we've observed with the Australian hard enduro scene, we felt it was the perfect time to take it to the next level by introducing an in-house program dedicated to hard enduro, and we're proud to have Anthony spearhead this new effort.
We strive to provide him with the preparation and support needed to compete at his very best domestically in defending his title and also to take on the world stage in selected European events, he truly deserves it.