FLY IS A BRAND I did not have a chance to wear during my racing career but I have seen their products pop up a lot in the last few years.
So when I got the chance to get a Fly F2 helmet on my head I was excited to see what it was like.
There are over seven colour combinations to choose from and I got the Hi-Vis/Black. The helmet is ECE/DOT approved with a carbon matrix composite shell and dual-density EPS liner. The rubber trim includes a nose guard while the peak uses machined aluminium screws and the liner is removable and washable Coolmax.
This will be my first experience of wearing a helmet with MIPS technology so I am keen to see what it feels like. There's also BPS, a Brain Protection System designed to reduce the rotational motion transferred to the grey matter from angled impacts.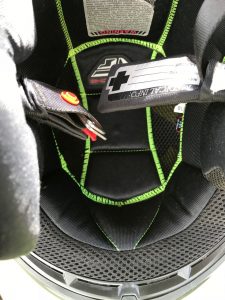 Just playing around with this helmet at home, it looks nice and feels very comfortable straight out of the box. I have some great trailrides coming up so I will have a good chance to see how the F2 feels in action. Ben Grabham
GET IT HERE
BILL $399.95
BROWSER mcleodaccessories.com.au
BLOWER (07) 3621 9000