The VBOX Sport is for serious racers. Most punters aren't fussed about collecting this amount of data but for race teams and aspiring professionals such as Geoffrey Braico, the VBox can come in handy.
Like the more familiar LITPro, the VBox records all the stuff you need to improve your speed and work on different areas of the track.
The most important information for dirtbike racers is top speed, g-forces (decelerating and accelerating), lap length, lap time and delta T which allows you to compare lap times. It also displays a track map with a breakdown of your speed through different sections of the track.
WE RATE
USER FRIENDLY Simply bolt the unit to the handlebar, turn it on and go rip some laps. When you're out of puff come back to your pit, remove the SD card, insert it into your computer and open the supporting program which extracts all the data from the card immediately.
VALUABLE INFO We found ourselves paying most attention to the features listed in the intro. The lap time comparison and how it breaks down your time around the track is the most useful thing because if you make a bike setup change you can see where you're gaining or losing speed in specific areas.
DURABLE While Lawson Bopping was pounding out laps for our 450 MX Shootout featured in the last issue (#471) the VBox fell off the handlebar. We went looking for it and despite being run over it was still in good working order.
BATTERY LIFE We used it for an hour straight and the battery light didn't even blink.
VERSATILE It would be useful in a team environment with more than one rider and for any genre of riding from endurocross to motocross. Two riders could compare their lap breakdowns and work with each other to improve areas where one might be stronger.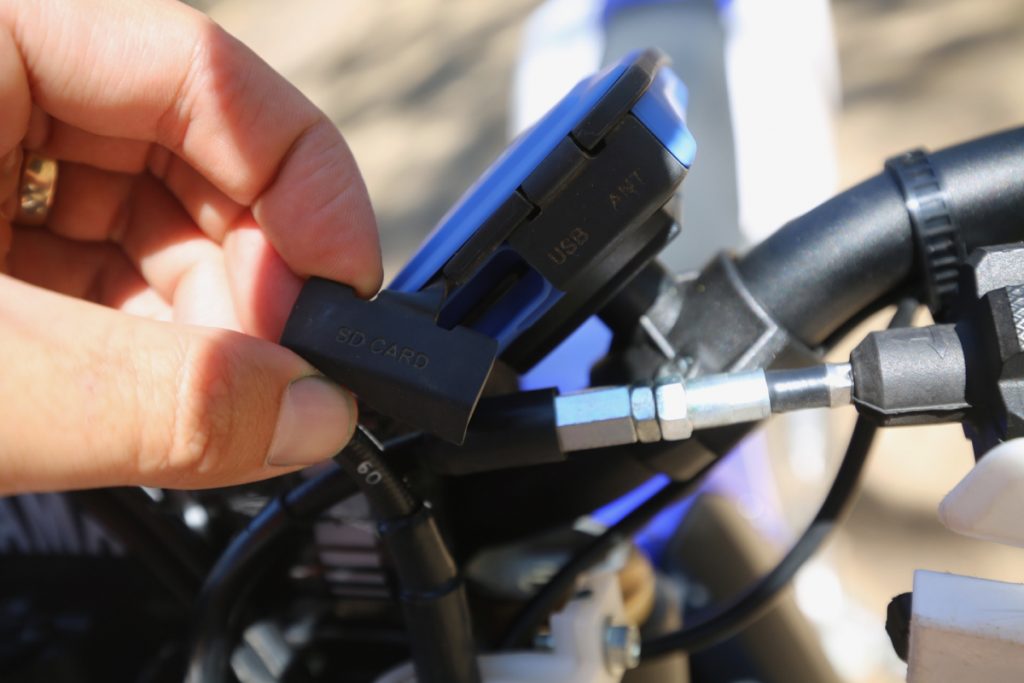 WE DON'T RATE
LOST IN TRANSLATION The names of the different data measurements were a little confusing and you will need the manual to understand what you're looking at.
SIZE It's about the size of your hand and can feel a little bulky on the handlebar.
VERDICT
The VBox Sport is a great tool for assessing your speed in a high-tech world. When we pulled it out at the 450cc MX Shootout, Ryan Marmont was curious to see how it went because he uses a LITPro and finds the information you gain invaluable. While the price is a little on the steep side for battling privateers, satellite outfits and factory teams will benefit from having one in the truck. Same goes for cashed-up mates who are ultra-competitive. Editor Mitch Lees
GET IT HERE
Bill $638
Browser vboxaustralia.com.au
Blower (03) 9775 0133