After Brooke Flanagan made the switch from motocross to enduro he wasn't immune to chasing prize money.
Aussie enduro champion Michael Brooke Flanagan, who died in his sleep on 2 January from heart problems, will be remembered by long term ADB readers for his regular column, Route Card, which kept readers up to date with enduro racing.
Brooke burst onto the scene late in 1985, moving into enduros from motocross, and by 1986 he'd taken the 250cc class and Outright win at the Australian Four Day Enduro (A4DE) in South Australia at his first attempt. This shocked the enduro community a little as the considered wisdom of the day was that motocrossers would tend to go too hard too early and wear themselves out. They were not expected to be able to last one whole day of riding let alone four.
Brooke had been riding enduros for all of seven months by that time. His decision to switch from motocross came about after travelling to Adelaide in 1985 for the Mr Motocross round and getting knocked off his bike three times in the first three heats. He'd ridden a few club enduros and thought that enduro riding offered more time on the bike than MX. His only multi-day ride before the A4DE was the two-day Weipa Croc Run.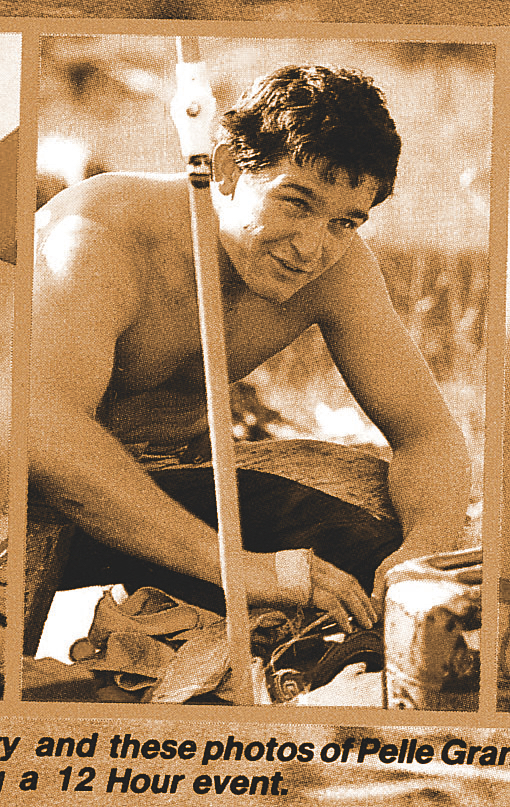 Returning from a Four Day in Queensland with Geoff Ballard, he heard about a motocross event in Raymond Terrace offering good prize money so he decided to stop in and have a go. The organisers were reluctant to take a last-minute entry, especially from someone whose bike was still covered in mud from the last day bog hole at the Four Day.
Brooke was trying to explain and laughing at the absurdity of the situation. The motocrossers in their pristine riding gear and flash pit set-ups all stood around laughing at him until Brooke went out and swept the field taking the prize money home with him.
He owned The Bike Stop in Lithgow between 1981 and 1990, which was a successful Kawasaki and Yamaha dealership, and whenever referring to Lithgow he always seemed to preface the town name with the word "sunny".
At one stage he was modifying KX250s to order to meet NSW registration requirements for use in enduros. After selling the Bike Stop he bought an old coach which he fitted out as a mobile home that was emblazoned with "The Bike Stop, Lithgow" on its sides, and travelled the country.
Despite his many wins throughout his racing career there were only two trophies displayed at Brooke's wake due to his habit of only keeping plaques. His way of helping was to donate the trophy to his own or other clubs to be used for their events.
His house had few decorations other than photos and a drawing of his shop in Lithgow done by an old girlfriend, which his family are having trouble removing … it was glued to the wall.
ADB extends its condolences to Brooke's family and friends.
With Warren Jack