So about half of my riding has been with 'braces and the rest has been with plastic kneeguards.
I do like the idea of the extra protection provided by kneebraces but some of the ones I have used felt so uncomfortable I resorted to my comfy kneeguards. When I got the chance to get into a set of Mobius X8 kneebraces, the first step was to go to www.mobiusbraces.com and follow the sizing chart to work out that I needed size L for both knees.
Before I knew it they were at my door and they looked solid, with plenty of protection from impact. They looked heavy but as soon as I picked one up I realised they are very light (726g per brace). Next I followed the instructions to get them set up with the correct pads for my legs from the three options available.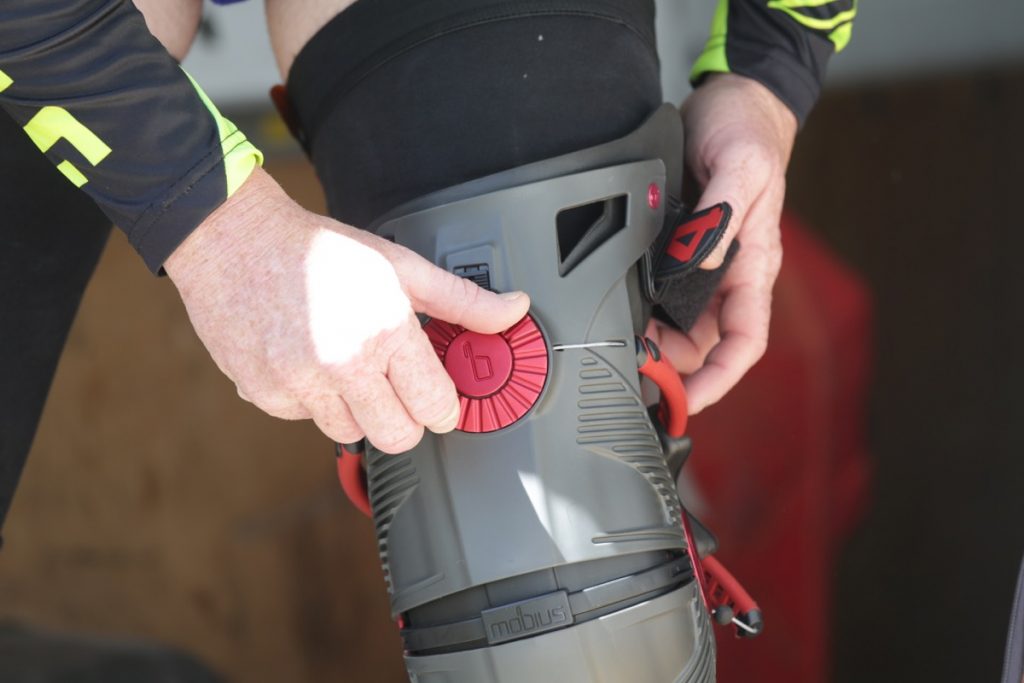 The injection-moulded shells look like they will provide great protection. The extension stops, hinges and dial fastener are all made of CNC-machined 6061 T6 aluminium for maximum strength. They use Velcro straps to be comfortable and fully adjustable, with thermoplastic pull tabs that make fitting and removal easy.
On the back of my knee the tendon back plate feels very comfortable with a lot of support that is aimed to reinforce the main ligaments of the knee. Next up will be to hit the trails to see how they feel after a long day on the bike. Ben Grabham
GET IT HERE
Bill $779.95
Browser serco.com.au
Blower (07) 3362 6600