The Gas Gas EC300 long-term test bike was in desperate need of a graphics kit – it just didn't look the part without the ADB masthead plastered all over it.
We worked with Victorian-based Willmax Graphics to design a kit and they didn't disappoint. The new and improved ADB Gasser had its first big outing at the DSMRA Kowen Forest Ride and it turned a lot of heads which, to me, says job well done.
WE RATE
TOUGH Willmax prints its graphics on super-thick vinyl which makes the kits resilient to scratching and ripping. The thick vinyl also protects the coloured ink printed underneath.
DESIGN A graphics kit is only as good as its designer and Willmax has a way of making things pop. I was stoked with what they produced for the Gas Gas with not much of a brief from me. If you jump onto their website you can check out their stock designs.
FITTING I was dreading the day I had to fit these graphics but it turned out to be an easy process. The glue doesn't set the instant it touches down and that gives you a couple of chances to re-do a section that isn't aligned perfectly. The flexible vinyl also made life easy and, with the help of a heatgun, I had the whole kit on in under an hour.
CLEAR COAT Willmax includes a few A4 sheets of clear vinyl to apply to high-wear areas. It's another layer of protection against boots and kneebraces and you can easily replace these clear pieces, leaving the graphics underneath looking almost new.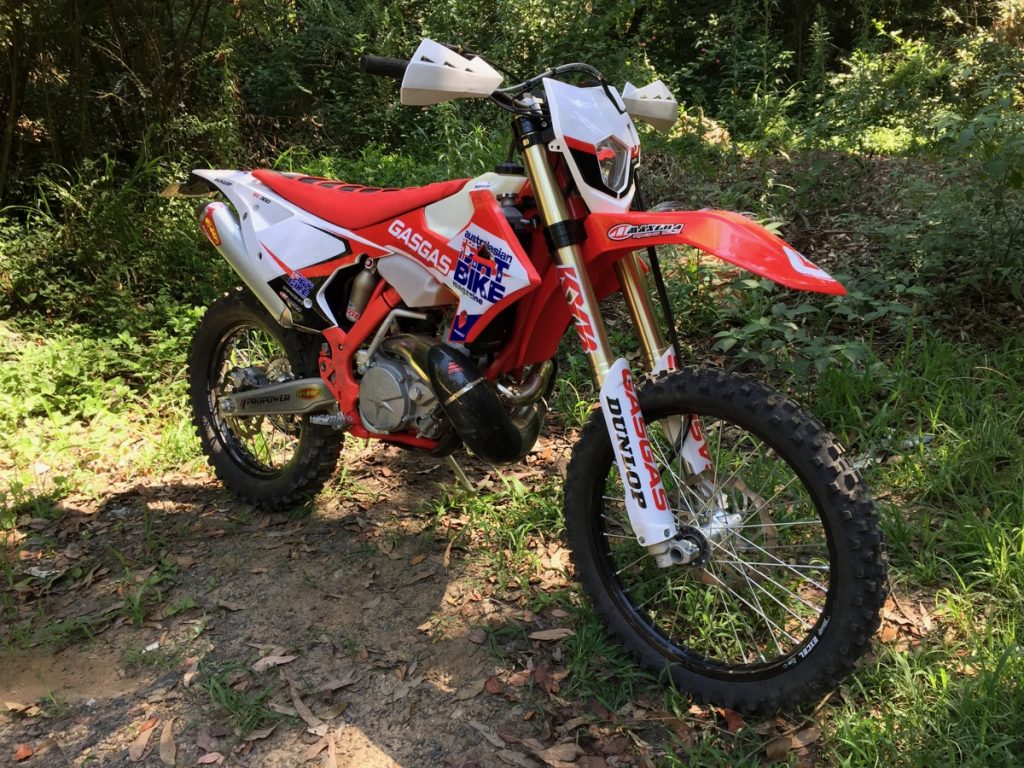 WE DON'T RATE
ALIGNMENT My only issue with the kit was the alignment of the radiator shroud vinyl, which was a little out on the first kit we received. Our kit was one of the first Willmax had done for a 2019 EC300 so they were still finalizing the pattern. The second set they sent was bang on. So Gas Gas owners out there will no longer have to worry about this problem.
VERDICT
If you're going to spend the money on graphics for your pride and joy you may as well get the good stuff. The kits Willmax produces are among the highest quality I've used and, after five months on the Gas Gas, the kit is still in great shape. The team has the knowledge to put together a great-looking kit and they'll happily work with you to achieve the design you want. At $279-$299 the kits aren't cheap but they are a long-lasting product that'll keep your bike looking fresher for longer, and earn you some serious cred in the pits.Digital Editor Olly Malone
GET IT HERE
BILL $279-$299
BROWSER willmaxgraphics.com.au
BLOWER (03) 9555 4140