We look back at enduro and motocross rider, Jemma Wilson's 2014 Yamaha YZ250F
Jemma Wilson's 2014 Yamaha YZ250F
THE RIDER: JEMMA WILSON
I only got my new Yamaha YZ250F about two weeks before the Sydney round of the Australian Enduro-X and so far it has been a great bike. Last year I was on the older YZ-F, before Yamaha made all the changes, so to get on the 2014 model with the reverse cylinder and fuel injection is great. It turns a lot differently to the old bike because Yamaha has centralised a lot of the weight.
It took some time to get used to, but it's nice to ride. For what I do, which is off-road racing and occasional endurocross-style races, I can't really find much wrong with it.
Of course, the suspension was far too hard for me when I first picked up the bike, but that's to be expected given that I'm much lighter than the average rider. Paul Baericke at MPE Suspension in Queensland did the suspension tuning for me; I ride with him a bit and he watches what my bike does when I ride and changes the suspension to make it better. He dropped in lighter springs and since getting it dialled in for my weight and enduro it's turned the YZ-F in a very good off-road bike.
There hasn't been any engine tuning done to my bike so far. Compared to last year the gears seem a lot shorter, but it has really nice enduro low-down power. The only thing I reckon I would benefit from on the WR250F would be the button; sometimes [the YZ-F] can be a pain to start when I stall it, especially when I'm running low on energy after a long race. To make-up for the lack of electric start I recently installed a Rekluse clutch,
which has made life a lot easier.
SUSPENSION GURU: PAUL BAERICKE
I've been working on Jemma's bikes for about seven or eight years and we have spent a lot of time riding together on the test loop and out on the trails. She is a very smooth rider – very fast and carries a lot of speed over everything.
This year she is on the Yamaha YZ250F and because it's a motocross bike it was too stiff in the fork and shock. I revalved the damping to make it softer during the initial part of the stroke so it could better handle the smaller stuff like tree root and rocks.
Then because she is too light for the standard springs I installed lighter units. We didn't go too soft on the bottom of the stroke, because of the speed she rides at, she still needed that bottom-end resistance so the bike won't bottom out.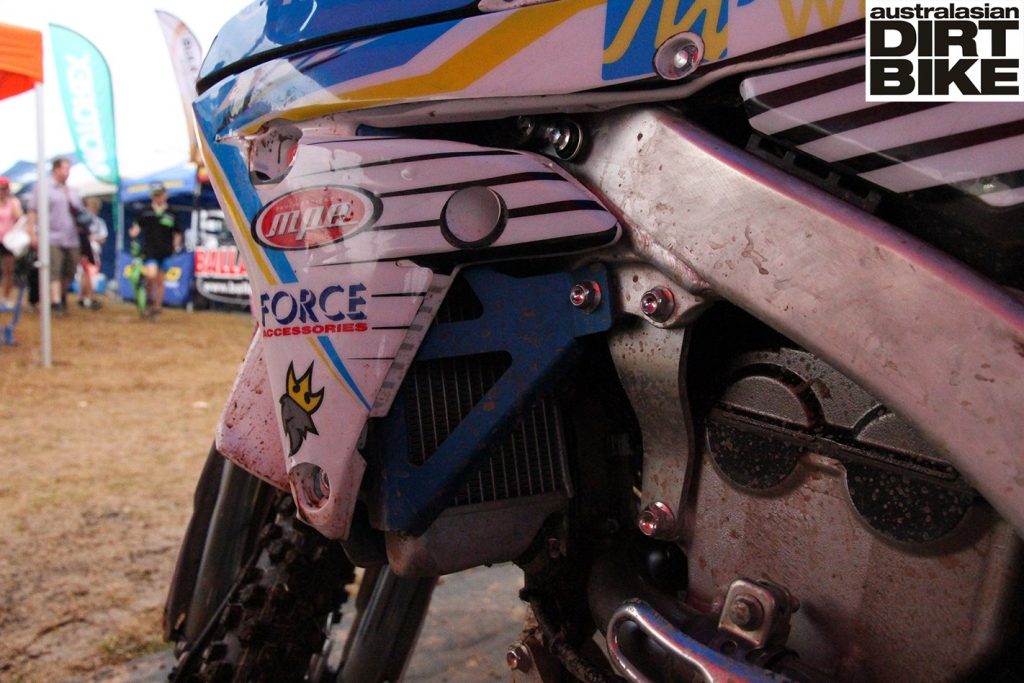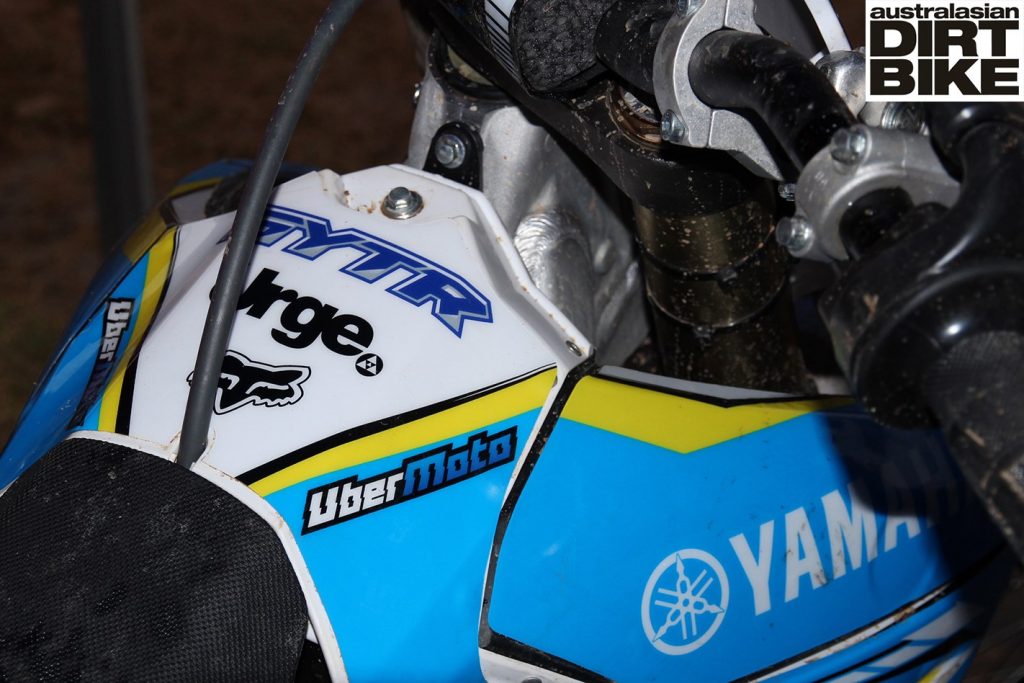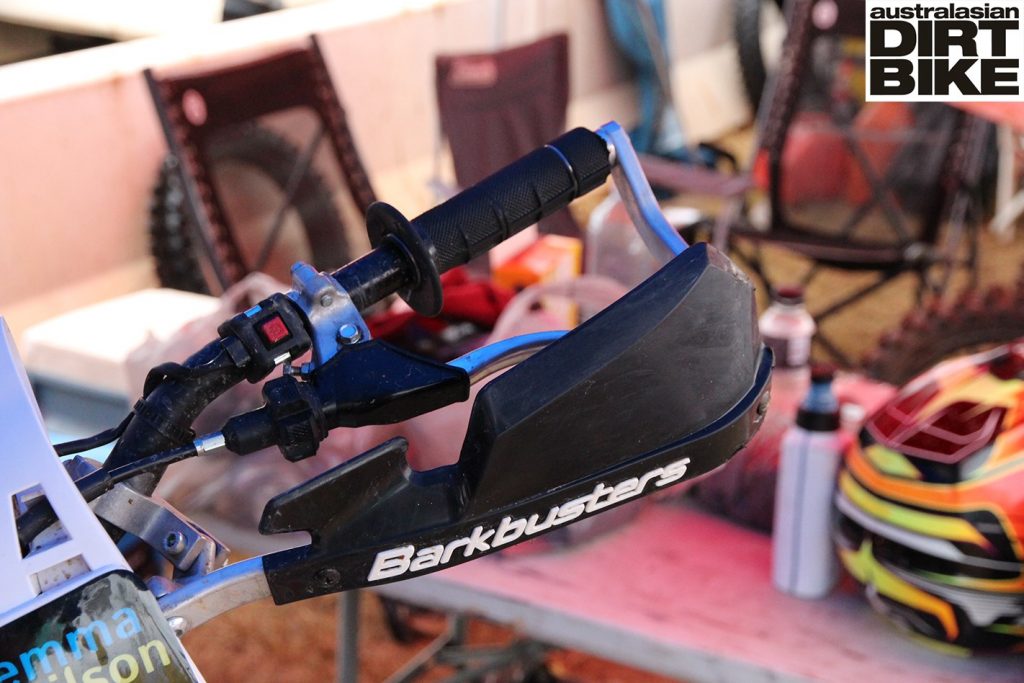 FIVE THINGS YOU DIDN'T KNOW ABOUT JEMMA'S YZ250F:
1. Jemma still runs the standard exhaust system
2. The engine is standard but Jemma is working on a custom ramp
3. Uber Moto in Warana, Qld, made the custom sticker kit
4. Jemma prefers to ride the bike in almost standard trim to get used to it
5. Jemma runs the stock 19-inch rear wheel rather than a typical enduro 18-incher